Even before the pandemic hit and affected the business industry, eCommerce was already dominant. Today, it even gets more prominent and in-demand since people are starting to embrace the digital shopping experience. When you want or need something to purchase, you'd just reach for your phone or laptop, browse a product, and purchase instantly with no hassle. Right between the years 2010 and 2021 are the times where e-commerce accelerated and the surge is just inevitable. If you're a business owner who wants to explore eCommerce, keep reading as we discuss the types of business models you can have.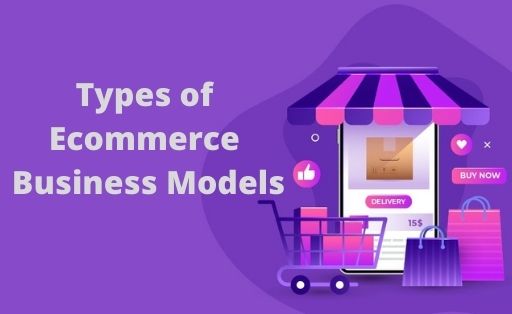 Types of Ecommerce Business Model
When starting out your eCommerce business, there are things you need to do in order to scale it such as having a well-built online store. To do this properly, you'll need to engage with an eCommerce specialist. The next one is to identify which eCommerce business model will work for you. We'll explain each one of them below.
Business to Consumer (B2C)
B2C model, which is the most common type, offers and sells products to end-users. It is known as a direct transaction where customers buy your products and services online straight from you. Likewise, this model has a short sales cycle and easier purchasing decisions. You'll typically find products and services that have lower value here in the B2C model. Examples are the clothes, shoes, food, and digital services you purchase directly from the seller.
Business to Business (B2B)
The B2B model sells products and services to another company or business. It is the total opposite of B2C because it has a longer sales cycle, perfect for high valued products, and recurring purchases. There are times that the buyer could be the end-user, but often the buyer just resells the products to the consumer. This can require lots of processes and requirements, so if you want to start with this one, you must.
Consumer to Business (C2B)
The C2B model is just another type where individuals can sell their products and services to companies. Think of affiliate marketing as an example of C2B. In this model, there are typically platforms or sites where customers post opportunities and businesses bid for them. This model ignited competition, but a great type if you want to name and price your products and services the way you want them to be.
Consumer to Consumer (C2C)
C2C model is commonly known as an online marketplace, where it connects various consumers to exchange and promote their products and services. It is a model perfect for motivated individuals to grow their own brand as buyers and sellers. They typically make money by listing fees and charging transactions.
Conclusion
We can't deny that eCommerce businesses have developed and transformed the way people shop and purchase today. If you're an entrepreneur looking to explore the world of eCommerce, there are things you need to grasp and handle with care. One major factor is the business model you want to pursue. The aforementioned models can be your guide so that you can choose wisely. Remember that what you choose will reflect on how you spend your resources, grow, function, and work as a business. It might be an uphill journey waiting for you but if you'll reach out to an eCommerce specialist, you'll surely get on the right track.
Recommended Reading: