If there's an industry that has experienced exponential growth in the past decade— and especially the past year following the outbreak of the COVID-19 pandemic— is the eCommerce industry. There's, therefore, no better time to launch an online retail store (if you don't have one yet) or scale your existing eCommerce business.
Here's what you probably didn't know— American consumers spent a whopping $861.12 billion on online shopping in 2020, representing 21.3 percent of total U.S retail sales. That's up from 15.8 percent in the previous year. Additionally, the first quarter of 2021 saw nearly 1 dollar in every 5 dollars spent on retail purchases coming from online orders. That's a 39 percent increase from what was registered in Q1 2020.
These statistics matter because they reveal one thing: consumers are increasingly shifting towards eCommerce and there's certainly enormous potential for retailers to grow their online presence, generate quality traffic to their eCommerce sites, convert their audience, and drive more sales.
But how can you achieve this amidst tough competition and changing consumer habits? Here are five proven tactics and strategies for your consideration: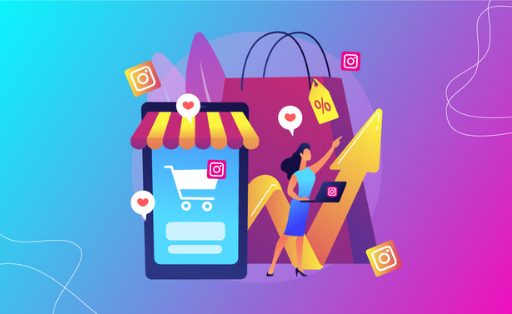 Understand Your Customer on a Deeper Level
When businesses struggle to generate good eCommerce sales, they immediately assume it's because they aren't getting enough customers and they need to focus all their effort on customer acquisition. But this isn't always the case. In most cases, the problem usually lies with the type of market they're targeting. So, before you quickly jump to any conclusions, you should probably ask yourself whether you know who your target customers are.
There's no way you're going to achieve your desired growth if you don't know your buyer persona. Take the time to find out who your customers are, what their pain points are, where they face friction, and how your business can help them resolve their problems. Figure out why they're interested in your offering and where they hang out in the digital space so you can know how best to reach them.
Remember, for you to understand your customers, you need to have meaningful conversations with them about your services or products. You'll be surprised how willing your customers are to provide you with all the answers you're looking for. If you aren't mining customer reviews on your site for sticky phrases and patterns, this might be a good time to get started. You also must invest in eCommerce analytics tools to not only identify gaps in your customer experience but also run tests to address them.
Enhance Your Internal Search Engines
Too often, a website's internal site search, like an on-site Shopify search, gets overlooked and ignored. Yet it's one of the most powerful tools when it comes to driving conversions and generating eCommerce revenue. Here's why your internal site search is so important:
A study by Forrester Research found that 43 percent of site users go straight to a website's internal search function the moment they open it.
At least 50 percent of eCommerce visitors prefer to use the internal site search functionality to find the specific products or information they need.
eCommerce visitors who use the search functionality have been proven to have a higher level of purchase intent and convert up to five to six times higher than those who don't use site search functions.
According to Econsultancy, online shoppers who use the site search functionality to find products account for about 14 percent of the total revenue an eCommerce business generates.
Plus, the average value of an online business's orders increases as more visitors perform searches on the site.
Enhancing your internal search engines will not only make it easy for your customers to find the products or information they need but also personalize their shopping experience and increase brand trust. Furthermore, it provides you with actionable data about your customers' preferences and interests. And, once again, this is how you consistently increase your eCommerce sales.
Add a Wish List to Your Site
Wish lists are features that allow eCommerce visitors to create and save collections of the products they desire. They provide users with the option of saving items they're interested in their account so they can order them later.
Adding this feature to your site will certainly create immense value for your eCommerce business. Not only will it give you a glimpse into your customers' preferences, interests, and way of thinking, but also allow you to track their purchase journey and alert them about a sale through email or text. Additionally, the data from your wish lists can be useful when it comes to deciding which products to discount as a strategy to drive more sales.
Wish lists also allow you to deliver to your customers related product recommendations and retain leads, thereby generating more sales. Plus, they're a great tool to use in raising awareness for your brand and driving traffic to your site.
Create an 'Abandoned Cart' Email Campaign
You've probably already noticed that some of your customers shop for items on your site only to 'abandon' them in their shopping cart. Well, this is something almost every online business experiences. The average cart abandonment rate is about 70 percent, according to a recent study. Additionally, a 2019 survey found that customers abandon up to $4.6 trillion worth of eCommerce merchandise in shopping cards every year. But that doesn't mean you sit back and just watch as customers leave your site without completing their purchase.
With an effective 'abandonment cart' email campaign, you can segment your customers, personalize your pages, and convert users into customers to increase sales. You could start by sending your first email an hour post cart abandonment to gently remind them about their incomplete purchase and then do a follow-up the next day (this should be a conversion push) and a day after that. Just make sure you don't bombard customers with emails.
Offer Exceptional Customer Service
It goes without saying that customers want their complaints and issues addressed efficiently. And any business that's not committed to offering personalized eCommerce experiences and exceptional customer service cannot survive in today's highly competitive world. If you haven't been paying attention to how you respond and resolve customer issues, this might be the time to get serious.
The good thing is that you can improve and enhance your customer support by simply investing in chatbots and engagement automation. Also, provide 24/7 phone support so your customers can easily reach your staff in the event they have an issue. Online shoppers feel happy and satisfied when their complaints are addressed immediately by a customer service agent and are more likely to convert.