During the coronavirus pandemic, many businesses shifted to e-commerce while some have started with an online businesses. The main point of a successful e-commerce business is to make sure that people can find you easily.
Many brands just go for social media and paid ads which are also effective but it requires a constant stream of income. On the contrary, SEO relies on effort and skills.
With e-commerce SEO, you can only get to a certain stage. You will need to upgrade your SEO tactics to prove that your brand is different and offers more value than the competitors.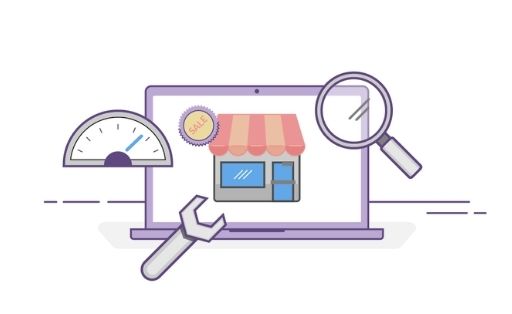 Here are some great tips to get your e-commerce business the success that you have been aiming for.
Hire an SEO Professional to Perform an Audit:
Despite finding loads of information on SEO techniques, it can be catered according to your business and audience. Getting yourself an SEO professional like First Page Digital is the way to understand where you stand right now and what can be then further on to improve your online traffic.
They usually perform an audit to review your current analytics and understand which pages are converting customers and which are poorly performing. Problems like broken links are identified to make the most out of your webpage.
Unnecessary content that's outdated is better off deleted than letting it stay on the website. The audit will allow you to understand what keywords and formats will prove to be attractive for the audience. With amazing SEO tactics, refine your business website and increase tour sales.
Backlinks are the Main Currency of SEO:
Even though the importance of backlinks in creating your brand awareness is undeniable, they can be hard to obtain. Since it relies on other websites to link back to yours. Backlinks are an indirect source of increasing traffic to your site.
In order to achieve positive results, analyze what anchor texts do some pages use that you are interested in having your link. The fact that how much traffic does these pages provide to your site is another point that needs evaluation. Find inspiration by finding information on how your competitors use link-building strategies.
How to Grow Your Brand Awareness?
The first step in improving your sales is to grow your brand. As more people trust you, the sales will likely reach great heights. Focus on the quality of your products or services to improve brand awareness.
Consider high-quality SEO content with and partner with other businesses in your industry. The more advanced technique of marketing is influencer partnerships.
You can hire influencers on social media since they have a loyal huge fan following. It will most likely attract more sales for your brand.
Use Schema Mark-up for Your Website:
It is a great way to provide more information to Google about a specific webpage of yours. It gives an idea to the audience on what kind of content they can expect.
Using a markup strategy makes it more visible to the people searching for a certain keyword and they would most likely click through.
For online businesses, putting up product and review markup helps a great deal. It allows visibility to information like your product's price, average star rating, and availability and reviews if any.
Include a Reviews Section:
Review can make or break your product value. So make sure you provide the best quality products and services to reactive top-notch reviews.
By including a review section on your website, you provide your customers valid proof on if why they should purchase it. Not only do they add legitimacy to your brand but at the same time help with SEO.
Along with the written review, the star rating is usually shown which increases the chances that a user will click. When you include review schema markup, positive reviews can attract more traffic.
Add Relevant Keywords on Your Pages:
Look for keywords that people most likely refer to when searching for something. Including the most used keywords in your content drives more traffic to your pages.
Carefully select categories according to your niche and provide SEO-driven pages.
Figure out what categories you are missing out on, on your e-commerce website. While you are at it, find opportunities throughout your website and add internal links with relevant anchor text.
Partner with Relevant Brands:
Link building is an essential part of SEO but you will have to go out of your way to make connections. Create relationships with relevant brands and influencers.
You can partner up with businesses that share the same space as yours. For example, if your brand is about makeup, you can collaborate with makeup artists to create different kinds of looks.
Creating partnerships increases the chances that both of your followers with click through the websites. Another great plan is to hire an influencer who shares the same topics as your brand. Influencers can promote one of your products and drive traffic to your brand.
Optimize for Site Search:
Site search is a feature that affects the way customers find your products. When you write content for your products, make sure to place keywords with the most search volume as your H1 and H2. Incorporate relevant keywords into the body copy and Meta description of the content.
This will ensure that your products are seen on top-level on search engines. You can enable the Site Search feature on Google Analytics to keep a track of what your users are searching for.
Conclusion:
Even though all of these tactics work amazingly, they still require some time and effort to show great results. You need to put in considerable time to improve your website's worth and awareness.
If you to get thousands of monthly visitors on your website, you need to implement e-commerce SEO today. You will see results as you start to rank on the first page and then slowly reach the top.
SEO is a worthwhile investment to earn more sales and increase traffic for an e-commerce business. During these times, people are going for more online shopping so it's your chance to make your brand visible.