eCommerce continues to grow throughout the world with many stores shipping to every corner of the earth. The global aspect of the industry makes it ultracompetitive with millions of online stores competing. The intriguing feature of eCommerce is that even small websites can become a household name. Amazon was formed in a garage to becoming a juggernaut in eCommerce, apps, online streaming services, and even grocery delivery. This potential for worldwide growth has attracted some of the best and brightest minds to the eCommerce space. The following are details to help an eCommerce business compete and start becoming profitable.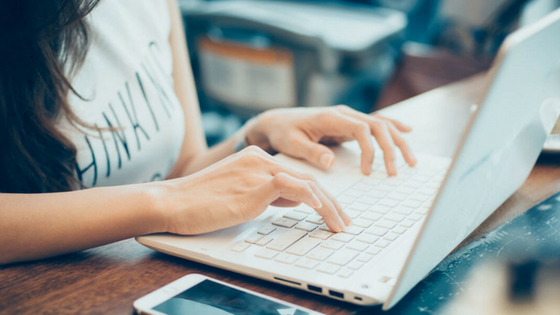 Nail Down Your Shipping Process and Provider
One of the most annoying things to a consumer is purchasing a product for an event or specific day only to have that item come late. These are situations that consumers do not forget as a slow shipping time can lead them to pay more for faster shipping at another website. Nailing down a good shipping process with quick delivery to the shipping provider is important. Every hour matters so having multiple hauls to the local FedEx or USPS pickup locations daily will be necessary. Being on time with shipping and making express shipping available for special customers can lead to a subscription service like Amazon Prime.
SEO Can Directly Impact Profits
Search engine optimization directly impacts profits as most people do not go passed the first page when searching to buy a product. Ranking for products that you sell will take good product copy, product descriptions, on-site keywords, off-site keywords, and link building to certain product pages. Smaller eCommerce sites can outsource the online marketing aspect of the site as ecommerce SEO site maintenance itself can be a full-time job.
Social media marketing is important when establishing an eCommerce brand. Building a brand that is trusted will take time but putting the customer first is sure to help. Those companies that put profits first can be ruined by those posting on social media. Online reputation management for a company can help address issues that customers might have as well as show other customers you care about the quality of service you provide. Engaging with customers on social media can be a great way to increase customer loyalty as help add a human aspect to a technological transaction.
An eCommerce website that a visitor spends a large amount of time simply to find the search bar might leave the site for an easier option. Ease of website use is extremely important especially when a customer comes to the site with a purchase in mind. If the website specializes in a certain type products then sorting these by use or type of product can be helpful. For example, a fishing supply store could have poles in one section, fresh fishing tackle, saltwater tackle, fish finder gadget and frozen bait among others. Site navigation should be easy but so should the colors of the text and background of the site. Older visitors could have problems deciphering the text as similar colors can be difficult to see. Text size is also important if the eCommerce site has a target demographic of older people.
Easy Yet Secure Checkout
While navigation is important the checkout could be equally if not more important. Buyer's remorse is a real thing and nothing has this remorse rear its ugly head quite like a confusing or overly long checkout process. Under no circumstance sacrifice the security of the checkout process for simplicity. Things like auto-populating shipping information can help a person who might not be great on the computer or smartphone to help speed up the process. Keeping the site on a VPN or other server can help reduce the chances of any type of hack. A hack can cripple an eCommerce site during its infancy and can even have the same impact on an established site if the hack is large enough. WordPress security can be increased through using obscurity like changing your website URL in the login page or renaming sensitive files. Do not let hard work be undermined by a hack that could have been prevented with a few security measures.
The smallest details can help establish an eCommerce site as a success as well as earn the trust of consumers. Deliver quality products smoothly at the right price and customers will continue to return to purchase again and again!
Related Post: