Smartphones and applications make human life more comfortable. There is plenty of trending Android apps available that help human life in many ways. There are apps to take notes, save the dates, order dates online and many more. Google Play Store, the app store for all android smartphone users has the highest numbers of app stored in it. There are almost 2.7 million apps in it In late 2018. Many apps have similar features, but maybe alternatively improved features. Well, some apps are mandatory in a smartphone device.
That's why we picked top 5 trending applications of 2019. These apps are selected based on ratings, downloads and usability of it. Some of these apps are in the editors choice list. But we didn't make any specific category to differentiate; we just picked top 5 trending apps in Google Play Store. These apps are beneficial and will change the way of your lifestyle, in many ways. Let's dig into it.
Recommended: Best Android Apps Not Available on Play Store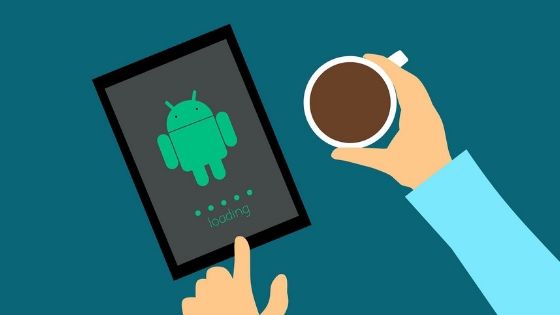 Top 5 Trending Android Apps in Play Store in 2019
#1. Nova Launcher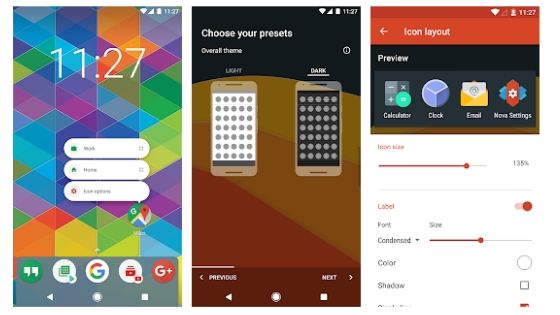 If you don't know what a Launcher is, then, the Launcher is a GUI which helps to connect program in the shape of icons, menu and indications to the device. Nova is a unique launcher with all the best features and best designs. It is the best android launcher since it launched, which has numerous icon packs, materials design, modern-day design and many more. This app is entirely free to use. But if you want to access premium features, then you need to pay some of your cash.
#2. Google Assistant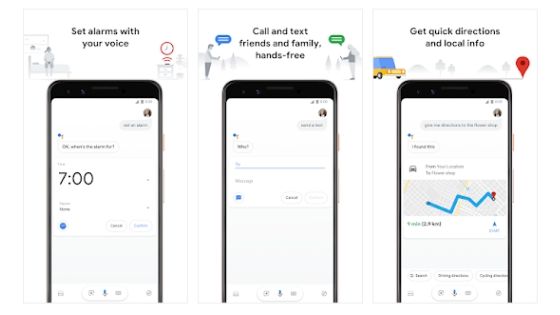 Do you ever need someone to take notes, play music or something on your command to do it? Well, this app function is quite similar. It is an AI-based personal assistant. Using Google Assistant, you can trigger app, text your contact number, call anyone, and many more over voice command. It works in almost all Android smartphones. Some manufacturers built "unlock phones via Google Assistant." Amazing right? Recently Google pushed another bunch of smart features into Google Assistant. You can also find yourself a perfect love calculator prank if you ask your assistant to pick it .
#3. Swiftkey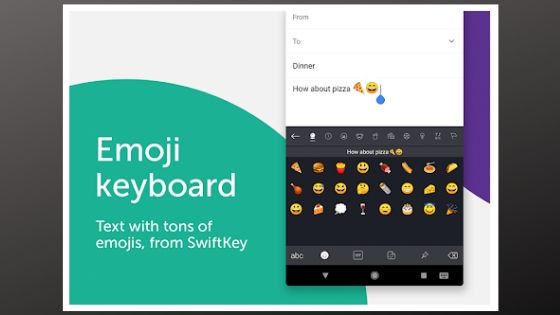 Are you bored with your regular Keyboard? Want some customisation or want some cool themes? If yes, then this is the app you are looking for. Over 250M+ users trust this app worldwide. Not only for the items, but this Keyboard also has AI in it. The AI learns and predicts what the user is going to type. Isn't it cool? It has an auto-correcting feature that makes your typing mistake-free. Also, GIF engine is there with millions of GIF. Overall it's a must-have app for your smartphone.
#4. Google Duo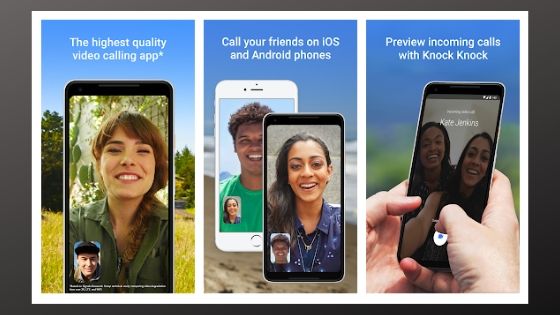 If you are looking or have a question which one is the best video calling app!? Then here is the answer, Google Duo is the best video calling application, with best and simplified UI. The login process is straightforward, and you can make video calls like you do your regular phone/voice calls. Google Duo has a unique "Knock -Knock" feature that helps you to have a view of the caller before picking the call. That's all for Google Duo. It's the best in video calling category and another must-have. You can check Google messenger for PC.
#5. Evernote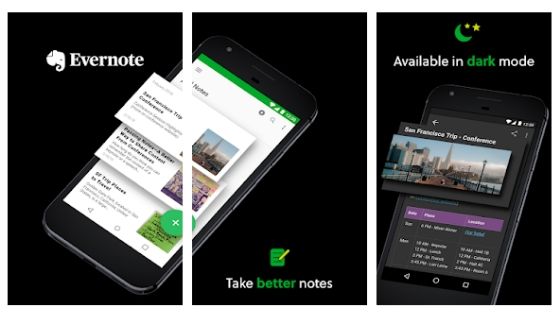 It is a tool which helps you to take notes in many shapes. You can take notes as in the format of audio, text, video, sketches, and many more. This application is a must-have application for all smartphone users. This app helps to organize our day and time tables. Evernote has widget features; you can add Evernote widget home screen to access notes quickly.
Conclusion
That's all for this topic. We didn't take any specific category to write on. Just picked all the trending apps in Google Play Store 2019. Those mentioned apps are must-have for your smartphone. Download and enjoy the ease of lifestyle using those apps.
Related Post: