We all love to watch the movie but sometimes it happens that we are not in front of TV and don't have the option. So we are going to share Free Movie streaming Apps for Android and iOS.
Yes, you heard right, you can watch the movie for free online from your Android and iPhone device with free movie streaming app.
You can enjoy movie whether you are traveling somewhere or hangout with friends. Your smartphone can helps you enjoy your favorite movie for free. There are numbers of android free movie app and iPhone free movie app available on the internet but it's very difficult to find best free movie apps for you and sometimes apps do not work on your device.
Many users for looking for apps from where they can watch the most recent episode of their favorite TV shows. You can get all this in free movie apps and TV apps.
So, how you find movie app among the huge list to watch movies or TV show? We have created a list of top free movie apps for android and ios for help you find best one.
Also Read: How to Download Paid Apps Free?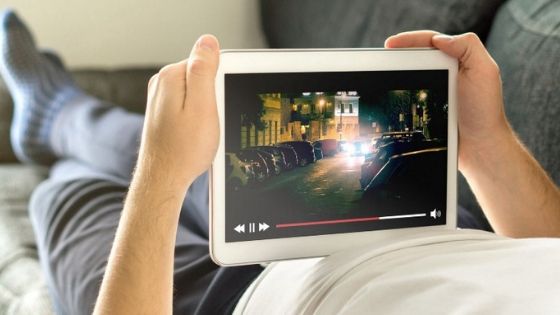 Free Movie Apps for Android and iPhone
ShowBox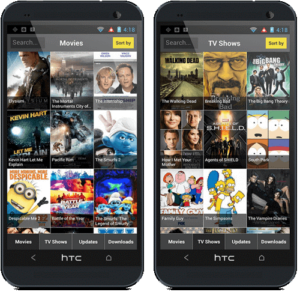 ShowBox is best free movie app for Android and iPhone that allows you to watch your favorite TV show episodes and movies. You can enjoy this app without registration. ShowBox has a huge collection of movies and TV shows and enjoys it with subtitle on selected video quality. The video quality depends on your Internet speed. You will get lots of feature with good user interface.
ShowBox is available for Android and iPhone both and it's totally free for all. Download it from official website.
BeeTV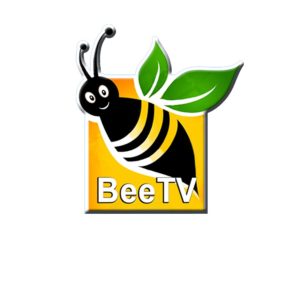 BeeTV is a very good application to consider to watch all latest movies and TV shows. BeeTV also providing the very regular updates to fix the issues in it's earlier versions and kept on improving the app UI. Bee TV app also available on FireStick and PC devices to watch all movies and tv shows on bigger screens.
BeeTV is perfect replacement for ShowBox and Terrarium TV. And, this fantastic movie app not available on Google play store as you know for obvious reasons. You can also start your movies journey by downloading this awesome app from here.
Download BeeTV from official site: https://beetvapk.org/
Popcorn time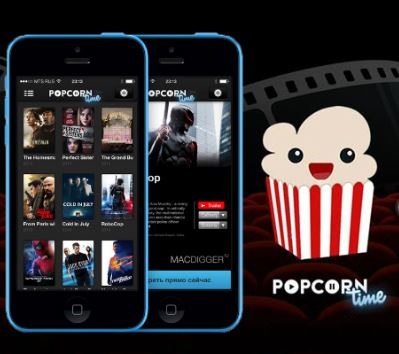 Popcorn time is well known and free movie app on the Internet. Most recent movies and TV shows on home screen, download option is available for the user. You can watch movies with hundreds of languages subtitle which you can customize as your need. The app is fully compatible with Android and iOS device. So, if you are looking for movie app this is the perfect match for you. If you wish to enjoy this app, you can download it now.
Bobby Movie Box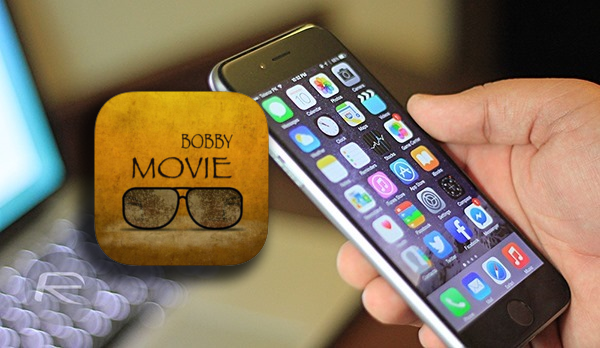 Bobby Movie Box is best free movie app for iPhone. The app allows you to enjoy movie and TV shows on iOS device completely free of cost. The app has thumbnails of all the popular movies on home screen and gives you search button. You can create your own thumbnails using Thumbnails Maker app.
The best part of this app is that it offer HD video streaming and also you can select video quality according to your need. If you are looking for an app that gives you access to enjoy to HD movie for free then you can go with Bobby Movie Box.
Recommended: Sites Like CouchTuner
Viewster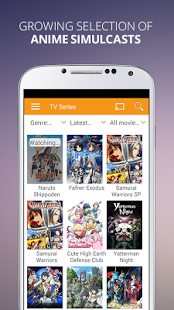 Like above android free movie app, Viewster is also for android user. You can watch Koren flicks, Asian movies, Independent movie production, documentaries, TV Shows and more with good quality. There is no limitation to watch movies and other programs for free with this app. Just browse movie you want to watch, click on the movie thumb and start watching a movie. Download this free android movie app from Google Play Store.
Flipps HD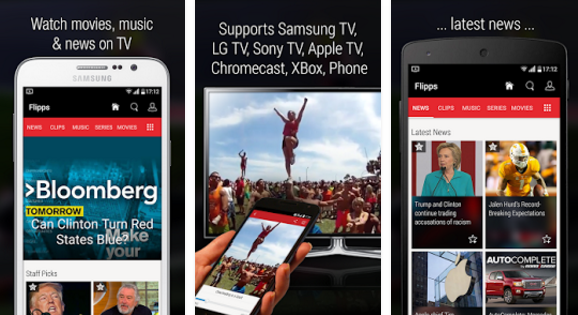 Flipps HD is premium and free movie app for Android user watch TV shows and movies. Like other movies app, this app is not free at all, you need to subscribe it. You can create an account or can login with a social platform. Under category section, you get the huge collection of Movies and other TV shows. You can download the app free from Google Play Store.
Recommended: Best Sites Watch Telugu Movies Online
Popcornflix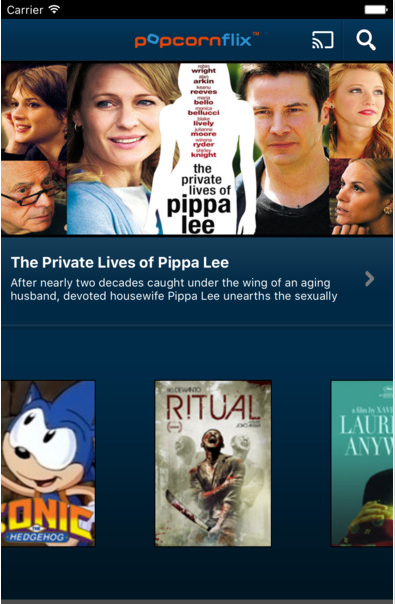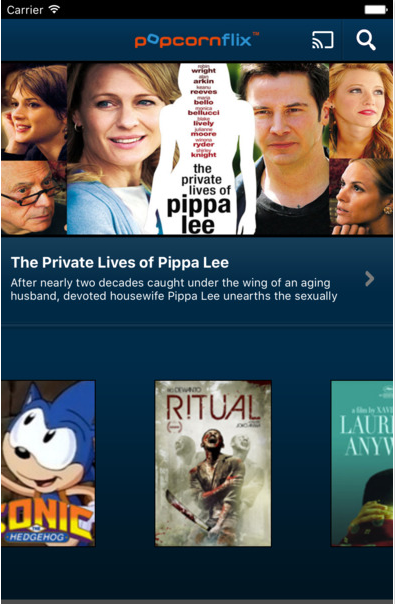 Popcornflix is free movie app for iOS. You can watch latest movies and TV shows free of cost. You can find movies and TV show sorted by name, date, and popularity so your search becomes easy. A simple user interface that you love. With search function, you can find whatever movie you want to see. Because of its popularity the app set in our top free movie apps list. Get this free iOS app from iTunes.
SnagFilms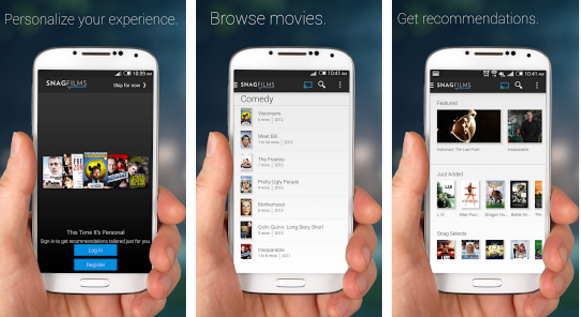 SnagFilms make easy to watch movies and TV shows on Android device and its free. The app offer reliability to watch independent production movies, documentaries and more variety of movies and genres. Popup ad may disturb you while watching but you can remove it by subscribing them. The user can select the movie and drop it in watchlist to watch letter. This is best free movie streaming app for Android.
Recommended:Watch Free Movies Online Without Downloading
Crackle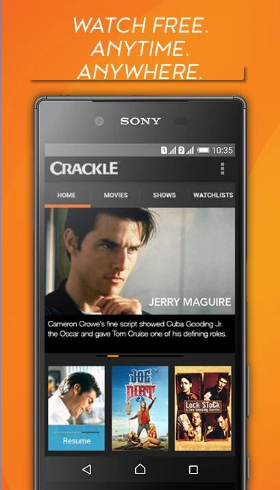 Crackle is best free movie app for Android. The app offers you all movies and TV shows for free. Registration is free, so you don't need to pay anything. Just select the movie or TV shows you want to watch with your friends and family.
The app comes with some awesome feature like, you can continue watching movie and TV show which you left and you can put your movies and shows in watchlist to watch letter. Get this app from Google Play Store.
MegaBox HD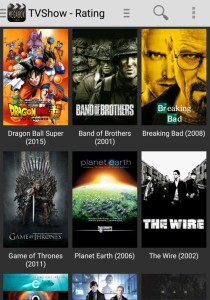 MageBox HD is another free movie app for Android users only that allows you to watch movie and TV show free of cost. With a user-friendly interface, you can choose your movie and shows from the menu bar. The app has a huge collection of action, horror, comedy, cartoon, thriller and other options. Bad news about this app is this app not provide subtitle in streaming. The app provides HD movies with high quality that is another good thing in this app. To save your data charges, I suggest you access this app in Wi-Fi.
PlayBox HD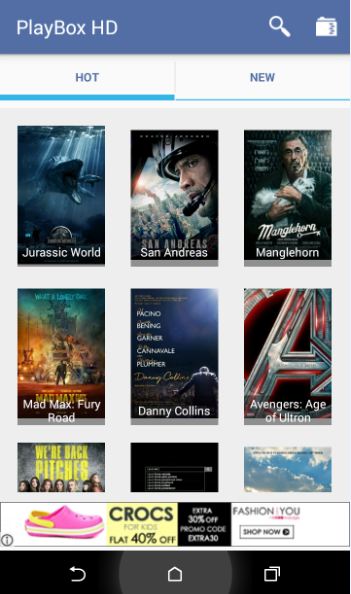 PlayBox HD is another good free movie app for Android and iPhone that not only allows the user to watch movies and TV shows and cartoon but also user can download it. When land on this app you will all list on the home screen, just click on the thumbnail image and start to watch. Sub title is available while watching and if the feature not available, you can do it from your Android and iPhone device.
Conclusion:
This best free movie apps for Android and iPhone can easily available on App Store and Google Play Store. We have also given you a direct download link too. Download free movie apps and start watching movies. If you are using any other movie apps then tell us in a comment box. We love to add them to this list.
Related Post: