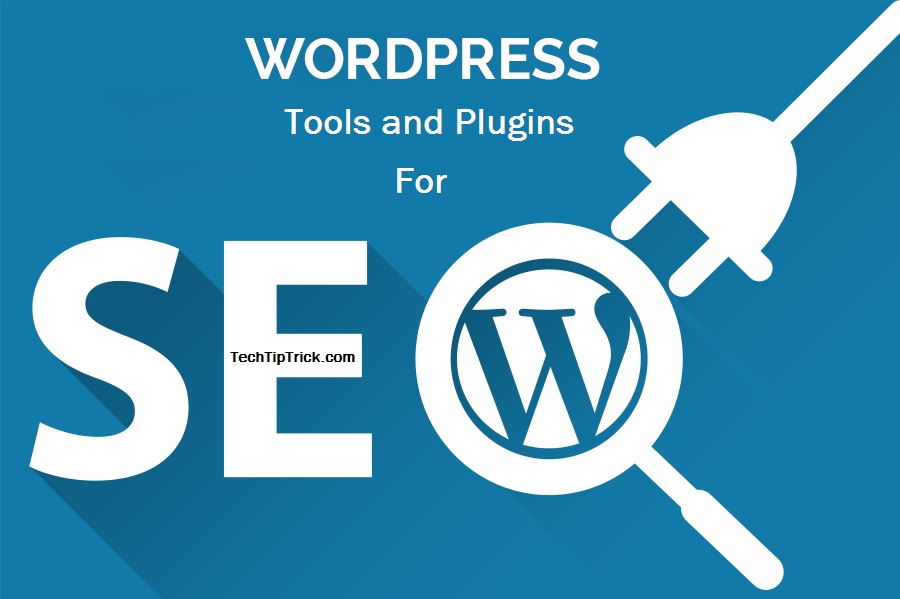 Does your blog or website on WordPress?
Install this best WordPress SEO Plugin.
Get the best list of a plugin which popular WordPress blogs use to optimize there WordPress blog.
People searching for best SEO WordPress Plugin and Tools on the internet and that why we are sharing new WordPress blogger plugins and tools on Tech Tip Trick.
WordPress is widely used blog platform in the world. More than 76% of the websites are on WordPress today. That means most users use this WordPress blog plugin.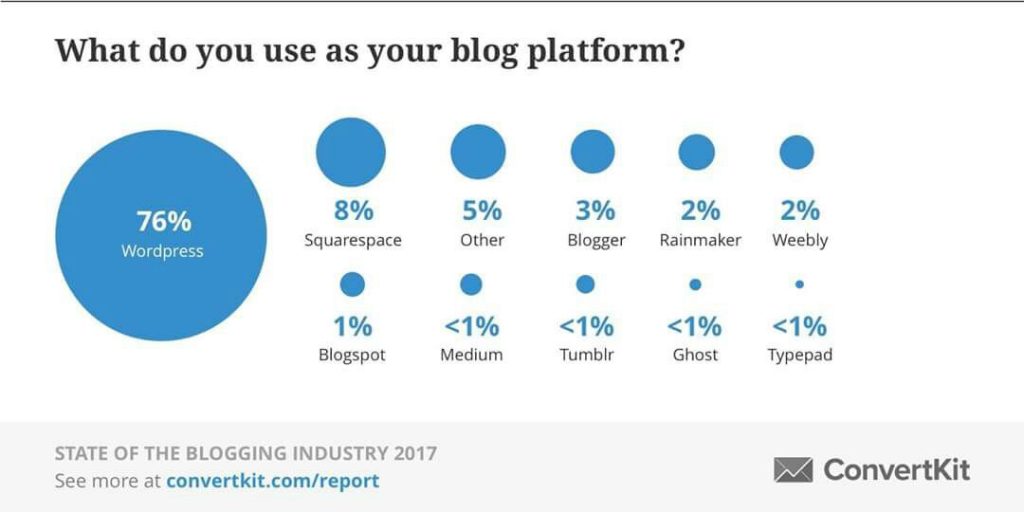 There are so many useful WordPress plugins and tools available to boot your website ranking. If you are not familiar with the concept of WordPress SEO, you can not ignore its value. Search Engine Optimization is a practice to increase the visibility of your blog or website on Google, Bing, Yahoo etc.
If you want to increase the ranking of your WordPress blog on the search engine, We collected best WordPress SEO Plugins and Tools for you.
Best WordPress SEO Plugins and Tools
In today's post, you will find the top SEO plugin for WordPress. I personally used some plugins and tools on Tech Tip Trick blog.
#1. Yoast SEO Plugin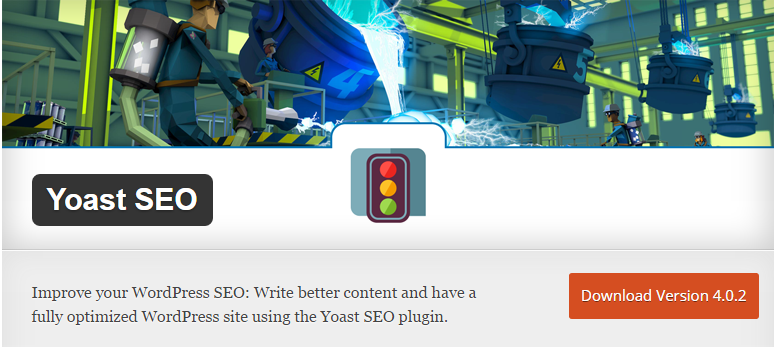 Yoast SEO Plugin is the best SEO plugin for WordPress. Whenever we discuss with SEO person about plugins, they always recommend Yoast SEO plugin. This plugin helps you to improve your website and blog SEO. Yoast gives you the power to customize your WordPress site and you can write better content.
Yoast SEO Plugin Features
You can write better content
Page Analysis to check simple things you're bound to forget.
Technical WordPress Search Engine Optimization
Meta & Link Elements
XML Sitemaps
RSS feed Optimization
Breadcrumbs
Edit your .htaccess and robots.txt file
Social Integration
Multi-Site Compatible
Import & Export functionality
#2. All In One SEO Pack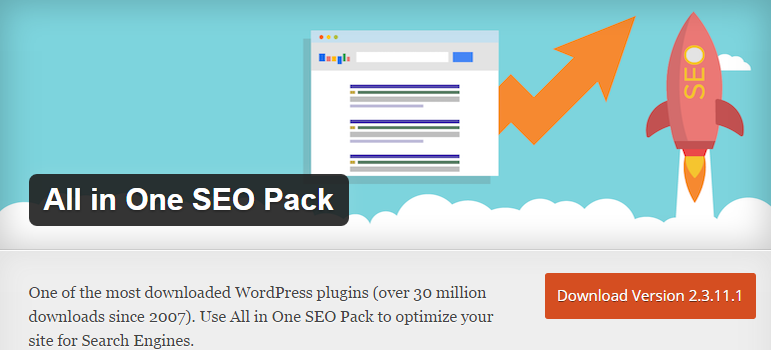 With over 30 million downloads, All in One SEO plugin become most popular WordPress SEO Plugin. This is the best WordPress SEO plugin for after Yoast SEO plugin. This plugin provides all the features that need to create an SEO friendly blog and website using the WordPress platform.
Features for All in One SEO Pack
Custom post type support for SEO
Google Analytics support to monitor blog and website
Advanced Canonical URLs
Generates META tags automatically
Automatically optimizes your post titles for Google and other search engines
Avoids the typical duplicate content found on WordPress blogs or website
XML Sitemap support for Google and Bing and improve your SEO
With this awesome plugin, you can create the best SEO strategy for your blog.
#3. SEO Friendly Images
You all know that an image ALT tag plays an important role in one page SEO. When your image has an ALT tag and description, it will rank on image search. ALT tag describes your image to a search engine like Google, Bing, Yahoo etc.
SEO friendly image WordPress plugin automatically adds ALT tag and title to all your blog images. If you forgot to add the alt tag, SEO friendly image plugin will add them according to your option. Also, check our off-page SEO activities for good quality backlinks.
SEO Friendly Images WP Plugin Installation Process:
Upload the whole plugin folder to your /wp-content/plugins/ folder
Go to the Plugins page and activate the plugin
Modify ALT and TITLE options
Now SEO Friendly Images plugin will do remains.
#4. WP Social SEO Pro Plugin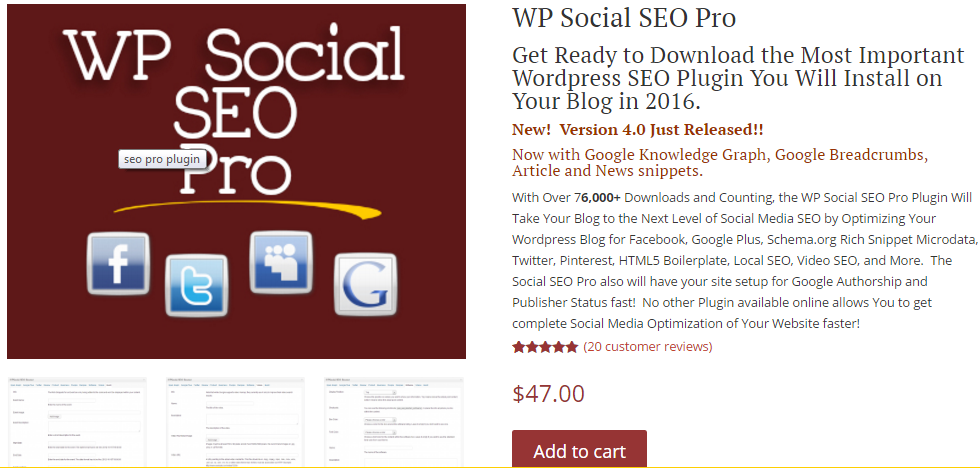 Turn your blog's and website social SEO with the WP Social SEO Booster Plugin. You will get a high boost in Google ranking.
WP Social SEO Booster plugin is one of the best WordPress SEO plugins. This plugin will integrate Google rich snippets, Twitter card and Facebook open graph for your website, this will help to boost your ranking on the search engine.
Search engines use blog and website social signals as one of the key factors while deciding search results. If you are getting a good number of mentions on social media, your website will get a better position in search results.
#5. SEO Pressor WP Plugin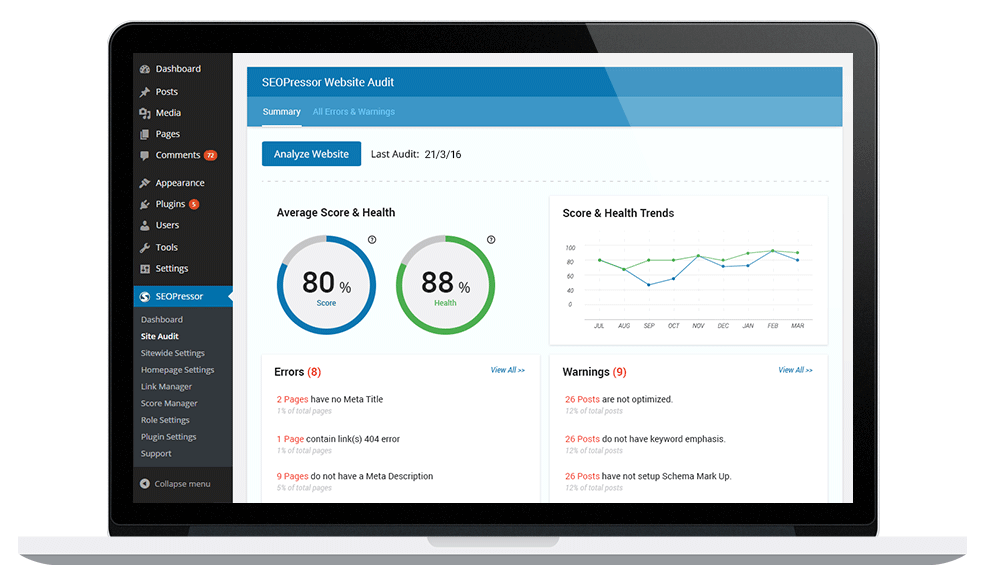 This is another best SEO WordPress plugin to improve your blog or website traffic, optimize your blog posts, and lead with SEO Pressor. You can perfectly optimize your blog posts and perform perfectly keyword analysis with this WordPress plugin. SEO Pressor offers features like built-in keyword research tool, optimize your image alt tag and if required then this plugin will suggest, displays an overall SEO strength for content articles.
#6. Squirrly WordPress SEO Plugin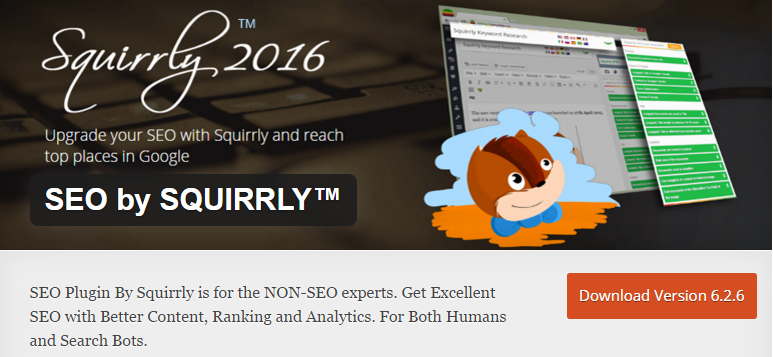 Squirrly SEO plugin is the best SEO WordPress tool that allows you to optimize blog content and measure blog success for humans and search engine both.
Squirrly SEO plugin helps you in better ranking in searching engines and helps to engage your audience. It provides stats, weekly audits and helps in finding the best keywords for your blog for more traffic. Also, read the Grammarly Premium Account Access Code
#7. Rankie WordPress SEO Plugin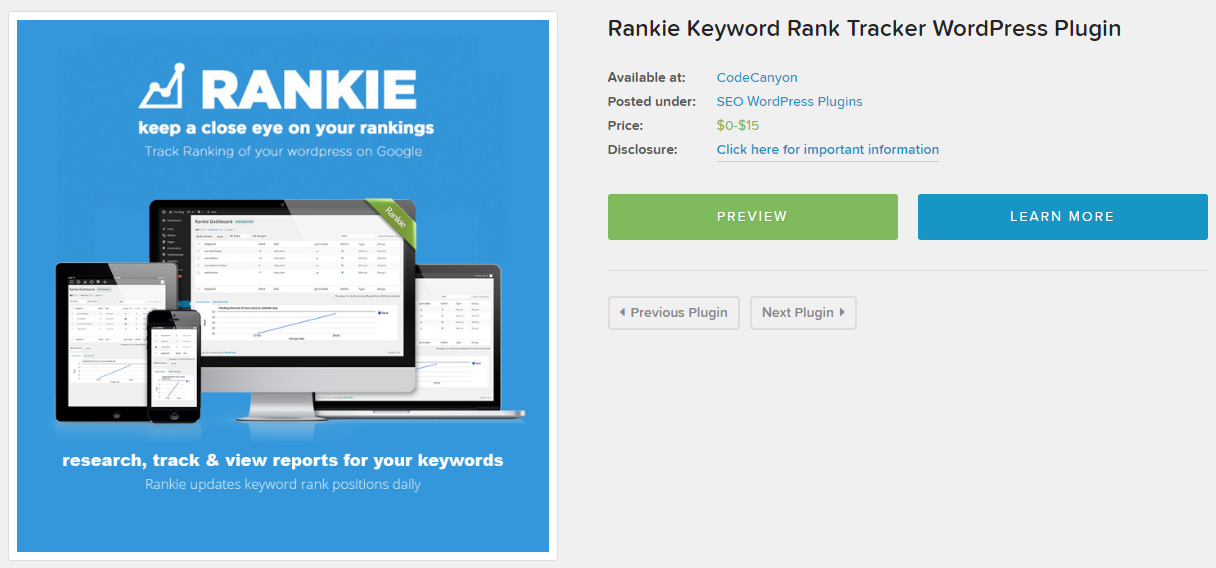 Rankie is an easy to use keyword rank tracking premium WordPress SEO plugin. You don't need to check your keywords manually. This plugin is specially used for keyword monitoring. This is used for improving your searching engine's overall exposure for your blog. Rankie tracks your keyword ranking on the search engine and helps you to watch your keyword position.
#8. Broken Link Checker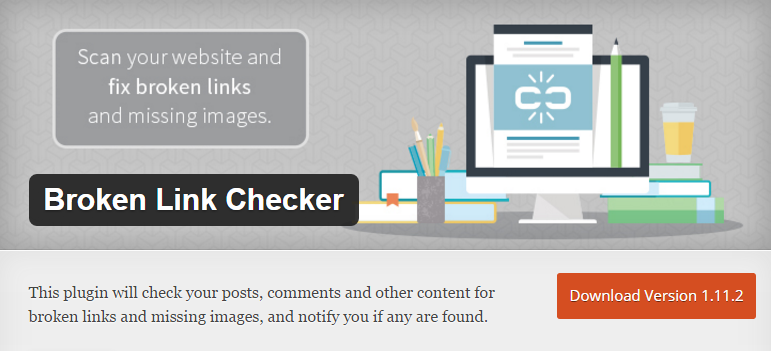 This is the best SEO plugin for WordPress because this plugin will check all your posts, comments and other blog content for broken links and missing images, and if you miss anything this will notify you.
This is a very useful plugin for SEO to find a broken link and keep you away from the Google penalty.
#9. SEO Redirection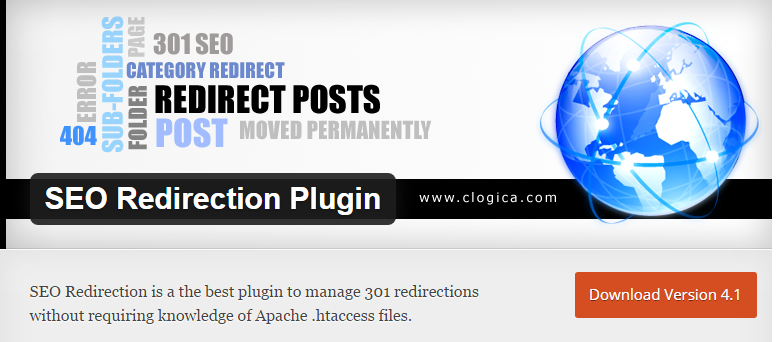 Sometimes it happens that you want to redirect your dead link to another page or homepage, at this time you can use 301 Redirection WordPress plugin.
Dead link or broken links effect on your ranking when google crawls your web page or blog content. So it is a good idea to redirect that unavailable page to another page to keep your ranking safe.
I am using this plugin in TechTipTrick and it's awesome. You just need to add URL that you want to redirect and in other option on which URL you want to send that URL. Checkout the below image.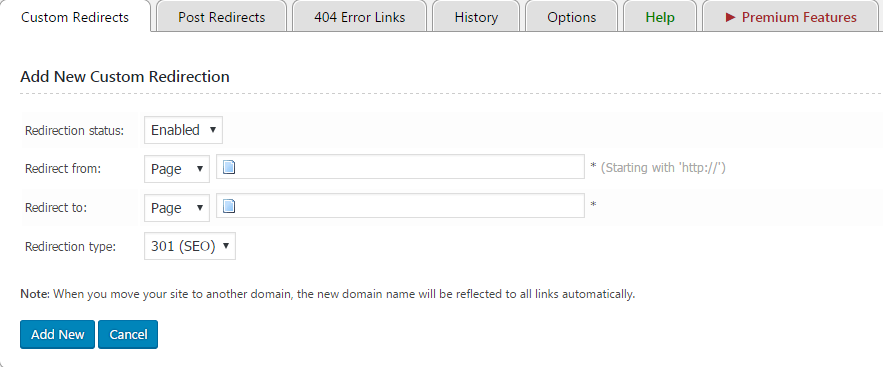 #10. SEO Internal Links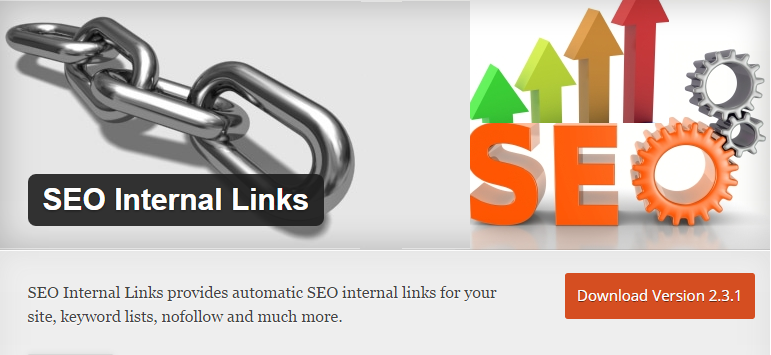 Internal linking is part of On-page SEO technique. When you link one to the page to another page, Google considers your page informative and this will help in search engine ranking. A good interlinking is the mark of good bloggers.
SEO Internal Links Plugin automatically links important keywords and phrases in your blog posts and comments with related posts, pages, categories and tags on your blog.
#11. WP On-Page SEO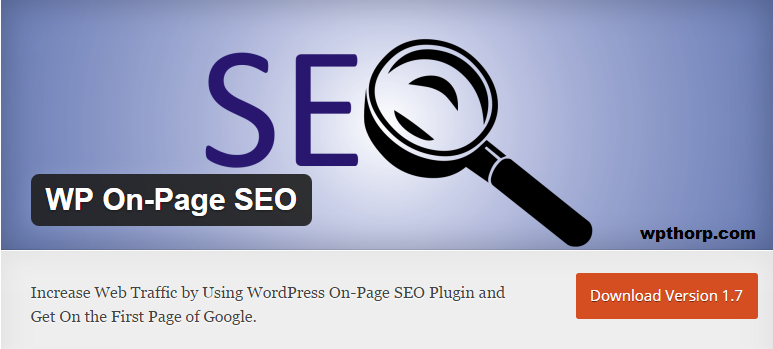 WP on page SEO plugin helps to improve your blog SEO performance, write better content and optimize your WordPress website to get on the first page on Google. On-page SEO is an important factor to get a high position in Google. Check our post to get high quality backlinks for your blog.
#12. Google XML Sitemaps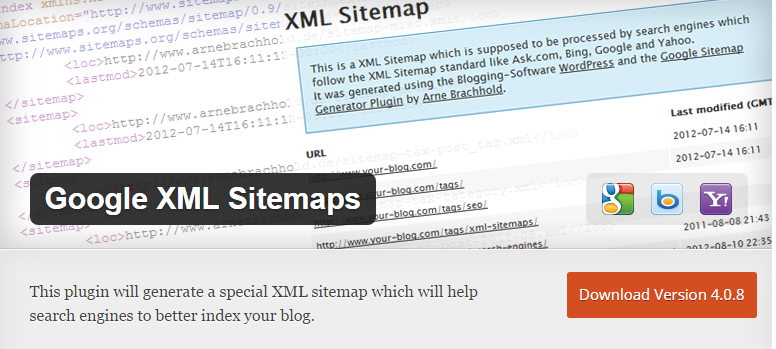 Google XML Sitemaps plugin will create a special XML sitemap which will help search engines like Google, Bing, Yahoo etc. to better index your blog. The sitemap makes your blog easier for the crawlers to see the complete structure of your blog and website and retrieve it more efficiently. This plugin supports all kinds of WordPress generated pages as well as custom URLs. Also, it notifies all major search engines every time when you create a post.
#13. SEO Ultimate
#14. 404 to 301
404 to 301 is really simple but effective plugin which all website and blogger needs. If your site getting an error of page not found, this plugin automatically redirects the page on Home so your reader can stay connected with you and you can decrease your bounce rate too. You can download it from here.
Conclusion
Hope you enjoy the best WordPress SEO Plugins and Tools. Install this WordPress blogger plugin that used by popular WordPress blogs. If you have any idea about WordPress plugin or tool that you want to add in this list, then comment us below.