Weather apps for Android device to monitor weather while going outside or making the holiday plan. Today we are going to share best android weather app to make your jorney happy.
Whether you may like it or not, the summer months would be approaching within a short span and apart from enjoying your favourite ice cream flavour with your best friends, you can also turn up your computing device and learn the weather updates that in turn, would help you to plan your outings in a greater way.
If you look around on the web, you shall see that there is abundant android weather app available in the app and certainly one of my favourites is Weather Bug that is known for providing accurate weather information. Starting from the temperature to UV index and precipitation range, it covers each and every minute detail. Also, it offers a user-friendly interface that keeps the weather data absolutely simple and you can access it whenever you want without confronting any kind of difficulties.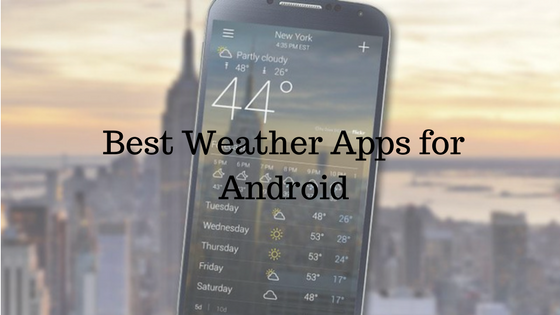 Here are some of the best weather apps and widget for Android that you need to download and store for your summer:
Best Weather Apps for Android
1. WeatherBug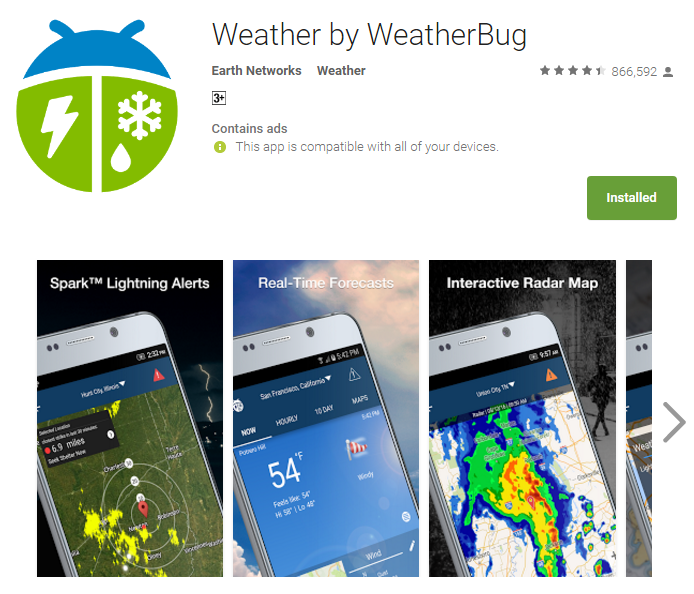 WeatherBug is one of the best Weather apps for Android. This seems to bang on the air with more than 10 million downloads till date and is regarded as the largest professional weather network that offers highly accurate weather reports. It is absolutely free of cost and has grown up quite popular among the users for its potential to produce fastest weather alerts. They provide real time weather conditions with hourly and daily forecasts. Other features include lightning alerts, Doppler radar effect to produce precipitation range, wind chill, humidity, heat index and more!
[appbox googleplay com.aws.android]
2. AccuWeather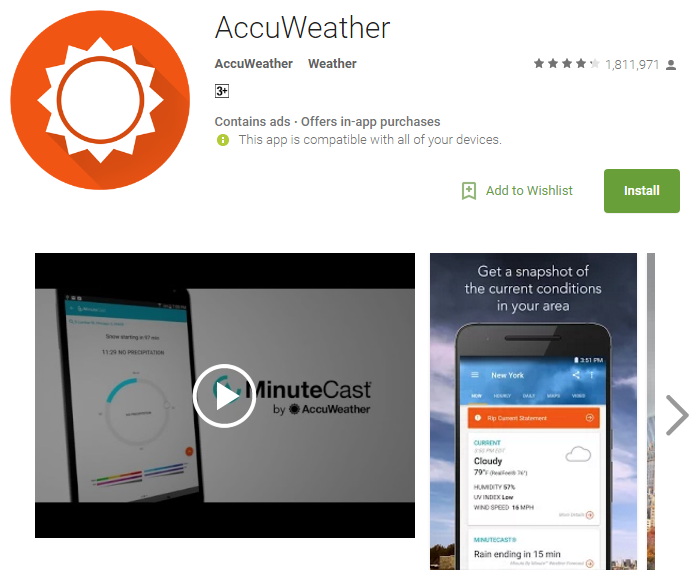 It is another free best weather apps for android that provides you almost all the information that you would need to know regarding the weather, including the hourly forecasts, extended forecasts, radar and more. The app has been redesigned in a user-friendly manner and it looks pretty good in its new form. It also offers several weather widgets from where you can make your choices. Therefore, it is regarded as one of the most well-rounded weather apps available in the list.
[appbox googleplay com.accuweather.android]
3. Dark Sky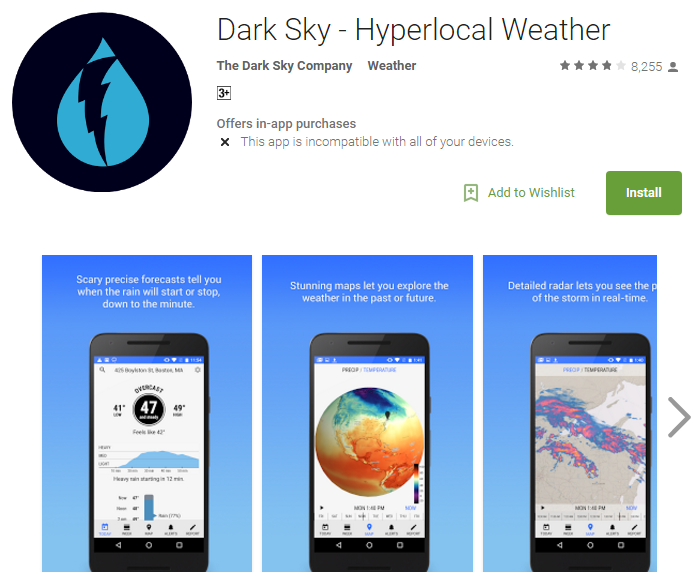 Although this application has made a rough start on the Android platform, it was previously one of the first weather applications that used to charge an amount for a yearly subscription and received some backlash. Apart from the little bit of controversy that it originally confronted, the app was pretty awesome and it used to comprise up-to-the-minute forecast updates. Now, the users can continue using the premium version of this app for free and can also continue accessing it without any kind of subscription as long as they are not minding the fewer features.
[appbox googleplay net.darksky.darksky]
4. Google Now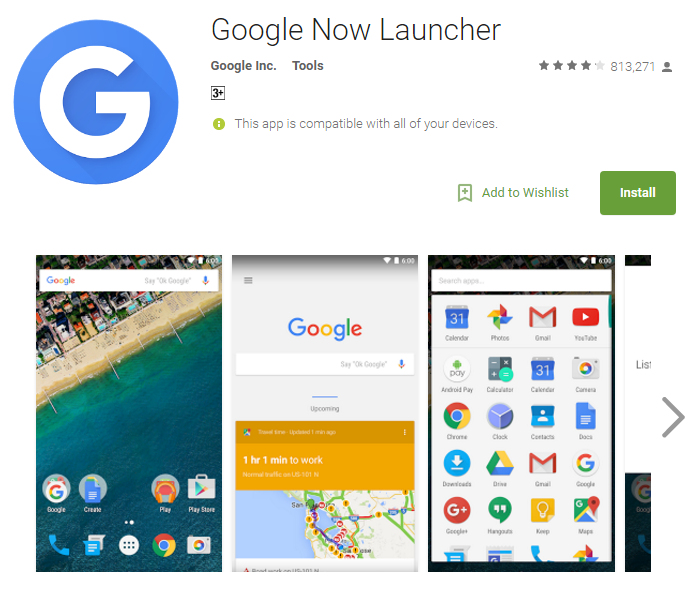 This application is seen to be replacing a lot of weather applications on the android platform and certainly, it is making its place among one of the best weather applications so far. This application sends periodic weather updates with weather alerts and weather info covering almost all genres. Just as you open the Google Now, you would be able to see the weather right on the top so that you can track every detail just at a single glance. It comes with almost all android devices. However, there is a single downside of this application and it is that the app does not come with any widgets.
[appbox googleplay com.google.android.launcher]
5. Go Weather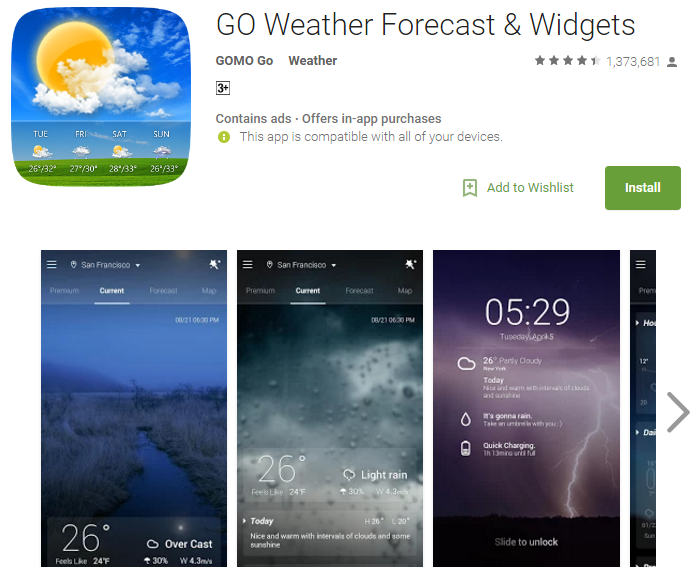 It is regarded as one of the most popular and successful weather application and it runs almost the entire gambit in terms of features. It telecasts the current weather forecasts with widgets and comes in a sleek design. It also provides a lot of obscure stuff such as lifestyle tips, wind forecasts and a lot more. Overall, it is an above average application when it comes to weather forecasts and you would love its theme options.
[appbox googleplay com.gau.go.launcherex.gowidget.weatherwidget]
6. The Weather Channel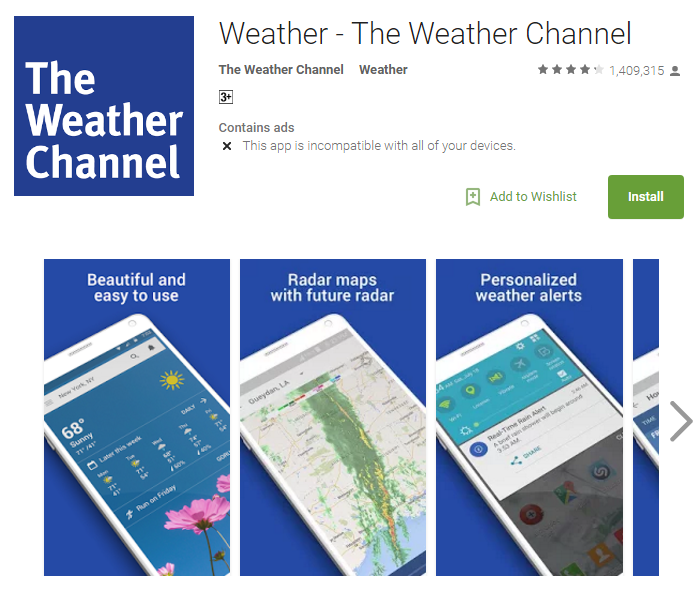 It has been in the authority since a long time and has become quite popular among the users within a short span. It is a pretty decent application and you will be able to get all the information related to weather from this platform. You shall be able to fetch weather alerts, forecasts, pollen along with Weather Channel videos to stay updated regarding the latest weather info and you shall be able to access it quite easily.
[appbox googleplay com.weather.Weather]
Conclusion:
This weather app for Android can help you to check the weather of current time and date. You can download any app for your Android device.