Building a church website is not something that you can finish in a day. It needs a lot of planning, and it's not just about how it looks. You need to think about how you can deliver the content for the website that gives the reason for people to come back again. It needs to have the characteristics of effective church websites if you want to make it a success.
Recommended: 6 Reasons a DIY Website can be Effective and Professional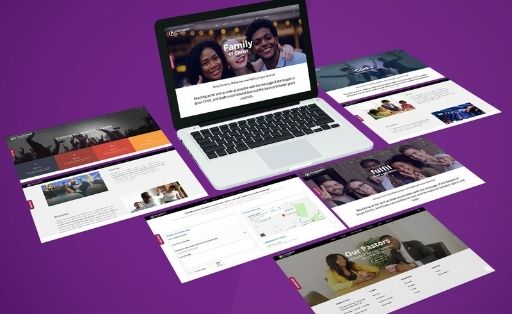 Here are the 5 characteristics of effective church websites:
1. A Unique Way to Deliver the Church Message
How do you deliver the church message? It's better for you to find a unique way to do that, as it will make your website stand out from the crowd. You might need to provide your site visitors with online sermons that you distribute as PDF every week. Or you might need to present a different preacher each week to deliver a live sermon on the website. It's up to you, but the more unique the way you deliver the church message, the more people will get interested in your website.
2. Regular Updates of Online Sermons
Just like your congregation that will come to your church every week, your online visitors will also expect you to release online sermons every week. For the regular site visitors, it is better for you to provide them with regular updates of online sermons that they can access from your church website. The regular updates of online sermons will provide fresh new content for the website, which helps you to attract more visitors to it.
3. Provide Support Line to Answer Questions
Many people visiting your church website will have various questions they need to be answered. These might be questions about Christ's teachings, their own life problems, current issues, and so on. They might not find the answers on other websites or from their own church, so they might expect to get some answers from your church. It's a good idea to provide these site visitors with a support line to answer their questions. Or you can provide regular question-and-answer articles on your church website, which will address various questions from your visitors and answer them.
4. Up-to-Date and Accurate Church Information
An effective church website needs to have accurate church information that people can check and verify. You also need to provide up-to-date information related to your church and give your site visitors various new information about how the church thinks of various topics. This is the type of information that people will often seek from your church website, and it is the one that will attract more people to visit your website.
The website design will also play an important role in the success of your church website. With a good-looking design that people can navigate with ease, your website will become an oasis for people to seek enlightening information related to Christ's teachings. A good website design will also keep your visitors glued to the website, and they will feel comfortable reading the content you present on your site. The easy navigation will also help your site visitors to browse the church website without the need to feel confused along the way.
Conclusion
These are the characteristics of effective church websites. Almost all popular church websites around the country have these characteristics. So, if you want to create a successful website for your church, you can follow these tips to make it an effective website many people will love visiting again and again.
Recommended Reading: