Human resources information software or HRIS systems are quite expensive. However, many businesses of different sizes stand by the positive results these platforms give them.
In this light, should you consider HRIS systems to improve your business productivity and unlock its full potential?
Know more how HRIS systems work, what they do differently from traditional methods, and how it integrates with effective applicant tracking systems to improve your business productivity.
Recommended: 6 Criteria for Choosing Software for Project Management Tools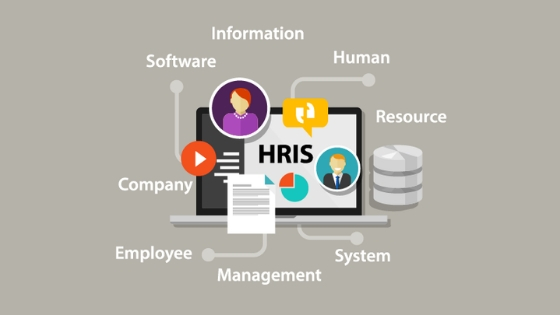 What are HRIS Systems?
HRIS systems are an information database of every employee, contractor, and supplier of your business. It tracks every single manpower activity in your business. So, instead of having superiors do manual monitoring and work volume monitoring, the platform can monitor employee performance and track it automatically throughout the employment period.
HRIS systems also manage payroll, accounting, and management. In addition, it helps business plan HR costs effectively too.
Recommended: How Can Your Business Benefit from a Custom CRM System?
The Benefits of HRIS Systems
Improves Departmental Productivity
Numerical assignments and automatic performance storage allow businesses to steer all business departments in the right direction.
Additionally, HR departments will spend less time evaluating an individual employee's performance. Instead, an HRIS system's algorithms allow them to see common workflow patterns with just a single click.
With less resources, HR departments can recommend productivity enhancements to different departments without any redundancy.
Easing Communication Across HR Networks
A HRIS system allows the HR department to communicate faster than traditional physical employee file transfers. For example, the HR can have a single location on the platform to store department announces, notices, policy updates, and other communicative details.
The centralized location allows HR departments to communicate these notices and even other information to other departments. In turn, it reduces redundancy by creating a single-access channel instead of a department-specific channel in old, traditional HR communication models.
Recommended: What is HR Software and Why is it Useful?
Less Physical Paperwork
Digital data and communication prevents businesses from generating too much paper. Replacing payment slip with electronic pay stubs allows businesses to reduce their paper costs by 80%.
In addition, HR departments can change certain business forms and policies for internal use through certified digital forms. Most HRIS systems allow the locking of documents that allows only qualified HR personnel to update when necessary.
As a result, HR departments only need to print when necessary for internal business affairs.
Improved Business Oversight
Data is the key to having business oversight. In fact, digital marketing platforms were the first to use data auditing to improve business decisions.
HRIS systems function in the same manner. However, it specializes in auditing employee and department performance data. In turn, it gives accurate summaries on business resources, strength, productivities, and other factors that help businesses make confident decisions.
If integrated with data-driven business research, owners and management can make accurate decisions on all levels with the help of HRIS systems' employee and department data.
Recommended: How to Outsource Software Development?
The Advantages of Integrating Applicant Tracking Systems with HRIS
Applicant tracking system (ATS) software focuses on handling applicant data. Its integration with HRIS systems helps departments compare existing employee and applicant data for better hiring decisions.
Prevent Duplicate Information
Traditional HR systems tend to isolate themselves. In turn, the difficulty of accessing this data leads to human error due to data duplicity. For example, an HR employee might duplicate an employee's data for the day. Consequently, the small error can lead to huge miscalculated decisions in the near future.
Fast Data Transfer
The ability to pass employee information by linking back to a single access point reduces garbage and redundant data from both HRIS and ATS. In fact, this is highly present when an applicant undergoes his or her probation period. By integrating HRIS data with ATS applicant information, HR departments can measure an applicant's performance and see if it improved the respective department's performance through data.
Reduced Vacancy Period
With HRIS and ATS data integrated and accessible for cross references, employers can make quick decisions on filling in vacant positions with highly-qualified applicants. While it is the primary responsibility of ATS software platforms, HRIS supplementary data from performance evaluation will greatly help. In addition, automatic data-gathering tools speed up the process.
Recommended: 5 Common Misconceptions About POS Software
Get The Best HRIS System Today!
Isolated HR systems will create huge blocks of information that are redundant, outdated, and possibly misleading. An HRIS system organizes all data effectively in one place yet gives access to all qualified personnel from different departments when necessary.
With an HRIS system, you can bring your business to new, bigger heights than ever before. Sign up for one today!