You may have heard that in order to get a high-quality professional website, you've got to hire a development team to create your site from scratch. While there are benefits to hiring a professional development team, not every business needs those services.
Here are 6 good reasons you can crank out a professional site with a DIY website builder.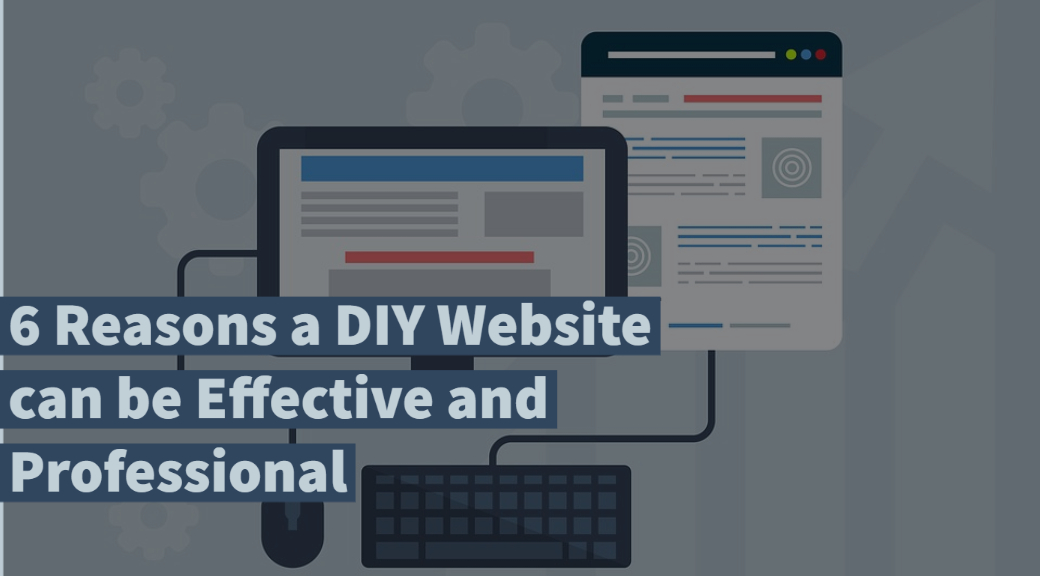 1. DIY website builders provide plenty of professional components
Today's DIY website builders are capable of producing high-quality professional websites with most of the same features you'd get from a custom development project. For example, many platforms that provide an easy way to create a website include the following components:
A blog
An eCommerce storefront
Customizable templates
A CRM system
Widget integration
Integration with other popular applications
POS software for use on and offline
Marketing tools
Multilingual support
Event management software
Form builders
And more
You may not need all of the above features, but you can definitely get what you need from a DIY website builder.
#2. DIY websites eliminate distracting bells and whistles
When you work with a web development team, it's tempting to ask for fancy, flashy features. Developers with integrity will work hard to talk you out of unnecessary features that will distract users. However, when you've got money to burn, some development firms will be happy to build your website exactly as you request even to your own detriment.
You can't get too fancy with a DIY website. While you can install too many third-party plugins and slow down your site, you probably won't be able to find flashy plugins that should have been left in the 1990s.
Visitors are distracted by fancy website features
Most visitors will tolerate animated splash pages and intrusive popups from large corporations because they have no choice. However, small businesses can't get away with as many distractions.
#3. DIY website builders automatically incorporate professional elements
Most DIY website builders automatically incorporate important professional elements into every website created on the platform. For example, many provide automatic and free SSL, a shopping cart, basic email marketing, mobile-optimized layouts, and fixed navigation options you can't mess up.
#4. DIY websites automatically eliminate unprofessional elements
On many DIY platforms, you'll have a hard time getting media to play automatically – that's a good thing. Most DIY platforms make it extremely difficult to implement elements that would make your website unprofessional.
If you want to install flashy JavaScript elements like cursor trailers and mouseover pop-ups, it won't be easy.
#5. Simple websites convert better
DIY websites tend to have simple designs compared to elaborate designs created by professional developers. On some DIY platforms, you're limited to using their designs and customization is limited. This simplicity will work in your favor.
To demonstrate how simple sites can work in your favor, marketing expert Neil Patel analyzed six "ugly" websites that make millions of dollars. He extracted valuable lessons from each site to show that a beautiful design isn't always the answer. For example, you can't find a site more barebones than Craigslist and Google. Yet, these two sites completely dominate their respective industries. Why? It's all about functionality.
Simple "ugly" sites convert better because the design is focused on functionality; there are no barriers to the user experience. The menus are simple, clear, and minimal; the content is accessible with minimal clicks; and the layouts aren't cluttered with large stock photos that force users to scroll just to find out what's on the page.
Ugly sites don't hide their value
Website visitors want value. Ugly sites don't hide their value behind scroll bars, endless pop-us, flashing ads, and humongous stock photos. Everything is laid out up front for the user.
Popular bloggers like Seth Godin and Steve Pavlina have been successfully utilizing a plain blog layout for years. Godin's website has seen several graphic design upgrades, but it remains extremely simple in design.
#6. Professionals will work with a DIY platform
If you don't want to build your own website, but you also don't have a budget to hire a development team, there are professional designers who will build your site on a DIY platform.
Since most clients today want full control over their content, many professional designers have had to learn DIY platforms to create sites for their clients. There are plenty of Wix, WordPress, Shopify, and uKit developers out there who will use your preferred platform to build your site.
A professional site is within reach
No matter what DIY platform you work with, you can create a professional website. There's nothing wrong with using pre-made templates. Your visitors want value. If you can provide unobstructed value, your site is already professional.