PR agencies cover a vast area of activities, so it can be confusing to figure exactly what and how many services PR firms offer. There are various ports of call that PR firms deal with, primarily communication. Other relevant activities include search engine visibility, the brand, its reputation and awareness, drafting ad copies, blog writing, email workflow, media management and lots more.
If you have been thinking along the lines of public relations services for your business, you will learn about the core services here. But first, let's learn a little more about Public Relations.
Recommended: PR Potential – 5 Ways to Effectively Enhance Your Brand Image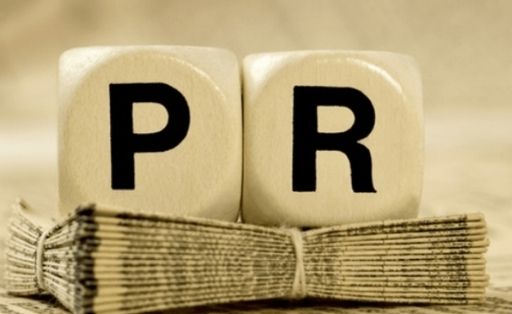 PR- What it is
PR is short for Public Relations and it revolves around a strategic process of communication. This process aims to establish cordial, beneficial and mutually understanding relationships between the public and the organization.
You will find most marketing and PR teams working in collaboration these days, perhaps because of the intertwining and overlapping of their processes. However, coming back to our main concern, PR agencies primarily handle the reputation of your company. They do so using paid, earned and owned communication channels.
In very simple words, you can say the PR firms mainly handle your messages to the press. The ultimate goal of a PR firm also mainly deals with brand reputation and management awareness. Now that we have established the core purpose and functions of a PR firm, let's talk about the services they offer.
PR Firm- Main Services
1. Dealing with Media
One cannot overstate the importance of media when it comes to building your brand's reputation and spreading the word about it. The press or media plays the most crucial role in this regard. Hence, the primary service that a PR firm offers is managing your company's relationship with the media.
2. Crisis Management
You can find statistics online that prove how 69% of the total corporate leaders experience a crisis at least once in five years. It is inevitable for businesses to suffer a crisis at least once during their tenure. There are other unfortunate ones who find themselves in hot water more often.
So how does a company tackle a crisis that hits them by surprise then? The point is they don't. They simply turn to their PR firm. Yes, you guessed it right. The next important service of a PR firm is crisis management and preparing communication plans for companies beforehand.
3. Reputation Management
Among the most essential services that a PR firm offers is reputation management. For this essential service, they use strategic tactics, such as:
Engagement with followers
Reviews response
Blog content or website copies
Email newsletters and more.
4. Speech Writing
Company representatives most certainly need speeches because they have to represent their organization at press conferences, corporate events etc. Hence, speech writing is also the main service that PR firms offer and help company representatives make an impression at high-profile industry events.
PR firms realize that speeches must be reflective of the brand as a whole. Thus, they use special speech tactics that helps representatives capture the attention of appropriate industry people.
5. Social Media
Social media is not merely for entertainment. For businesses, it is one of the widest platforms for establishing their brand image and communicating with audiences. Hence, maintaining social media accounts is a profit-driving process that experts at PR firms handle.
PR firms offer social media account management services in which they engage with influencers in the market niche and other strategies.
6. Event Planning
Event planning does not mean organizing a mere social event for entertainment purposes. As most of you are already aware, event planning aims to promote the brand and also its services and products. It is most certainly a public relations tactics.
PR firms offer event planning services to companies to help establish and boost their brand reputation. Event planning for this purpose requires engaging the public and stakeholders through communication. Event planning also aims to attain maximum media coverage to spread the word faster about the brand. And all of this lies within the scope of a competitive PR firm.
7. Press Releases
Companies rely on press releases time and again for launching and promoting their products, movements and campaigns. You will find this tactic a specialty of PR experts too. For example, you are a mineral water company and want to start an internet trend of #drink more. For this, you will need a PR firm that will write your press release, announce your campaign and the media's attention.
You can trust PR firms to do the best job possible with your press releases.
8. Market Research
Do you know what the key element is for successful relationships and communication with the public? It is 'understanding your audience'. Yes, it is highly critical for a business to understand the public, their needs and emotions to build lasting and successful relationships with them.
This is where PR firms come to the rescue again. They specialize in market research and use feedback forms, surveys and focus groups. With all of this, they manage to spot your target audience.
9. Outreach
PR firms encourage a business outreach. Every company wants to be active in its niche community, including events and trade shows. Don't you agree? You surely do and this is why you will find a public relations firm the best solution again.
PR firms have massive outreach and use tactics to increase your brand's awareness and reputation even more.
10. Internal Copywriting
You must remember that not only the public and investors but also a company's employees are its stakeholders. For a company, it is equally important to prioritize active communication with its employees. This happens through internal copywriting, another service that PR firms offer.
Final Thoughts
A PR firm helps build a brand's awareness and its reputation. PR firms specialize in a range of activities, which are all relevant to communication and successful relationships between a company and its stakeholders. From social media management, press releases to crisis management, a PR firm manages all key aspects relevant to a brand's positive and highly reputable image.