The idea to outsource web development makes a lot of sense if you don't have a lot of funds or a team that can work on this kind of project. As you will notice most of the time, web development projects can be costly and that's why you need to figure out what you can do and how you can adapt the project to suit your needs adequately. It's definitely not something very simple to do, but it has the potential to do wonder if you tackle this the right way. Granted, it can be very complex, but outsourcing does make sense. And you can see the benefits below. In this post, we are going to share tips for outsource web development work.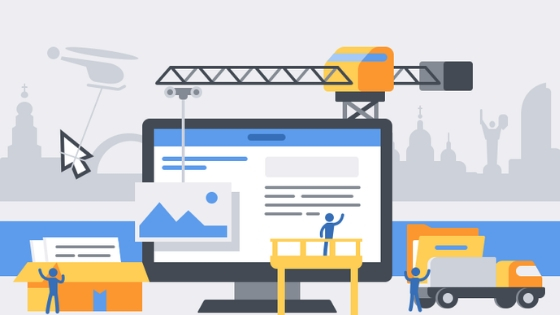 Finding the right outsourcing business takes time
When you want to grow your business there are lots of avenues to focus on. The most important thing is to try and eliminate unwanted or uncertain business costs and focus on the things that you really need. When you outsource stuff like this there's not a lot of room for error, and that's why you need to outsource only to the best company out there. But once you find the right partner it's clear that you can spend enough time on that particular project and waste it because you lack the knowledge instead of doing something else. Outsourcing web development helps here.
Have a contract
Having experienced people that work on this kind of stuff will help a lot. You will be able to find solutions faster than before and you can adapt and adjust to the process the way you see fit. There are still changes to be made, but for the most part results can be really good if you know how to tackle everything correctly. Since you are working with a website development company, you will get amazing results and the benefits will shine. And yes, having a contract that binds all of this is crucial in the end.
Recommended: Best UI Tools for 2019
You should ask questions
This is important, because you still have someone with a lot of experience here. And the good part is that you can continually ask questions to ensure everything happens the way you want. Constant collaboration is key and it has the potential to help a whole lot. But it will be quite tricky to integrate and adapt the right way, so a lot of work might be needed in this regard. Yet it can be worth it.
Optimizing your workflow
It makes sense to outsource web development because you get to save time and money in meaningful ways. It's always pushing the boundaries as you come up with resounding benefits and a true focus on success. It's definitely worth the effort and the experience on its own can be truly interesting and unique to say the least. Having an optimized workflow does come in handy and the more you work on this, the better the results will be. Granted, you need adaptability as a whole, but results can indeed help quite a bit as you expand the process and make it grow in a powerful manner to say the least.
Start with small tasks
It's important to start off with small tasks to see if the outsourcing company is actually doing a good job. This will help you solve small tasks without putting anything in danger. You get to complete what you need anyways, but you save time and focus on results more than anything else. It can still be a good idea to tackle any challenges that may appear, so you have to be committed to value and quality all the same. But it's much better to move slowly and commit gradually.
Even if some of these tasks can be time-consuming, results can still shine and that's why you really need to work hard on this. You can adapt everything when you outsource and most of the time you will learn as you work on it. That can literally bring in front some good results and you will be pretty happy with the way that it works. There can still be issues and challenges along the way, but with the right approach and focus you will be fine. That's why it makes sense to outsource web development because it helps save time, money and the results can still be really impressive.
Author Bio: Umar Bajwa is a young business enthusiast and content coordinator at AppModo loves to write about Mobile Apps, Technology, Health, and Life Style & Digital Marketing
Related Post: