With the SAP Global Certification program, you can enable continuous learning, keep skills up-to-date, and stay current with new cloud product releases, while assuring and validating the highest standards of SAP solution expertise across your organization. Today, SAP offers more than 150 certification exams in up to 9 languages from the associate to the professional level – including cloud solutions.
Showcase Your SAP Expertise with SAP Global Certification Distinguish yourself among the best and become your customers' trusted SAP software expert of choice. Whether you are an independent consultant, an in-house SAP professional, or a practitioner at a global consulting organization, you can set yourself apart with certification from SAP. Meet the demand for certified SAP experts with SAP Global Certification. SAP Global Certification assures verified mastery at the highest level of specialized SAP expertise, giving customers the peace of mind, they need for their business-critical SAP solutions. Every day, SAP certifies around 240 SAP consultants, helping them attain more job opportunities and higher compensation – and enabling businesses to achieve competitive advantages and digital transformation success. 91% of IT professionals surveyed say the professional credibility gained through certification is worth the time and money.
Recommended: Top 7 Most Important Ways in Which Technology Impacts Your Business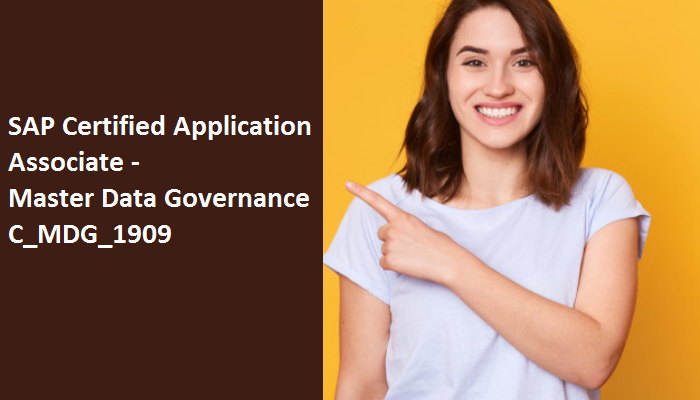 SAP is the world's largest provider of enterprise application software. Certified SAP professionals help companies of all sizes and in all industries to run at their best.
77% of the world's transaction revenue touches an SAP system
82% of the world's medical devices are distributed by SAP customers
78% of the world's food is distributed by SAP customers
98% of the 100 most valued brands
440k customers
92% of the Forbes Global2000 companies
180+ countries
97% of the greenest companies
Benefits of SAP Global Certification
Gain a highly recognized, on-demand accreditation of excellence
Differentiate yourself in a crowded market
Execute tasks with confidence and skills
Attain higher wages and billable rates with a highly valued credential
Types of SAP Global Certification
150+ different certifications are available in up to 9 languages to meet the needs of learners across your entire organization. Three different certification types are offered:
Associate certification – Covers fundamental knowledge requirements for the successful acquisition of broad SAP solution knowledge and skills
Specialist certification – Offered in addition to an Associate certification, this certification level focuses on a specific role or integration component
Professional certification – Advanced certification, requiring proven project experience, business process knowledge, and a more detailed understanding of SAP solutions
C_MDG_1909 SAP Certified Application Associate – Master Data Governance
Sub-solution: Master Data Governance
Level: Associate
Exam: 80 questions
Cut Score: 59%
Duration: 180 mins
Languages: English
SAP Certified Application Associate – Master Data Governance
The SAP Certified Application Associate – SAP Master Data Governance certification exam validates that the candidate possesses the fundamental and core knowledge required of the application consultant profile. This certification proves that the candidate has an overall understanding and in‐depth technical skills to participate as a member of a project team in a mentoring role. This certification exam is recommended as an entry-level qualification.
Notes
To ensure success, SAP recommends combining education courses and hands-on experience to prepare for your certification exam as questions will test your ability to apply the knowledge you have gained in training.
You are not allowed to use any reference materials during the certification test (no access to online documentation or any SAP system).
Topic Areas
Please see below the list of topics that may be covered within this certification and the courses that cover them. Its accuracy does not constitute a legitimate claim; SAP reserves the right to update the exam content (topics, items, weighting) at any time.
MDG Overview and Architecture> 12%
Provide an overview of the SAP Master Data Governance solution and it's technical components. Describe the SAP Master Data Governance architecture, execute data modeling and change request capabilities.
Consolidation and Mass Processing> 12%
Implement SAP Master Data Governance consolidation by defining the usage of match groups, scoring and best records calculations, and analytics. Define mass processing scope and processing.
Domain Specific Capabilities> 12%
Use Financial domain-specifica capabilities to trigger and monitor the replication of financial master data. Describe and apply the Business Partner Model. Verify and adjust the Material Data Model, configure SAP Master Data Governance-Material domain specific settings, and define multi-object processing.
MDG Change Request process implementation 8% – 12%
Define the Change Request process including workflow setup.
Data Quality & Analytics 8% – 12%
Implement data validation through the configuration of search, activation of the side panel, and analytics.
Data replication and key mapping 8% – 12%
Configure, execute, and monitor data replication.
Custom Objects and Solution Extensions 8% – 12%
Extend and define your own Data Models, and use Solution Extensions by Utopia.
MDG Project Execution < 8%
Activate SAP Master Data Governance and define customizing exchange for typical MDG landscapes.
Data Load and Import < 8%
Define data download, upload, and importing.
Exam Preparation – C_MDG_1909
For the preparation of the SAP C_MDG_1909 exam, DumpsTool is a reliable source of training material. Training material by DumpsTool is known for the accuracy and updated content which is professionally compiled by the expert professionals of the industry. The exam package for the SAP C_MDG_1909 exam Dumps by DumpsTool includes PDF and Testing Engine. The innovative braindumps by DumpsTool are very popular among exam candidates for their authenticity. DumpsTool offers a money-back guarantee against all the training material they provide.
Conclusion
Resource Planning is required by every good-sized business to effectively manage its available resources. Growth in business volumes and footprints have made it necessary for organizations to deploy the Enterprise Resource Planning (ERP) software solutions to effectively utilize the business resources. Every sizeable requires the services of qualified professionals to run the ERP solutions. This creates a reasonable demand for ERP professionals to fill the jobs. SAP is the world's largest ERP solution provider. SAP certifications are among the highly acknowledged credentials in the ERP career marketplace. The SAP C_MDG_1909 Exam earns you the SAP Certified Application Associate – Master Data Governance which is a starter-level employment-oriented certification in the SAP certification portfolio.
Recommended Reading: