Every day ambitious small business owners, cash-crunched freelancers, and budding entrepreneurs set out to seek ways to quickly create a website without emptying their pockets.
If you are also on the same quest, let us just tell you that the process won't be simple. But it will be rewarding.
However, the process of getting an online presence and carving a spot for yourself in the digital world can become a lot easier if you find the best website builder for business and personal use. The cost would come down. The time and effort would be reduced to the bare minimum. And you won't be disappointed in the results.
For more what, why, and how about website builders, keep reading.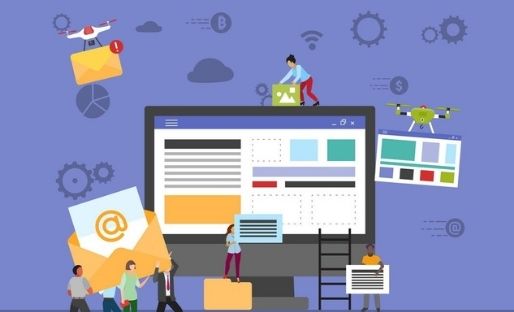 What Is A Website Builder?
First things first, what are website builders? Well, they are exactly what the name suggests. They help you build a website. How do they work? Just like Lego.
You have the building blocks – templates, themes, widgets, apps, and plugins. And you just need to arrange them in a manner you fancy and boom! you've your website ready. (Sometimes in as little as an hour).
And they cost no more than peanuts when compared to other solutions like hiring a website designer and developer. You don't have to know even a line of HTML code. All you've got to do is pick the elements and place them where you need them. With the right business website builder, the process of developing your website is actually fun. Also, in most cases, you don't need to download or install anything. The majority of the website builders are cloud-hosted solutions.
So, what's the catch? If something is so good to be true, there must be a catch somewhere, right?
In the case of website builders, the catch is the choice. Baffling choice, in fact.
Sometimes, the choice gets so complicated that people prefer not starting to build their website than just taking a dip in the ocean of options.
There are not two or twenty but more than two hundred options. Some of them are Godsends. Others just barely get the job done. And then there are website builders that are downright a pain to use. Plus, the results are mediocre and nothing like what you wanted.
But, don't panic. We have got you covered. Choosing the best website builder for small business or personal websites is an art. And we have shared below insider secrets of the craft to help you make the right choice – the first time itself. No trial and errors.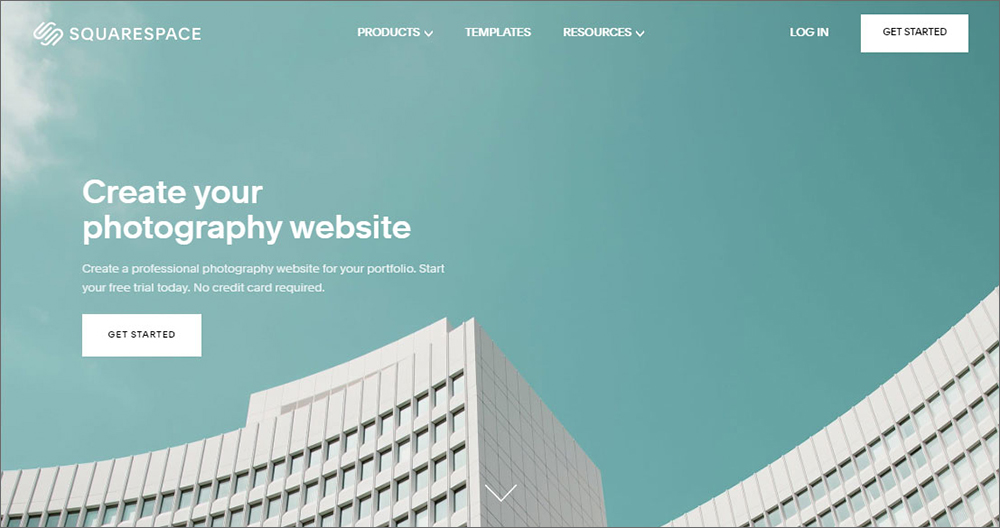 We have devised a 5-step process that is a fail-proof way to choose the best small business website builder or even a website builder for creating portfolio sites, personal blogs, small eCommerce stores, and more.
Take a look.
Step 1: Plan, Plan, Plan
Failing to plan is planning to fail. Okay, we aren't high school teachers telling you to get your binders in order before starting to study for the tests. But this one is kind of important.
Every website has different needs. But website builders are not made for individual needs. However, if you plan what you want to achieve with your website, you can find the one that is a perfect fit for you.
Start by outlining your objectives.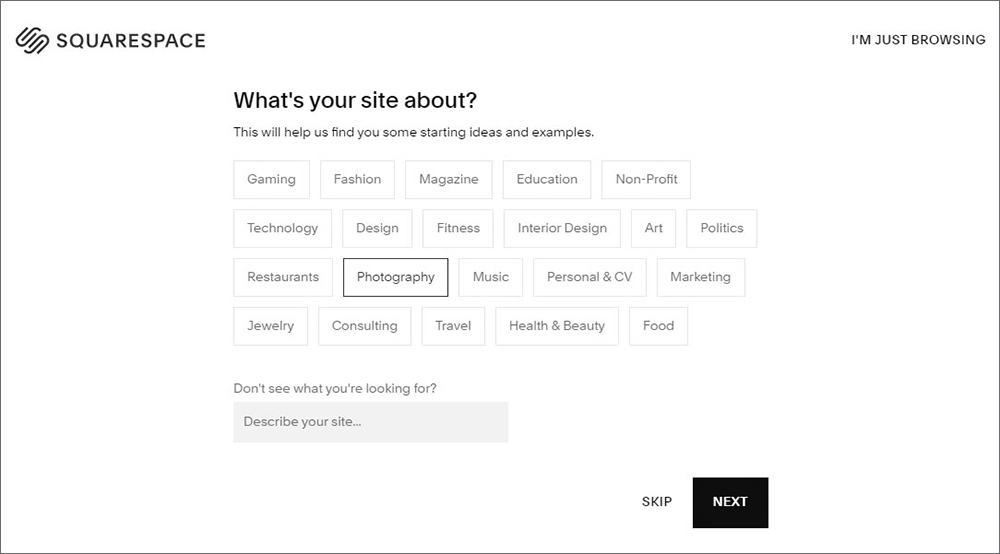 What audience do you wish to satisfy with your website?
What kind of a website will it be?
How many pages would it have?
How much traffic can you expect – when you start and after your website grows?
What is the growth trajectory for your website?
Once you have concrete answers to these questions, you can start screening website builders.
In this part, you have to make no selections; just go for the elimination method.
Bid adieu to the website builders that aren't suited for your objective, have a limit on pages that is less than what you require, or would crash or break under the level of traffic you expect (now or later).
Step 2: Find Out The Features You'll Need
Ask yourself what features your website builder needs to have. This should be in sync with the plan that you have outlined in the previous step.
Now, the answers will vary for everyone, but here's how your answers should not look like –
A cool selection of templates.
Plenty of plugins options.
Quite a lot of customization control.
I should be able to add media content.
All these are vague answers. Instead, here's how your answers should look like –
For my photography website, I need to be able to add an image carousel to the front page.
My website builder should let me embed multiple videos on my cooking website.
I need to be able to easily set up and update the blog section on my automobile-based website.
I need to be able to set up integrations with XYZ third-party tools.
If you have a really long list of features, separate them into two categories –
Must-have features – Website builders without these features shouldn't even be considered.
Good to have features – The absence of these features wouldn't make the website builder any less useful. But the presence of these would be a plus.
Remember that this step is also about elimination and not actual selection
Step 3: Check Your Pocket and Pricing Options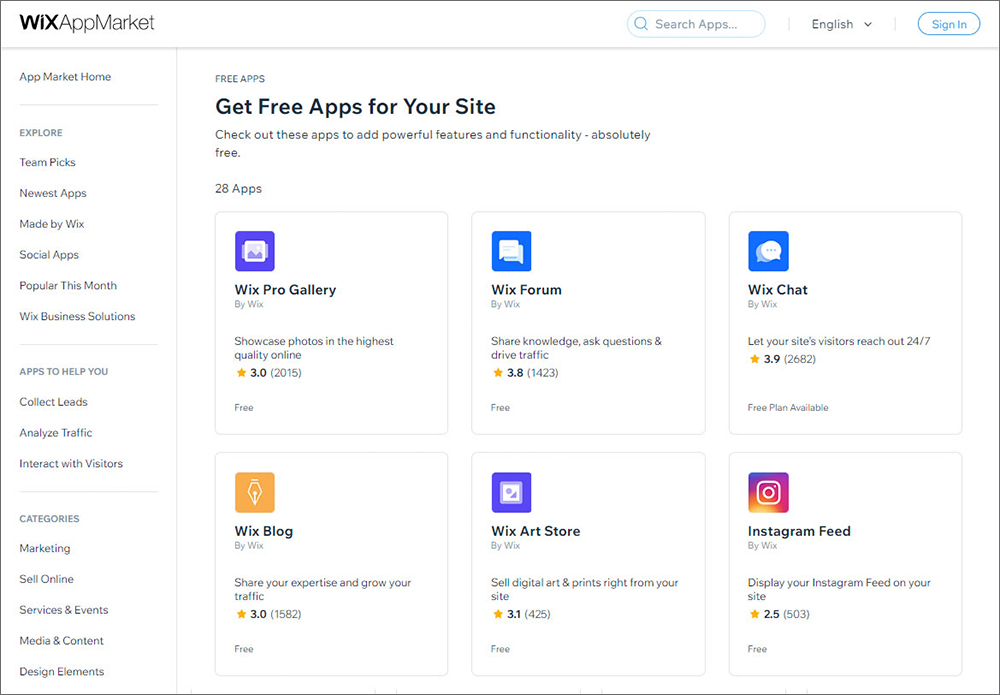 This might be a little tough. See, to be honest, if you had a deep pocket, you could have just hired a website developer. But, you have a limited budget.
And you need to find something that you can afford.
Draw up a realistic budget. (Good things aren't always expensive and cutting costs on everything isn't useful either. Strike the right balance).
Once you have a figure that you can spend in a one-time payment or regular payments, look at the website builders' plans and pricing.
A word of caution, though, don't assume a website builder is affordable and in-your-budget if its lowest plan fits your budget. You might need a higher value plan. Check out all the plans and not just the basic cost.
Other questions to ask –
Is there a free plan?
Will you get a free trial?
Is there a money-back guarantee?
Do you get to choose from monthly, biannually, or yearly plans?
Will the plans include web hosting?
Will you get a free SSL certificate?
What are the charges for getting a domain name from the website builder?
Step 4: Consider These 10 Factors
By now, you should be having a list of five or ten website builders that have the basic features you need, meet your website goals and fit your budget.
And now it is the time for the true test. Judge the website builders on your list on the following factors. Don't hesitate to be brutal in your judgment; using a website builder is a commitment that has no space for compromises.
1. Ease of Use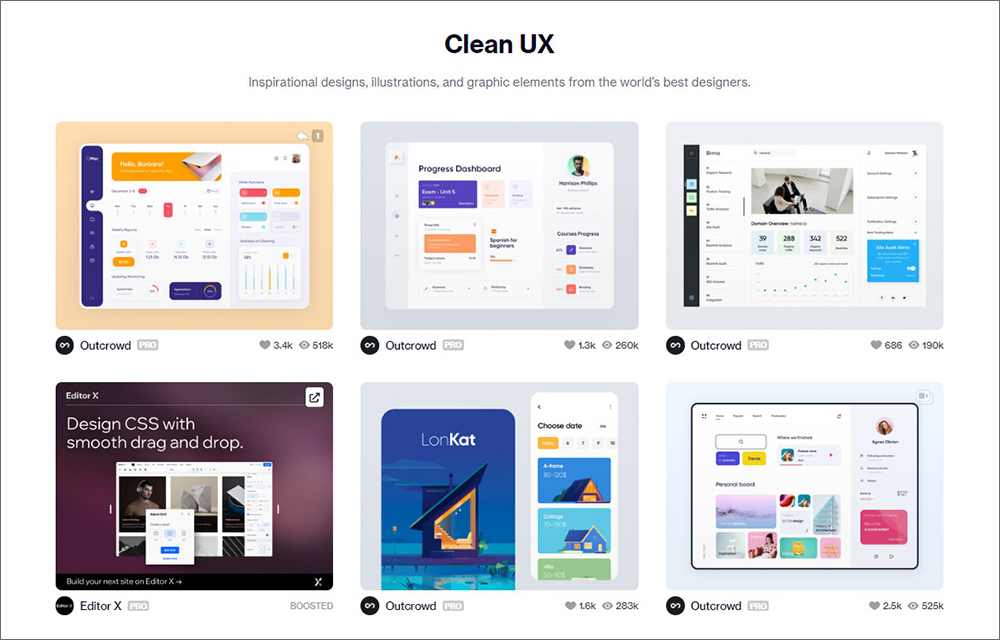 A clean UX, a convenient drag and drop or WYSIWYG builder, and an intuitive navigation panel are the basic trinity of ease of use.
Other than that, ask yourself the following questions based on your situation –
Will I be able to handle working with the website builder on my own?
Does the website builder require only as much coding know-how as I possess? (This could also mean no coding know-how required when you have none)
Other than setting up the website, is updating and maintaining the website possible for me?
Go for the website builder that offers satisfactory responses to these questions.
2. Customization Control
There are over 1.8 billion websites live right now. And as we speak, this number is rising. Now, if you want to stand out from the crowd, you need a different website.
And for that, your website builder needs to allow a sufficient level of customization control.
Now, what is this sufficient level?
That depends on your needs and ability to use the available features.
Would you rather just tweak the premade or build one from scratch?
Does your niche require you to have a really unique website, or is there an industry standard that you don't want to diverge much from?
Answers to these questions will help you understand the sufficient level. And then, you can select website builders that fit the bill.
3. Themes and Templates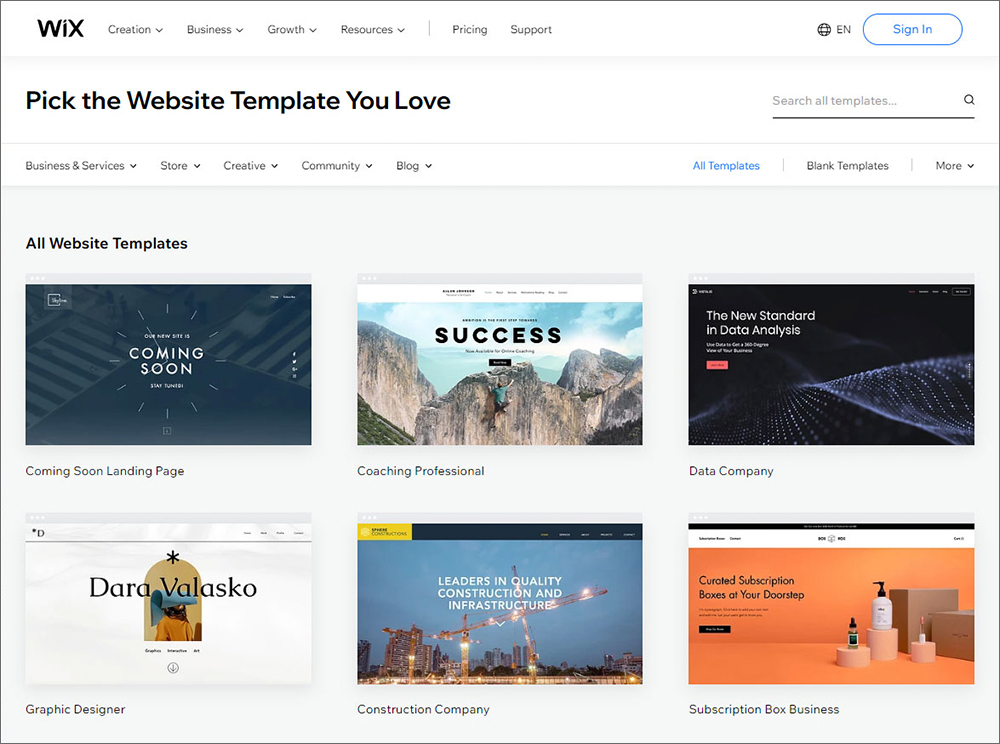 Before we discuss this any further, themes and templates are NOT the same thing.
A theme is something that applies to your entire website, like a color scheme that is constant across pages.
A template, on the other hand, is a layout design applicable to a specific page. Your Contact Us and About Us pages could have different templates, for example.
While selecting a website builder, check –
How many free themes and templates does the builder offer?
What kind of premium options are available?
Is it possible to use custom-made themes and templates?
Does the website builder have templates and themes for your niche?
Are the options mobile-responsive?
4. Plugins, Apps, and Widgets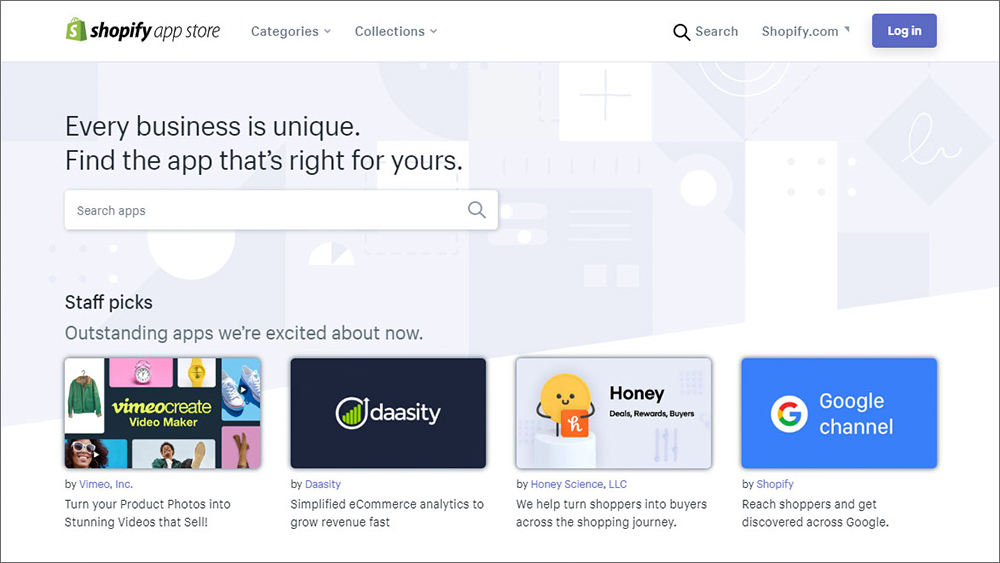 Plugins, apps, or widgets are like additions that you can make to your website. And it is important for your website builder to offer scope for these additions.
The questions that you should ask include –
What free plugins/apps/widgets are available?
What premium plugins/apps/widgets are available?
Do these additions cause security or stability issues for your website?
How developed is the app market or plugin directory for the website builder?
Will you be able to add custom-made apps, plugins, or widgets?
5. Third-party Integrations
You cannot operate alone. You need to join hands with others to make your website more functional or to give it a better form.
Amazon, Paypal, YouTube, MailChimp, Zoho… these are some of the companies with which your website builder should allow integrations.
Of course, your list might vary depending on your specific needs. However, it is vital to check whether integrations are free, or you'll have to dish out additional dollars for that.
6. eCommerce and Blogging Functionalities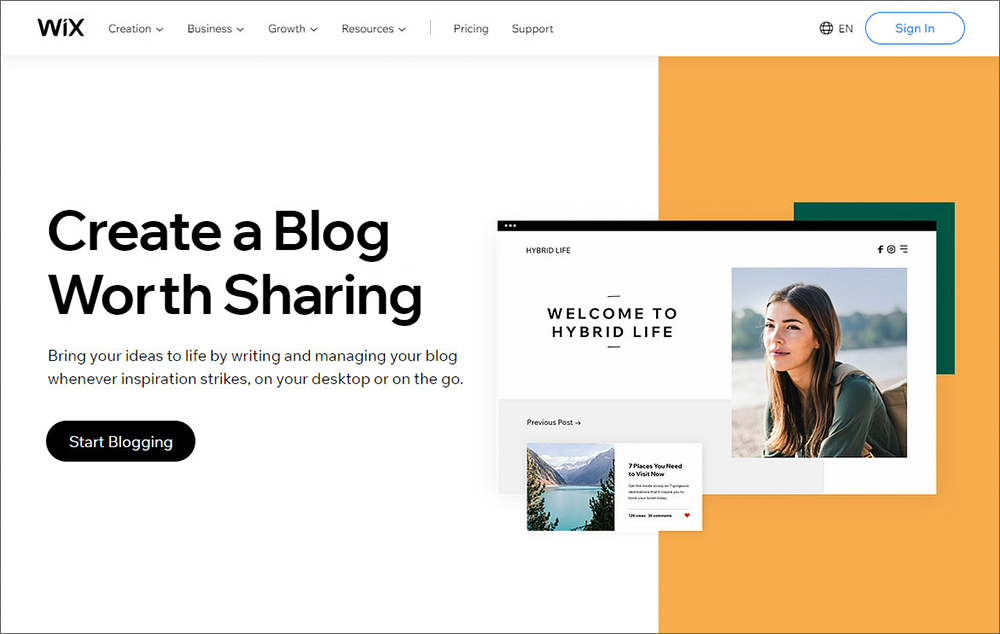 This is an optional factor to consider. If you are going to have a blog section or an eCommerce store, check what features you will be getting and for how much.
For eCommerce stores, check –
What plans allow you to set up a shop?
Is there a limit to the number of products you can list?
What payment methods can you accept?
How much is the transaction fee?
What kind of cart and checkout pages can you create?
As for blogging, the following features should be checked –
Can you upload media-rich blogs?
Are specific blogging-related themes and templates available?
What RSS feed options and commenting, and tagging features are available?
How is the text editor?
7. Scope for SEO
The #1 search result on Google gets 32% of all clicks. SEO is not important. It is imperative. No matter what kind of a website you build, it will be a waste if no one will find it.
And the search engine optimization feature that your website builder offers can go a long way in helping you get on top of the SERPs and being found by the right audience.
Features to look for include –
Ability to add custom titles and meta tags to each page.
An option for adding canonical tags and alt tags.
Robots.txt and sitemap file upload options.
Image optimization.
Good page load speed.
Mobile responsiveness.
8. Possibility To Use Code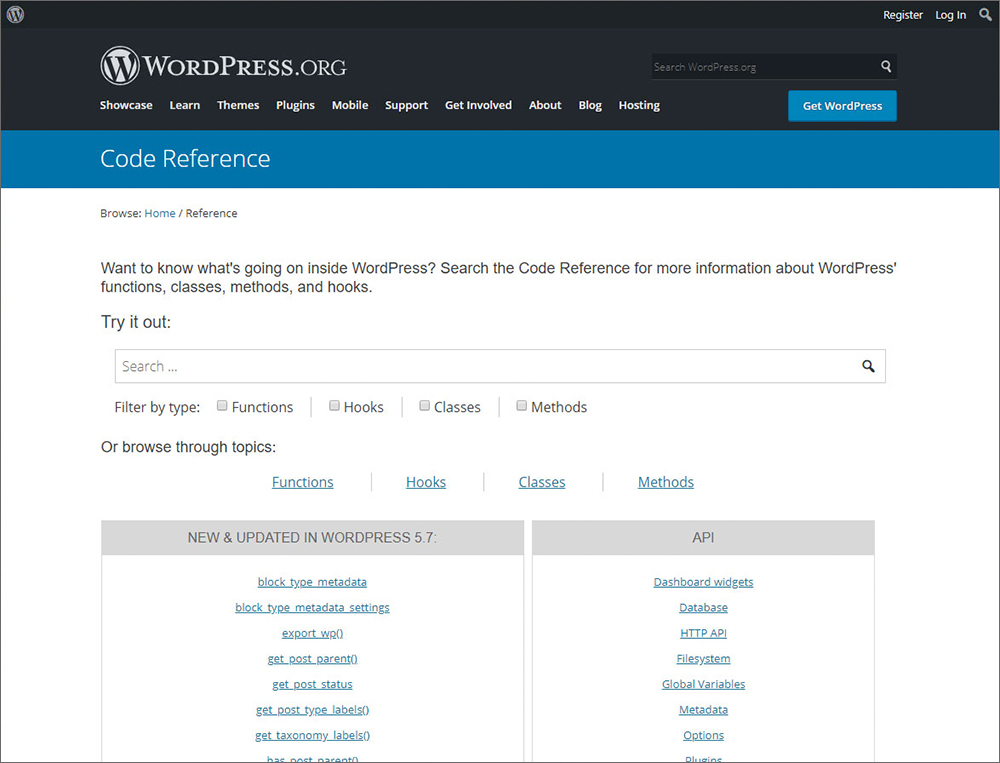 Okay, not everyone knows how to code. And irrespective of whether you know it or not, your website should let you edit and tweak the code, at least to some extent.
For experienced webmasters, this means more customization scope. And even if you aren't adept in coding, it is always good to have your options open for later.
9. Resources and Customer Support
Website builders can sometimes be tricky tools. And you need to have a manual to be able to use them. Even if you are experienced and love playing around with technology, you can suffer roadblocks.
The best way to avoid bottlenecks with your website builder is to check what resources (guides, FAQs, video tutorials, quick 'Show Me Around' tools, etc.) are available.
And for problems that you cannot solve yourself, you'll need experts too. Find out if customer support can offer services in a language that you are comfortable with. Know what are the times of operation and whether you can get services via a support ticket, call, chat, or email.
Also, don't forget to check if you would have to pay more for getting expert help.
10. Community Presence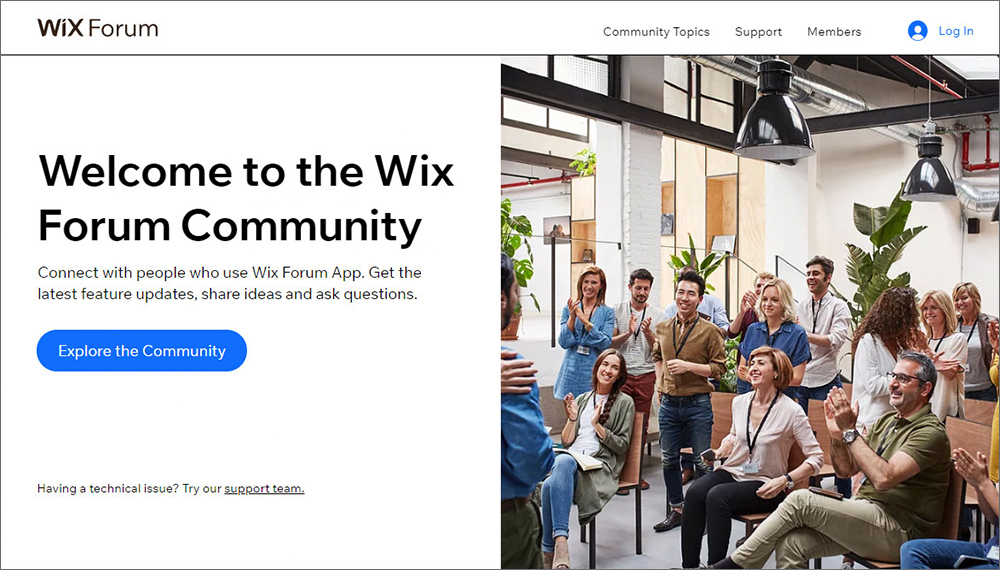 Most website builders (the good ones, at least) have developed communities of users and experts. And these online communities, forums, or groups can help sort a lot of questions or queries that you'd have.
Also, if you are going for an open-source builder (WordPress.org, for example), you won't get customer support. That's when community presence becomes even more important. The wider and more developed the community, the more you can rely on it for help, guidance, support, and even ideas and inspirations.
11. Data Security and Migration Options
Not many people realize this, but not all websites let you post all kinds of content. Also, with some offerings, you cease to be the owner of the data on your website. And some others don't have migration options if you wish to switch builders later.
Even if you diligently select a website builder, your future needs might change, and you might need another option. Check what data security and migration options are offered by the website builder.
Step 5: Take Test Drives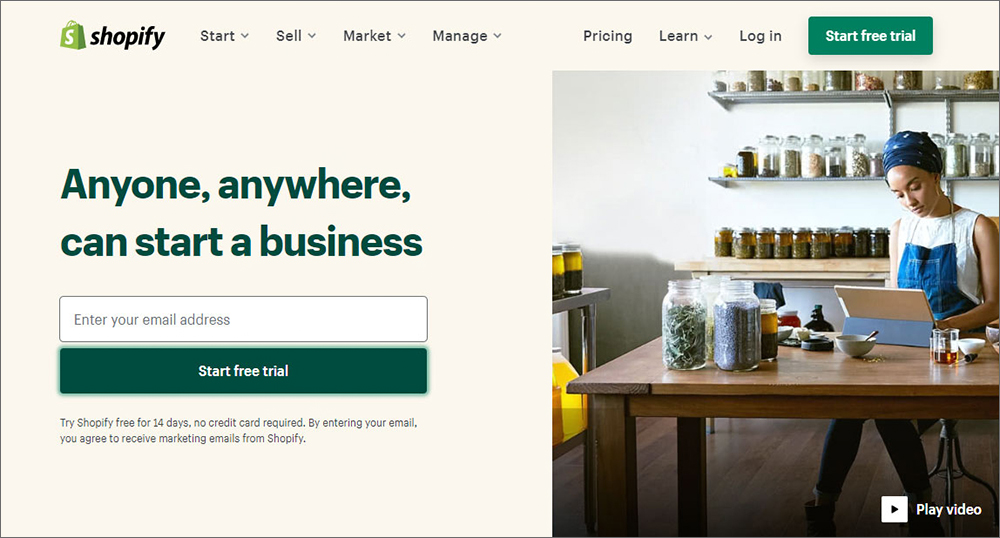 After considering the aforementioned factors, it is time to take your top two (or maybe three, if you are extremely indecisive) options for a test drive.
This step will help you decide if the features and functionalities you actually get match what has been promised. And you will also be able to understand how comfortable or otherwise you are using a certain website builder.
Final Thoughts
Finding a website builder for small business, portfolio site building, and even for other personal uses is an important step towards digital success.
Religiously follow this in-depth guide for choosing a website builder and build your own website at the earliest.