We all know Apple is one of the global tech leaders that launch different products in the market every day. Apple recently released the new smartwatch in its Apple Watch Series. So, if you are searching for the best smartwatch compatible with your iPhone, then Apple Watch Series 4 is the right choice for you.
There are a lot of features available with this smartwatch to prevail over the others. The all-new design and a large display make the Apple Watch 4 more premium. The proactive health monitor helps you to know the heart rate of your body with such ease that you will not face any kind of difficulties using it. However, it contains a lot of unique and high-end features to keep you more active and healthy.
Recommended: Best iPhone Screen Mirroring App to Watch iPhone on TV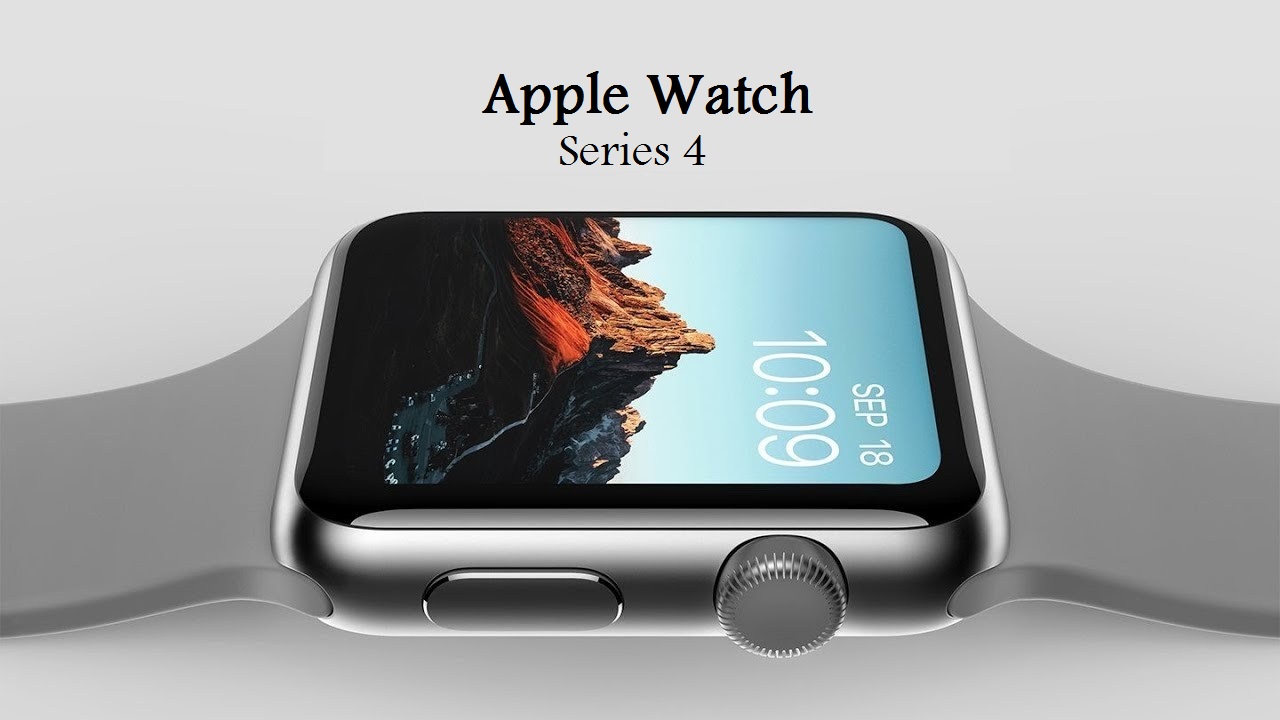 Adorable Design Of The Apple Watch Series 4
In the smartwatch market, Apple holds its position at the top. The Apple Watch 4 comes with the largest display ever as compared to other Apple watches. With the thick blend bezel and the stunning OLED display, this watch leaves all its predecessors behind. As there is a re-engineered digital crown with this smartwatch, you will find that it resets the standard of a watch. The display of this watch is 30% larger than the Apple Watch Series 3. There are two sizes available with this watch, one is of 40mm and the other one is of 44mm. It comes in different styles and colors to surprise you with the look that makes it the best Apple smartwatch in the market.
Recommended: Best iPhone Call Recorder App – App To Record Phone Calls
Features Perspective Of The New Apple Watch Series 4
The main key feature of the Apple Watch Series 4 is its design if we see. However, there are a lot of other helpful features also that you can have with this smartwatch. As per your health is concerned, there are many health features to help.
Proactive Health Monitor To Check Your Health Precisely
The Apple Watch Series 4 comes with a Proactive Health Monitor in order to regularly monitor your health. You can check your heart rate and keep track of it with this health monitor of this smartwatch. The monitor also alerts if it finds your rate too high or too low. Many people can't recognize the high or the low rates of their heartbeat. It might lead to severe health problems in the future. In such cases, the Health Monitor helps a lot. Even if you have not faced the symptoms, it would alert you if it finds any disruption in your heart rate.
The New Ultimate Workout Partner That Detects Your Workout Automatically
In the new Apple Watch 4, you can have the automatic workout detection technology. With the help of this technology, the smartwatch detects what kind of workout you are doing right now. No matter if it is the Yoga or hiking, your watch will detect it automatically. As it completely detects what you are doing, it will ask to set goal according to your workout. Don't miss to check Running Apps for Apple Watch.
The Most Comprehensive Activity Tracker
With this smartwatch, you get the most comprehensive activity tracker that tracks your day to day physical activities. You can share your activities with your friends with this activity tracker of Apple Watch 4. There is a personalized coaching system enabled in this watch. This coaching system offers you monthly challenges. If you complete these challenges, you will get different achievement awards. The activity tracker even motivates you for different health-related tasks.
Full Freedom Of Cellular
If you want a full freedom of cellular, then this smartwatch comes with full flexibility to do so. You can even use this watch as a walkie-talkie device. You can make phone calls and transfer messages with the Apple Watch Series 4. There are other things also that you can do by using this watch. You can stream Apple Music and Apple Podcasts with this watch. There is absolutely a new way to use Siri, the digital assistant for your watch. No matter if you are away from your phone, the built-in cellular lets you do all these on your watch without any problems.
Intelligent Fall Detection Technique
The Apple Watch 4 comes with the new intelligent fall detection technique. It utilizes the new accelerometer and gyroscope to detect the fall. Thus, whenever such incidents of fall happen, you will receive a hard fall alert in this watch. Afterward, you can instantly make a call for emergency services with this smartwatch. Otherwise, you can dismiss the alert when it pops up on the watch. However, if you do not respond within 60 seconds, the watch will place the call automatically. So if you don't need emergency services, then dismiss the alert immediately as it appears.
Multiple Apps That Make Your Health The First Priority
With a lot of helpful apps for your health, the Apple Watch Series 4 provides full support to use it with ease. However, you can reduce the stress by using apps like Breathe that help to improve your health. These apps keep you focused by driving you into a sequence of breaths in order to keep you relax. If you want to remain in healthy routines, then these apps can help you a lot. They remind you when you have to start and stop in your health tasks. These smart health apps can even manage such conditions where your body needs more water or more sleep. In order to manage diabetes, there is an app available in this smartwatch. With all these iOS-based apps, this watch proves it to be the best Apple smartwatch in the market.
Whatsoever, when it comes to purchasing the best Apple smartwatch, then you need to know everything. The Apple Watch Series 4 has some pros and cons. Thus, go through the section below in order to know them and then decide if you want to buy it.
Pros
The battery life of the watch is great as compared to the others.
The Build quality of the watch is top in class.
Larger display than its predecessors.
Integrated with the intelligent fall technique that detects the fall and call for emergency services within 60 seconds.
The light-weight design makes it more comfortable to use.
Cons
ECG feature is not available with this smartwatch.
The price of the watch is quite higher than the others.
If you are searching for the best smartwatch in the market, then the Apple Watch Series 4 is the right choice for you. In this smartwatch, you will find several integrating features that would amaze you. If you need to stay as healthy as possible, then it is going to help you a lot.
Related Post: