Clear Documents and Data from iPhone
Today we are going to discuss about how to clear documents and data from iPhone. Though iPhone is known for its huge capacity of storage that it provides to its users, yet after a point in time the storage falls short. With continuous and everyday use of the phone to access almost everything from our smartphones, it is quite natural that lot of unwanted data gets stored in our phone – directly or indirectly. For instance, you had a travel planned and you added the tickets in your iPhone wallet and that exists in your phone even after 2 months of your travel completion. Isn't it just a waste of storage?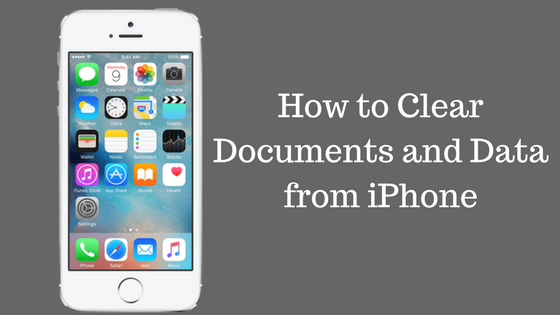 What is Documents and Data on iPhone?
Well, there is lot of 'other' documents and data that can get stored on an iPhone. This other data includes all viewed and downloaded documents and data, Safari bookmarks, calendar entries, uncleared reminders and text message/i-message attachments.
Just recently on Monday, with the launch of iOS 10.3, Apple has changed the basic file system of every iPhone and iPad. This has changed the way the phone/iCloud stores documents and data in iPhone. Now the way to find it and the way to delete documents and data from iPhone may also be different in the new update.
They have started using Flash SSD storage which features encryption of the data and documents and the file system has been improvised to a great extent.
How to delete documents and data from iPhone?
If you are wondering how to clear documents and data from iPhone, then here are the simple steps that will help you to do so –
Go to Settings
Once in settings, select the option of 'iCloud'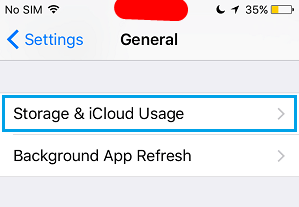 Under the multiple options in iCloud, tap on Storage
When you click on it, you will be able to see an option of 'Manage Storage' – select that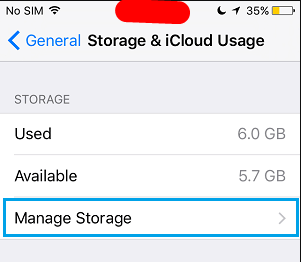 You will observe that when you click on Manage storage you will get clear bifurcation of how much space your documents and data is occupying in the iCloud, and how much is getting stored in the internal memory of the phone. You will also be able to view all the documents and data and the amount of space they are occupying. Also read : Bypass iCloud Activation lock.
In the same window, you will be able to view your backup phones (that you have selected) and the total space available in your iCloud with the present documents and data available in your phone.
To be able to clear documents and data from iPhone,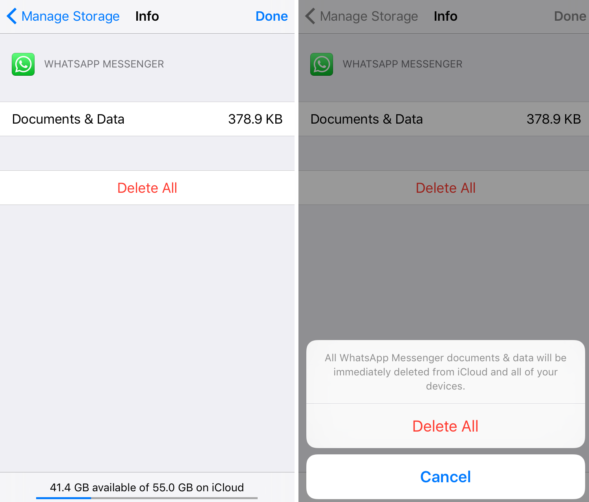 Tap on each individual app that you wish to clear/delete
When you click on the app, you will get app info and on the same page you will be able to see 'Edit' on the top right corner
Click on Edit
When you click on Edit, you will see that 'Delete All' option will appear. If you wish to delete that particular app, just select Delete All
When you do so, a pop up will appear that says – 'All ____ documents & data will be immediately deleted from iCloud and all your devices' and you will have two options – either to select delete all or cancel the activity
If you choose delete all, you will see that the app is removed from your phone and the storage space also clears up.
If you click on cancel, everything will go back to as it was
To clear out documents and data received from old emails and their attachments,
Go to Settings
Select Mail, contacts and calendar
Click on the email Account
Select the option of delete account and confirm the deletion. By doing so, you will be clearing out all the documents, data and cache related to this account.
You can then add back the same email account by clicking on the 'add new' option
The best way to manage your music and photos is to connect your phone to your laptop and then access iTunes or simply login in to your iCloud through your desktop. You will get hands on access to your photos, music and contacts. It is much simpler to delete these things from the desktop than to access it from your phone. While doing all this, ensure that you keep maximum of your iCloud storage free as that is the place where the backup runs and gets stored. So, if you do not want run out of memory for backup, iCloud is the thing that will help.
Other Useful Article
How to Fix An iPhone Stuck on Apple Logo?
How to set up Two Step Verification for Your Apple ID?