iPhone screen mirroring app is mainly used to watch iPhone device screen on TV. Whether you are using iPhone 6, iPhone 7 or any other iDevice, you can enjoy iPhone screen on your smart TV.
iPhone and iPad are most advance technology device developed by Apple Inc. with exiting features and hundreds of different apps and games to make your play simple. We are using iPhone to play the game, watching a movie and other official work on small screen but have you ever think that how entertaining it is if we can watch iPhone screen on TV and can enjoy the same things on TV with screen mirroring iPhone app. We have shared the post like iPhone running app etc and our reader love it and give us the 5-star rating. Recently we got mail from a reader that do you know how to connect the iPhone or iPad to TV wirelessly? We find useful iPhone screen mirroring app and going to discuss that in this article.
How to Mirror the iPhone or iPad on Your TV?
This is interesting to mirroring iPhone screen on smart TV like Samsung, Sony Bravia, Mac, and PC. This is a very simple process to screen mirroring iPhone 6, iPhone 7 etc and iPad device. In another word, we can say that you can connect iPhone screen to bigger screen in order to enjoy the show on big screen.
Screen mirroring iPhone app come in handy when you wish to play the game, watch movie or application which doesn't set on your iDevice screen. You just need to connect your iPhone by using screen mirroring app with your smart TV from some distance and can stream iPhone or iPad device screen on Television.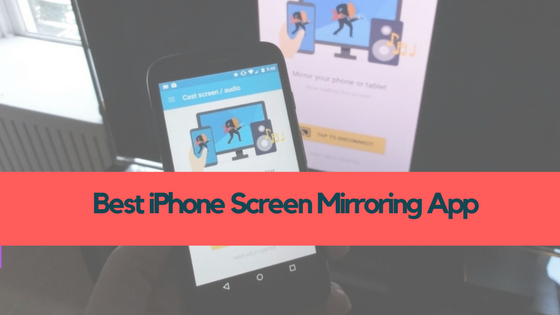 Top iPhone Screen Mirroring App to Watch iPhone on TV
Reflector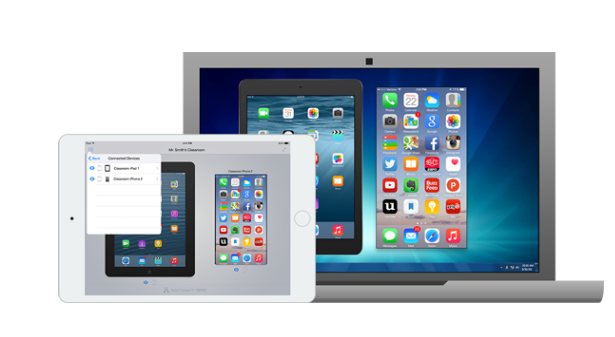 Reflector best screen mirroring app for iPhone/iPad iOS device which let you stream movie, games etc on Mac, PC, and TV easily. The app has simple but attractive user interface and gives you access to stream iOS device screen on the large screen. The feature we like about this app is its screen your iPhone without wire and record screen.
iOS Screen Recorder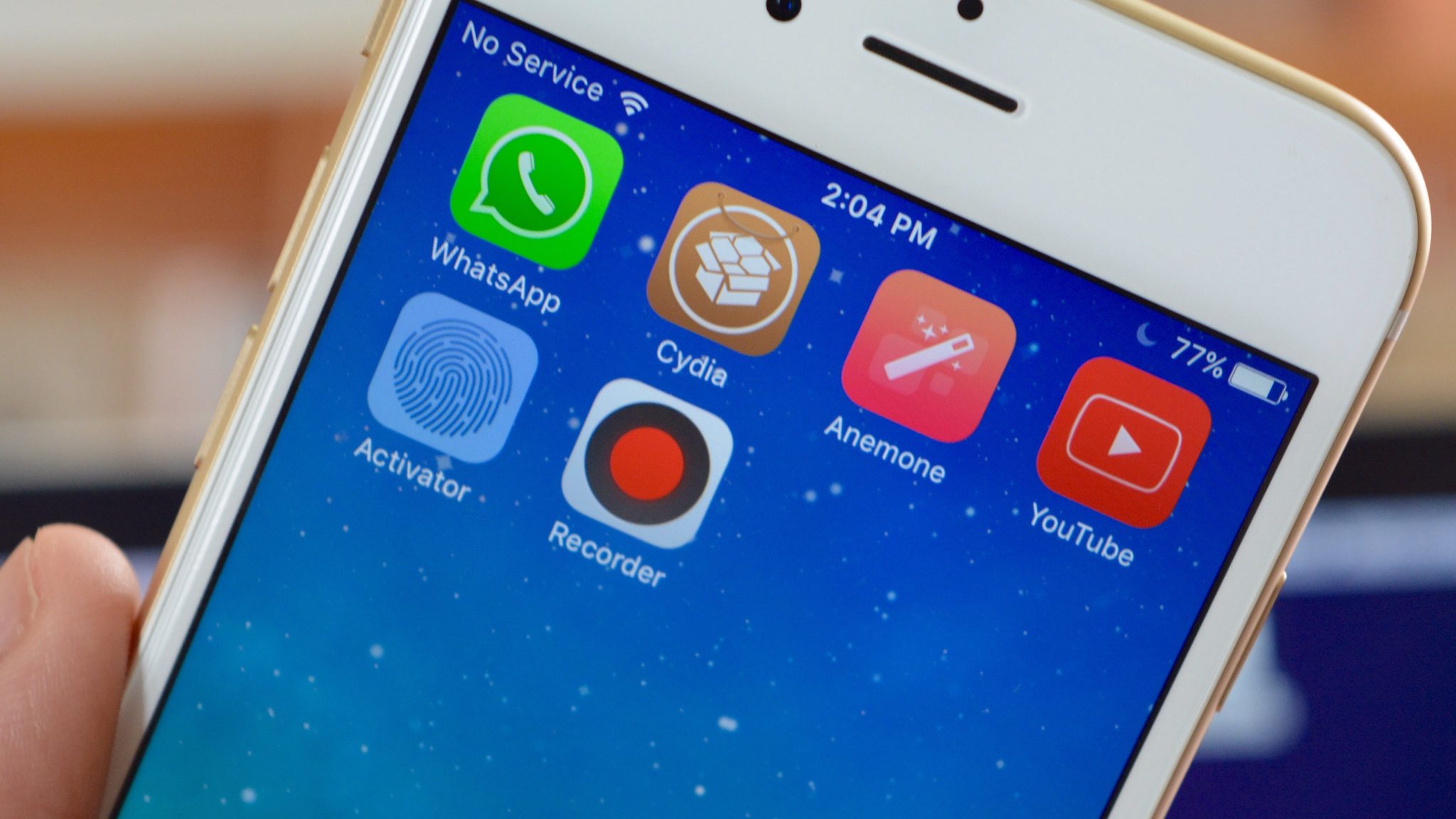 iOS Screen Recorder is another best iPad, iPod and iPhone screen mirroring app. The app enables you to record the screen of your device and also you can connect your device wirelessly with TV, Mac, and PC and can record the game, videos etc. This is very easy to use and you can mirror your device and also can record in just a few steps. If you want to try this app, it provides free testing and to buy this app go to the below link.
iPhone/iPad Recorder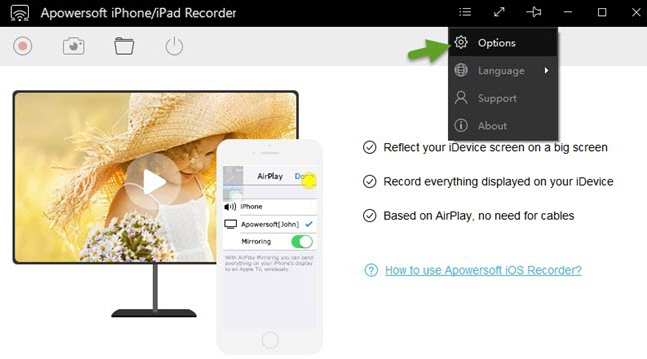 iPhone/iPad Recorder is free screen mirroring and recording app which is design and developed by Apowersoft. With this app, you not only mirror screen of your iPhone and iPad device but also you can record screen too. You don't need any Java Applet for using it except a launcher to install it. iPhone/iPad Recorder has many exiting features like you can mirror your device with computer and much more. This app is developed for Android and iPhone both device and this free app available on its official website which we mention below.
DisplayOut
DisplayOut is iPhone screen mirroring app which is based on Cydia. The app only available for jailbroken iOS device. Like another app you can mirror your iPhone, iPad and iPod device with Mac, PC, and TV but you need Airplay. Airplay let you connect your device with another device. You have to search extension and connect to Airplay with connects to Apple TV.
Mirroring360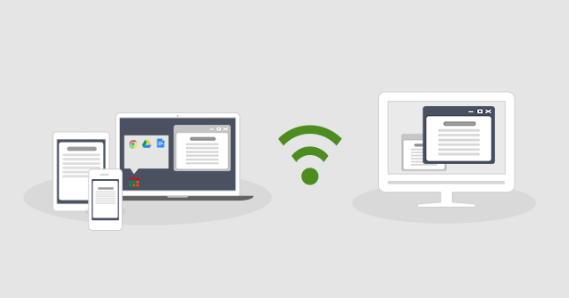 Mirroring360 app one of the best screen mirroring application that enables you to record your iOS device. You can also mirror and sharing to any other PC and big screen device. You can share the screen of your iPhone, iPad device by using any cable to computer and projector. The app has many interesting features for soft mirroring. You can use this application home, office, school, college and anyone can use this awesome software. This is the best alternative to iOS Screen Recorder. With this app, you can mirror watch movies or play games, share presentations, share and record class lectures and much more. The app offer 7-day free trial which has limited features, to enjoy full feature you can buy from official website www.mirroring360.com
Chromecast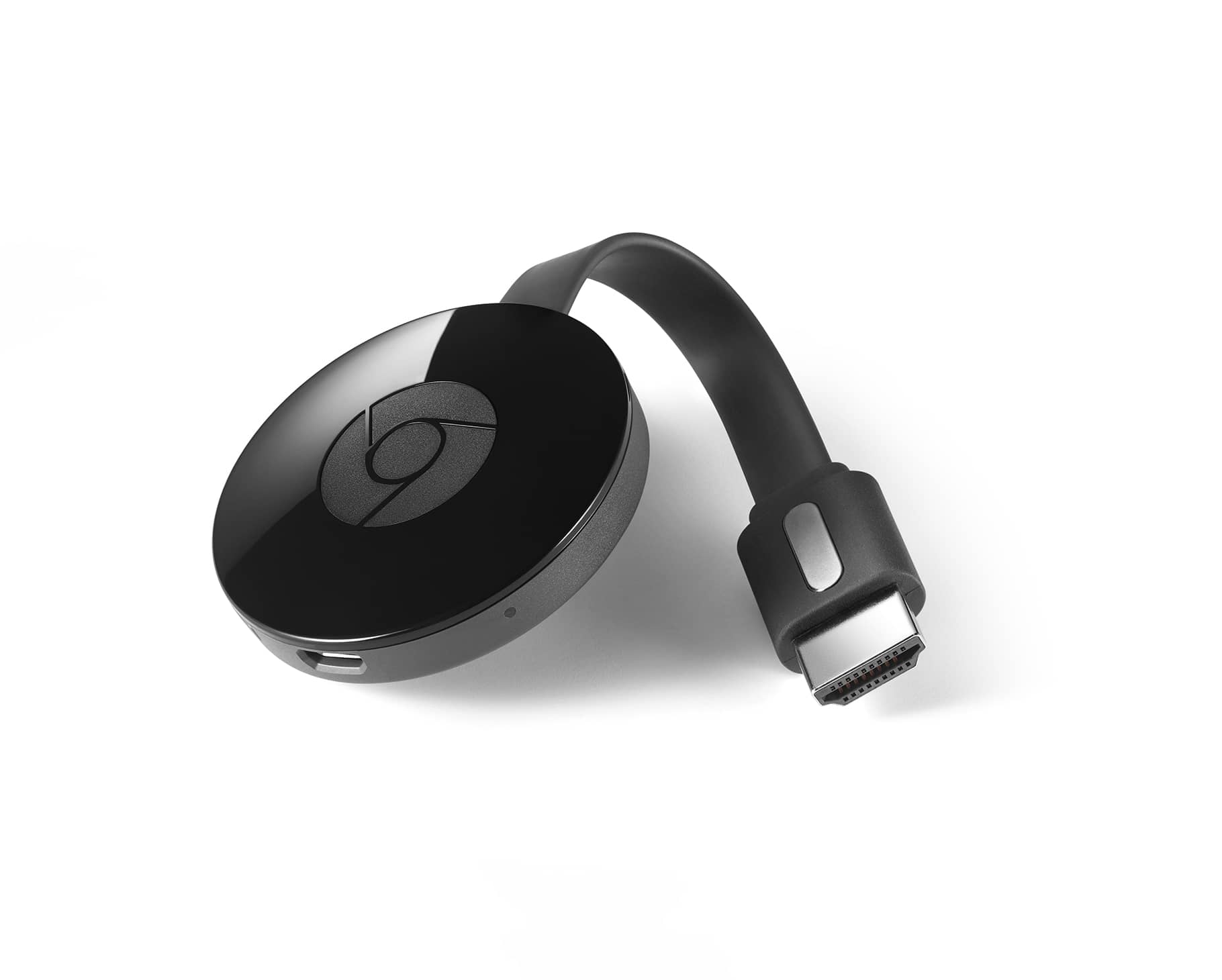 Chromecas is Google's own casting technology which is used for mirror iPhone and iPad device wirelessly with TV but the app works little different than above mention iPhone screen mirroring apps. Google launch Chromecast in against of Apple TV which is available at $69 that allows you connect your iOS device and enjoy large screen. Apple restricts their technology to give first priority to their own product. So it is not possible to mirror whole the screen by using Chromecast. Not all iOS app has limits here is some list of supported Chromecast apps by Wikipedia.
AirServer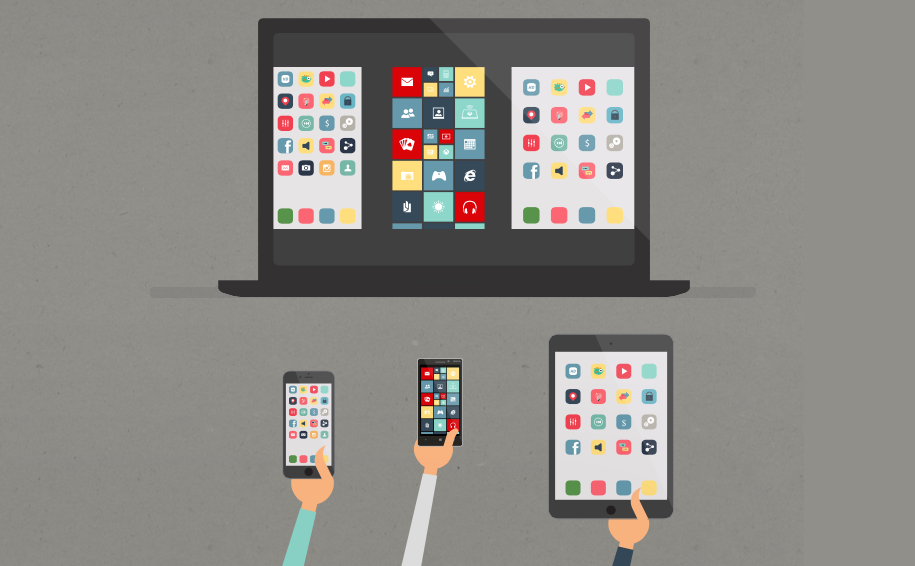 AirServer is screen mirroring iPhone app which let you connect your iPhone/iPad device with PC in simple steps. To mirror your iOS device with PC or TV, you have to connect both devices in the same network. AirServer has some ultimate feature that feels you proud while using it. The app is designed and developed for the multi purpose. You can use this app for business, education, entertainment etc and it's completable with Windows, Mac, Chromebook, Android, and other devices.
Here is top 7 iPhone screen mirroring app. Hope you enjoy the post. Let us know which iPhone screen mirroring app you are using in the comment and also rate this article with 5 stars.
Related Links