In the whole day, we eating many foods which we love. There is some food on which lots calories and running is best to exercise to keep your burn extra calories. So are you planning to start running and make your body fit? If yes than best running apps for iPhone and apple watch can help you in this battle. With this iPhone runner apps, you can easily track your speed and distance when you are doing running, hiking, jogging. This iPhone and Apple Watch runner app work like fitness coach.
Sometimes you don't know how far you were gone, how fast you are running. So, you can personalize your goal as your need to get the best result with this best iOS running apps.
These running apps for iPhone and Apple Watch can help to burn your body fat and also this work as running tracker just like a running trainer. Yes, you can runners training apps.
Regular running can increase your body stamina, life and also keep you stay out from diseases. Regular running can help your heart and lungs and for this, there are a number of apps which is specially designed for runners.
From high-end, adventurous gamified versions and advanced training apps to fun-filled, these apps promise to make your runs more enjoyable, predictable and immersive than ever.
Also Read: Apple iOS Emulator for Windows
So lets check out the list of free and best running apps for iPhone and Apple Watch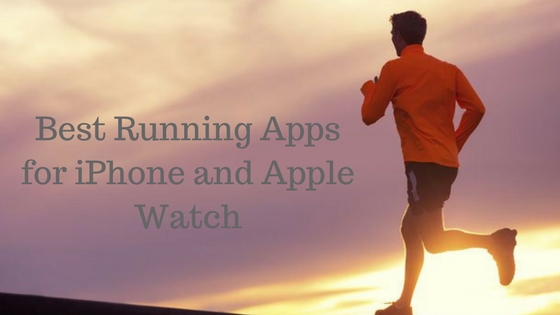 Best Running Apps for iPhone and Apple Watch
#1. RunGo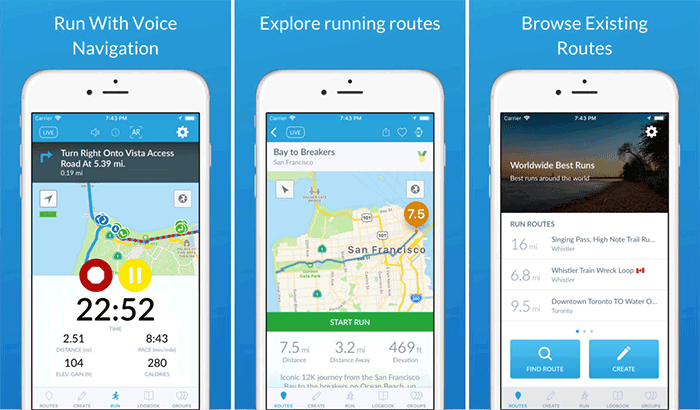 This is first best running app for iPhone and Apple Watch in 2017 list. With listening music and tracking your fitness you can enjoy the greater running experience. If you someone is in the city, they can find right route with RunGo running app. You don't need to check map constantly while running. RunGo has the advanced feature like audio map. This app guide you turn by turn voice so that you can more focus on your running.
If you are adventurous runner then this is best app for you. With tracking statics, RunGo provides real-time voice navigation and tell you which route is best for you in your near by area, so that you not to worry about wrong turn and lost your place. You can download your favorite run map and access it offline. This is best app for people who are traveling various cities and want to be safe and healthy. Login in RunGo is optional that means just download apps and start running.
Note: RunGo support to limited cities like San Francisco, Vancouver, LA, UK, Boston, Chicago, New York, London and Sydney, Australia.
[appbox appstore id712628644]
#2. Map My Run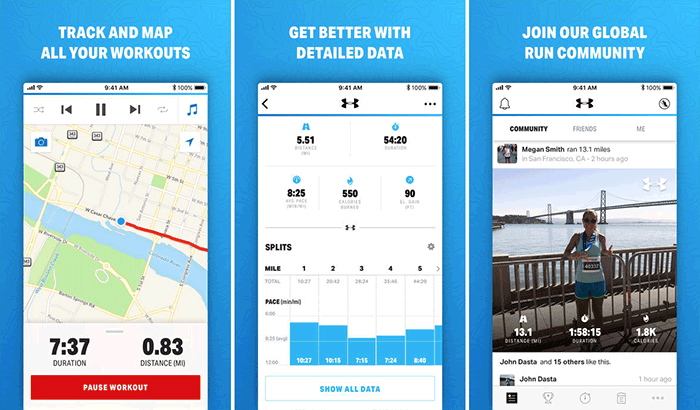 Map My Run is another best running iOS app. Its has more than 30 million members and also can track 600+ sports activities. You can track your route, distance, speed, elevation, calories and other fitness variables with its inbuilt iPhone sensor. This app also allows you to sync your fitness data with fitness apps and devices like Apple Watch, Fitbit and more.
You can select your sports from over 600+ sports activities. The route feature can help you to find the nearby place for your run.
If you are interested in multi-fitness activities then MapMyRun is best for you. This app can track your workouts and also connect you with other athletic people.
[appbox appstore id291890420]
Also Read : Download HD Wallpapers for Android (1920x1080p)
#3. Runkeeper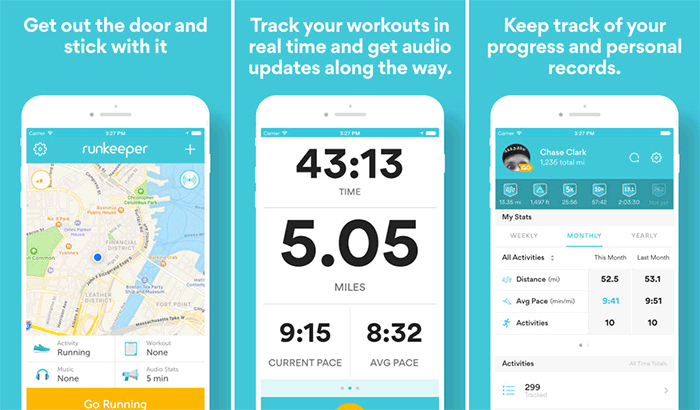 Over 50+ million downloads, Runkeeper become one of the best and popular runners app.Its superior GPS tracker able to track your workout like routes, calories burned, distances, elevation, and progress over time perfectly.
Runkeeper provides preset training plans which help you to take your running next level. Its voice feedback feature tells you how you are progressing without looking to your phone.
Runkeeper you to play your favorite music from your iTunes library or Spotify and matches the rhythm of the songs with your run so that you don't need to skip the tracks.
[appbox appstore id300235330]
Also Read: SB Game Hacker APK Download For Android Free (No Root)
#4. PUMATRAC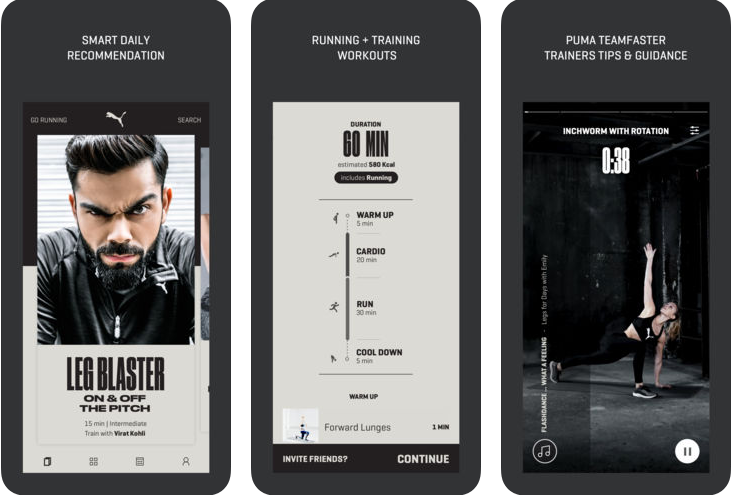 PumaTrac is one of the simplest and the perfectly designed running app. Its user-friendly interface and easy to use features makes your run tracking task or optimizing your skill more appropriate.
This app track more than 30+ activities like cycling, walking etc, also this app automatically sync with your iTunes library or Spotify library so you don't need to switch your apps. Its inbuilt social newsfeed feature connects you with other runners nearby you and you can be a part of the local running community.
[appbox appstore id698298978]
#5. Runtastic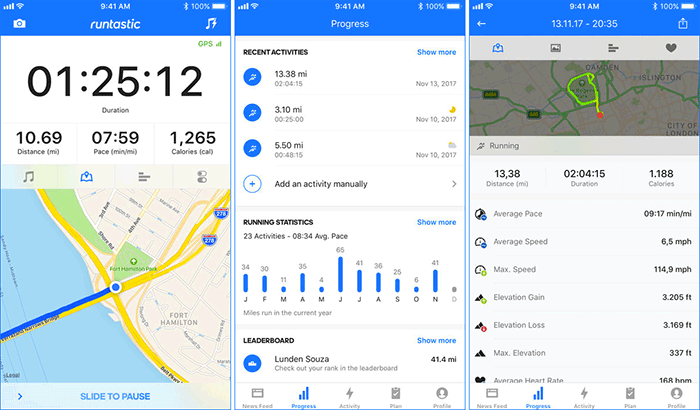 Runtastic is in top runner app for a long time. It has inbuilt GPS that provide you accurate data about your running activity and sync this data with Apple Health, Apple Watch, and MyFitnesspal. This app comes with a built-in audio coach that guide you about your workout.
Runtastic can track various fitness activities like jogging, skiing, biking etc. With this app, you can set your plan for the whole year and if you are competitive you can check in on leaderboards, also you can create your own new routes. It has a powersong feature that makes running joyfully.
[appbox appstore id336599882]
#6. RUNNING for weight loss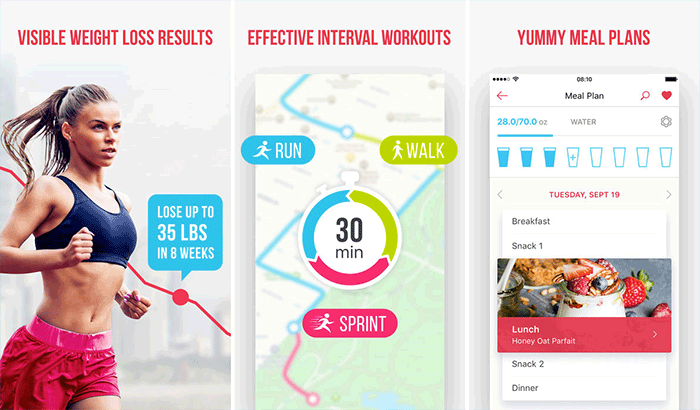 Are you searching for an app that helps you in fast lose weight? Running for weight loss iOS app is a right choice for you. This app is designed and developed as per your requirement. It provides well-personalized diet plan that helps you to achieve your weight loss goal.
With this app, you can select your goal depending on your level or convenience that can give you best result for you – be it losing 10 kilos in twelve weeks or preparing to run a 5K marathon in two months. This comes with the inbuilt audio coach that guide you during your running and keeps you motivated to do more. Running for weight loss has a lot of workout music to keep you pumped up during your hard workout.
[appbox appstore id636240052]
Also Read: Android Emulator for Windows
#7. Strava Running and Cycling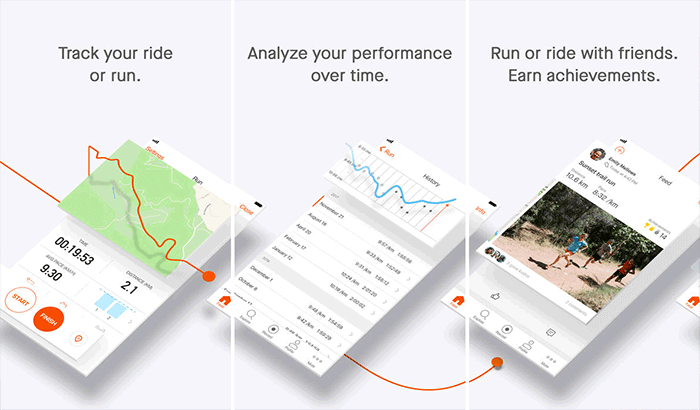 Strava is professional running app for those who like to compete with other, like to take challenges and make personal records. With powerful goal tracking features, you can set time, power, distance or goal, and can track your improvement. Strava gives you raking according to your performance so that you can compare your weekly and monthly performance from the leaderboard.
Strava keeps your all uploaded data public. You can check the profile of runner across the world and can check their activity. If you are a professional runner and looking for an app that helps you compete and connect with the best athletes from the world then you would love Strava.
[appbox appstore id426826309]
#8. iSmoothRun Pro
iSmoothRun Pro is perfect iPhone running app to become an excellent runner. It has GPS and pedometer that track your every single step. The metronome will analyze you cadence and help you get faster. This app automatically stopped when stop running and as you start run app will start tracking. You can export your workout data in the multipule format like CSV, TCX, GPX, KML or PWX.
[appbox appstore id410965399]
#9. Nike+ Run Club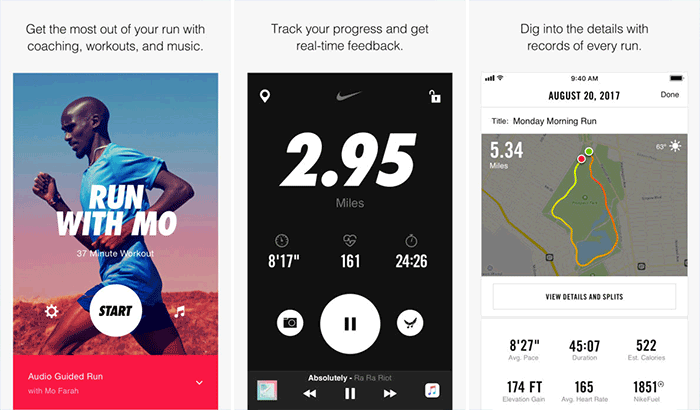 If you are runner and love your daily workout than Nike+ Run Club app is best for you. This mainly developed for a top class runner. It keeps you at pace with what seek to finish. This app records every detail of your run with GPS.
You can check your run rank on leaderboards and compare with your friends and other runners. Music system inspires you for a run in high spirit. Get inspired by great runners like Mo Farah and Kevin Hart and continue to break your own records.
[appbox appstore id387771637]
#10. PEAR Personal Coach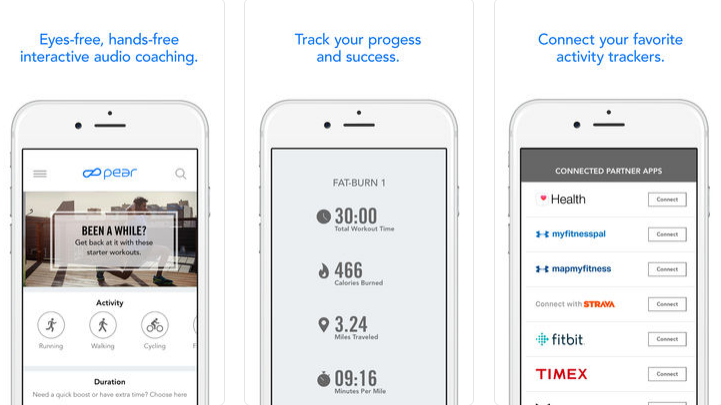 The PEAR Personal Coach running app is perfect for people who are very much worried about their fitness goals. It provides multiple interactive audio workouts from expert coaches like Dallas Cowboys, Olympian Deena Kastor, Jay Johnson and many other fitness professionals for all fitness workout.
This app is free for first 30 days and after that, you can get a monthly and yearly membership. With this iOS running app you can track your calories, pace, mileage and also your yoga and HIIT sessions.
[appbox appstore id563723189]
#11. 5K Runner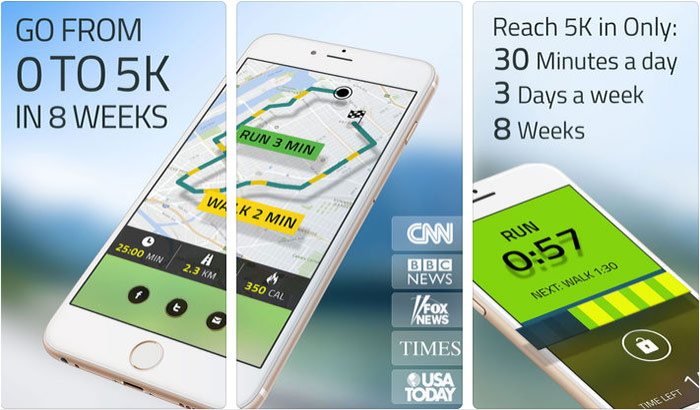 Do you want to be fit and want to make your self and want to have powerful but simple running app for iPhone? Start your daily workout with 5K Runner app. The can help you to get fit. This runner app offers a program of 8 weeks which helps you to be more active. There is limitation like you can't run more than 30 minutes only for three times in a week for two months and that's enough to lose your weight.The voice coach of 5K Runner who monitors your workout. The music player makes your run musical.
#12. Endomondo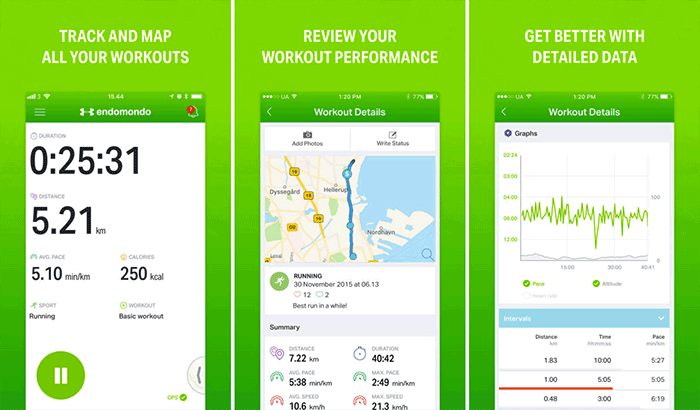 Endomondo is one of the top runner app and also this is personal training app. This helps you to track your all activity easily. You can check your running speed, time and other important data of your workout.
Endomondo can track 40+ sports activity. The audio feedback features give you instruction and how can you improve it, also a good area where you can do better. If you want good and accepted result by setting up time, distance or calorie goal. You can download it free of cost on your device.
[appbox appstore id333210180]
Hope this best running tracker apps will help you to become fit and fine. Let us know which running apps for iPhone you are using to make your body? Let us know in a comment.