Like other businesses, online marketing has its language and terms. Some of them are SEO, CPC, A/B testing, PPC, DO FOLLOW, NO FOLLOW, SERP, and hundreds of others. Without knowing these terms, you can't understand what does it says.
It might be confusing and frustrating for new people as people in the same field use only abbreviations. It may sometimes lead to miscommunication due to differences in alphabetical orders with the same alphabets like CPC & PPC.
To help you in this, we have listed all standard online marketing terms starting from content text to advertising. But before we jump to the terms in infographics, let me introduced you to some basic terms where these abbreviations are used.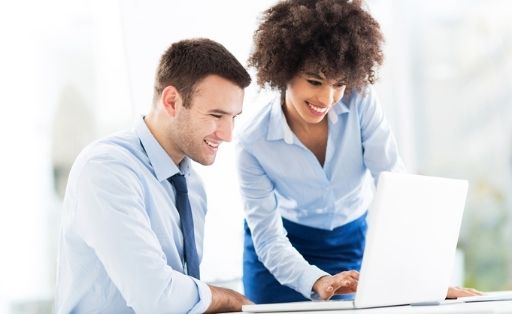 Search engine marketing (SEM)
It is a digital marketing strategy used to increase your online presence in search engine results. It is also known as a paid search or pay per click (PPC).
Terms used in SEM are anchor text, backlink, SEO, deep linking, keyword stuffing, long tag keywords, short tail keywords, do follow, no follow, meta tag, page rank, organic result, and search engine result page.
Website and lead generation:
Website and lead generation means to target the customer with similar interest for your service or product to sell it. It includes collecting various information like contact details which is also known as the lead.
Website and lead generation terms are Alexa rank, bounce rate, landing page, responsive web design, content management system, split testing, below the fold, call-to-action, conversation rate optimization, and click heat map.
Content marketing:
Content marketing creates and shares content, videos, blogs, and other social media posts to promote a brand, service, or product to people with similar interests.
Content marketing terms Top, middle, and bottom-funnel, newsjacking, marketing funnel, evergreen content, content curation, brand storytelling, crowdsourced content, native advertising, listicle, and thought leaders.
Advertising:
Advertising is a marketing trick that involves paying for space. It promotes a product, cause, or service. The promotion is known as advertisement or ads. Advertising aims to reach people most likely to be willing to pay for a company's products or services and entice them to buy.
Advertising terms are cost per click, pay per click, click fraud, cost per impression, click-through rate, and search engine marketing.
Social media marketing:
Social media marketing (SMM) uses various social media platforms to connect with the audience worldwide. It builds your brand, drives organic traffic to your website, and increases sales.
Terms using in social media marketing are boost, promote, meme, cross channel, sharable, and vanity metric.
Email marketing:
In email marketing, a commercial message is sent to a group of people using email. In this, the email is sent to the potential customer, which is known as email marketing. Through email, one can send business requests, product portfolios, advertisements, donations, and others.
Terms using in email marketing are opt-in, opt-out, list building, marketing automation, and autoresponder.
These are significant services provided by online marketing companies and now check all the terms related to online marketing in the infographic brought to you by Wrike scheduling project management software.