SEO Link Building
While some may think that link building is a thing of the past but the truth is this strategy is still a necessary factor in building a good website's ranking. Google admits that links are necessary together with great content. It would be unwise to expect to rank without links. So if Google cares about link building then you should too.
Since Google changed the way we care about SEO because of its infamous Google Penguin, it is also important to look at these link building methods to help your website's authority and get more SEO value.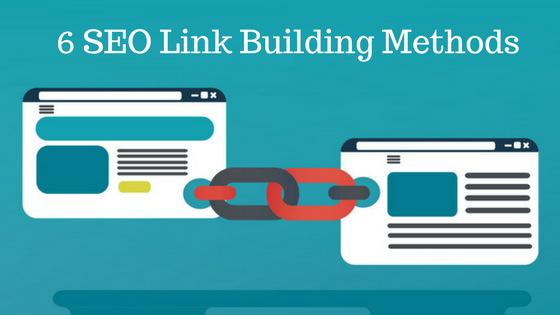 1. Ask for backlinks
Not so long ago, backlinks were the major driving force for a webpage ranking. However, the abused made with backlinking also made Google change its strategies. These days, you can ask other sites or blogs for a backlink but be careful about the sites or blogs you want to do backlinking with and just consider websites that are relevant to your site or else this can do more harm than good.
2. Guest posting
Find places where you can write for other sites that are also and still relevant to your niche. In most cases, the website where you will do guest posting will allow you to have a link back to your site.
When creating a post on another site though, make sure that your article is interesting, well-written and does not focus solely on promoting your products or services. Focus on proving top notch quality, valuable content, with the reader in mind, and do not overstuff your anchor text with commercial keywords.
3. Make Friends.
Don't be afraid to reach out to other sites within your niche. They may also be looking forward to hearing from you. There are plenty of ways to find new friends. You could go to forums, social groups on Facebook and blogs.
Provide these places with relevant comments and interesting posts that can provide added value to their discussion. Actively participate in these communities and you will not only get backlinks but also friends that can also give you further access to the world you are in.
4. To buy or not to buy links
While you can certainly buy links and even build a link farm which could probably help your site. The problem though is that if you are discovered by Google, the links you have bought will not have any impact on your site or the website they are connected with. You may even get penalized by Google if it gets worst.
What you can do is to concentrate your efforts on creating high-quality content and promote natural backlinks. This may take some time but it can yield positive results.
5. Choose trustworthy directories
Don't just place your website to all the directories you find. There are so many online directories these days and most of them do not have real value to users which are why you have to be selective about where you want your website to be listed on.
Find relevant directories and directories that are linked with great websites for a certain industry or a directory that gives useful information to your customers are always a good choice. Relevancy is the key to choosing the right directory.
6. Create a Blog
Make sure your blog content is relevant, well-written and mostly focused on your industry. Also, keep your blog alive and write regularly. All blogs need time to gain authority and yours too. So be patient and in time you will naturally be found and get more customers from your industry says tod from afterfivebydesign.
Make sure that as you create links to your site that you are helping its ranking positively and not ruining it in the process.
Related Post