Sure, email marketing doesn't get as much buzz as social media, but that doesn't mean it doesn't produce results. It delivers the success rates quietly for all marketers yearly, and it's a tactic that never grows old. But how impressive is email marketing, really? Here are some shocking statistics to look into:
An email has a return of investment of up to 122%, higher than any other digital marketing strategy.
It's almost 40x more effective than social media when improving brands and getting new clients.
Email is still the best channel with a combination of was and effectiveness for marketers.
Email marketing continues to be effective ever since it was born, still continuing to evolve. Email marketing still undergoes profound changes that benefit both the sender and receiver. But what can you expect? Here are the seven email marketing trends to watch in 2019!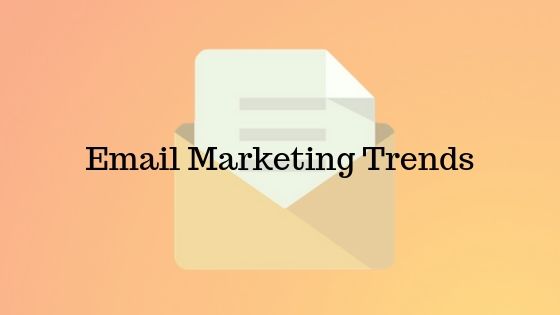 Email Marketing Trends 2019
Whether you're a business owner, a marketer, or in public relations, email is a powerful tool. So check out these seven key email marketing trends for the year:
#1. Design Is Crucial
Email used to be a text-based channel, no design, simply the text message itself. Until now, the message is the primary focus, with headers and images now added. However, as of recent years, many efforts are put into the design as much as what the message conveys.
With tools like Postcards Email Builder providing the platform to design, create, and build beautiful emails from scratch, you can see just how effective visuals are to the email. From icons, button colors, illustrations, people are enticed with what they see, enticing them to read what the email has to offer.
#2. Timing is critical
The average office worker receives over 100 emails per day. They cannot possibly give each and every one of them their full attention. This means that when you are planning out your email marketing campaign, you need some kind of marketing calendar software that will help you know exactly when to send which emails. Once you have a few different campaigns going just imagine how confusing it can get trying to remember when to send which email. Spare yourself this and invest in the appropriate tools.
#3. Focus on Mobile-Friendliness
How come email design has been increasing in focus recently? It's also the same reason why there are now many changes in email marketing: Shifting usage from computers to mobile devices!
Over half of all emails are now opened from mobile devices, and that's expected to grow in the next years. Email is not becoming mobile-first and I recommend that your decisions in design and messages should take mobile-friendliness into consideration.
After all, a mobile user will not want to wait long to allow a desktop-only email to load, nor would they come back to it if they did have the time.
#4. Video and Interactive Content Is In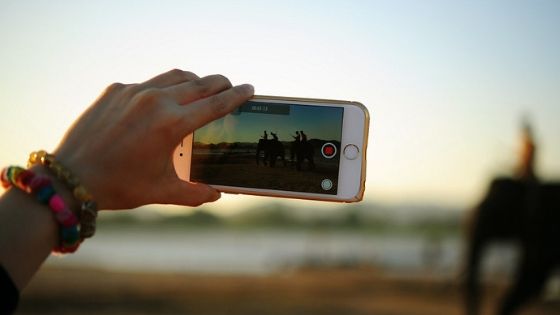 By the end of 2019, experts predict that videos will make up to 80% of Internet traffic. Half of consumer's interviews in a survey say they'd like to see more video content from their marketers, with audiences saying they would stay to complete the message if it were made via video. Because it's now easier to add visual pieces in one's campaign, videos may be relevant in many newsletters. You can create your own video using Youtube intro maker.
This goes the same with interactive content. Marketing platforms begin to add interactive elements like hamburger menus, clickable hotspots, as well as navigational anchor tags. You're able to add other simpler interactive elements, so it's time to experiment with it for boosting engagement!
#5. Personalization and Unique Voice Is a Must
Email personalization seemed so simple and without much change to the message besides changing a name. This was how marketers would individualize emails before, though that isn't enough!
With better data and more marketing platforms, you are now able to create and curate specific content, targeting certain audiences based on their demographics and interests. Through personalization, you're able to boost interest and engagement.
The same results go with unique voices from the brand. With so many competitors coming along, you need to break loose from what others are saying and put a unique twist to the industry that will have your audience remember you. It's time to create your own tone and make it not only different but recognizable in a good way.
#6. Email and Data Privacy Is Crucial
There are now newer laws being implemented in terms of how marketers are able to collect and use data, giving consumers more control over their own personal information. That's when purchasing email lists and the like became very questionable.
This is because consumers are now worried about their safety, as well as how businesses and brands use their data. That's why people will appreciate the reassurance that their data given upon subscribing will not be used for anything but simply sending out informative emails.
#7. Marketers Will Begin Using More Triggered Emails
Triggered emails are the message you deliver only when customers or users have taken specific actions like subscribing or abandoning their shopping carts. These types of emails actually have a higher open rate and click-through rate compared to the usual newsletters sent!
This is because marketers have greater insight with the intent for triggered emails, giving a more relevant message to the recipient. Plus, the target audience is actually less annoyed with triggered messages than newsletters (since it's really dedicated to them).
#7. Artificial Intelligence Changes The Game
Email marketing platforms are becoming more sophisticated today and in the future, all thanks to artificial intelligence! Artificial intelligence helps marketers develop efficient content, from topics, subjects, and the like. They also optimize the send times and its frequency, already predicting what the target audience will do.
And that's just the start of how they function. As AI continues to evolve quickly, there will be a lot more applications marketers can take advantage of to send more relevant and clickable emails.
Wrapping It Up
Email marketing is something that won't die out anytime now, with marketers and consumers using it every day. While it's not as "loud" compared to social media and other digital marketing campaigns, it continues to evolve and bring in the benefits you want. That's why it's crucial to include strategies related to email to accomplish goals!
Hopefully, you found insight in these seven email marketing trends this year. So don't wait any longer and start placing any of these trends into your strategies now.
If you have any questions or want to share your experiences with email marketing, then comment below. Your thoughts are much appreciated!
Related Post: