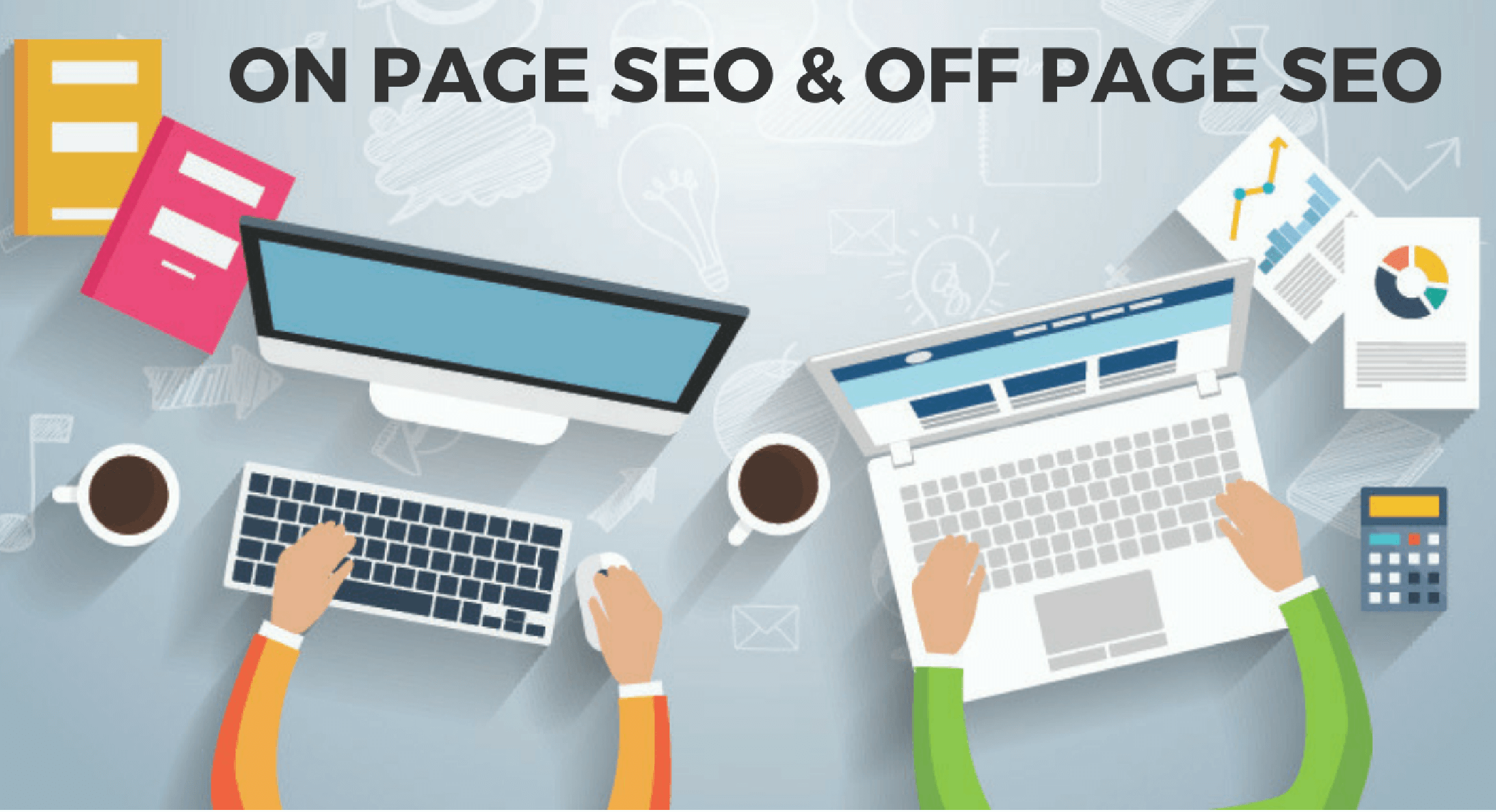 On Page SEO and Off Page SEO Guide
All the bloggers know the term SEO. Right?
SEO means Search Engine Optimization.
SEO is kind of huge sphere where so many terms exist. There are so many types of SEO according to different aspects such as Black hat SEO, White Hat SEO, GreyHat SEO, etc.
But today we're going to talk about main two types of SEO.
1) On Page SEO
2) Off Page SEO
This both type has their own importance and place in the SEO itself. Every successful blogger has been used that. Any blogger can't bypass these things.
If you really want to successful in SEO, you have to learn it properly, and this is the ultimate guide on On Page SEO and Off Page SEO.
So, Now
For Let's start with On Page SEO
What is On Page SEO:
On Page SEO is everything which you do for making your content better by improving page, structure, meta, HTML, etc. You can do that on the web page of your blog.
It is also called front page optimization.
On Page SEO includes,
Title
Meta-Description
Permalink Structure
Keyword Density
Bold, Italic, Underline the keyword
Place Keyword in First and Last 200 words of the article
Outbound linking to authority sites
Inbound Linking
LSI Keywords
Images ALT text
Word Count etc.
You have to follow all above things to write a perfect on page optimized blog post. There are so many WordPress plugins which can make your work easy like SEOpressor and EasyWPSEO. These plugins are paid but worth it.
Still, there is no problem in doing On Page SEO manually. Actually, its better than automated optimization.
Off Page SEO:
Off page, SEO is the technique for improving the position of a blog or website in the search engine or SERPs.
Yes, you can improve your blog ranking by doing proper Off Page SEO.
Doing Off Page SEO means Getting Links to your blog or site.
Also, we can say OffPage SEO mean link profile of any blog or website.
Probably you heard, Doing an Off Page optimization. So that means doing link building. You can create backlinks through so many ways, but you should play in safer zone.
Things which matter in Off Page SEO
Number of Inbound Links
Number of Referring Domains
Link velocity
Anchor text
The most popular ways for getting links are,
Guest Posting (Read Guest Posting Tips )
Profile Creation
Infographic Submission
Video Submission
Blogger Outreach
Forums
Article Directories
Blog Commenting
Web 2.0
You should care about anchor text while creating backlinks. If you're not doing link building and links are coming to your site naturally then there is no worry for you but if you're doing it then your any anchor shouldn't more then 35% to 40%. As I said before, you have to play in safe zone.
You can use Following things for anchor,
Blog name
Blog URL
Author Name
Naked URL of Blog
Click here
Use some post name as an anchor
So, that's the guide about On Page and Off Page SEO. Hope you learned something new from this article and hope you get some good results after applying these things.
Please share this article on your social media and feel free to ask any question via comments below.