Did your Dad grow up in Geek culture, loving gaming and all things tech and nerdy? What is the perfect Christmas gift for him this holiday season? Here are some of the hottest tech gadgets and gifts for your gamer dad this year. Check out this special wish list for that awesome nerdy dad in your life!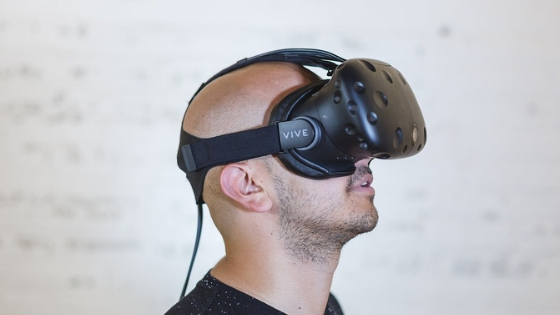 Some Awesome Tech Gadgets to gift Your Gamer Dad
Video Game Consoles
A console might seem like a no-brainer. Of course a new video game console tops the list of gamer dad gifts. There are so many incredible video game consoles to choose from! For the dad who wants "new-gen" entertainment, playing the Playstation Pro 4's full artillery of hundreds of incredible games, easy switch between applications, and intuitive interface makes it the top dog among gaming consoles.
What are some other great console buys? Try the Nintendo Switch, a portable hybrid console that your dad can play anywhere! Play alone or with friends. There are a number of fun titles available, both exclusive and third-party available for the Nintendo Switch. Another option is the Xbox One S, which boasts of a 4K UHD Blu-ray playback at a more affordable price. The SCUF Vantage Wireless controller is the ultimate PS4 gaming controller with extra features like back paddles, additional buttons, and remapping options.
Smartphone Gadgetry
Whether using an Android or an iPhone, your dad will enjoy the endless number of totally cool (and sometimes downright geeky) gadgets available for smartphones today. Gamer apps rock the best of all worlds, their portability a big appeal for busy dads on the run. These gadgets make the smartphone just that much more fun as he plays Ninja Voltage or Super Mario Run.
Your dad will never worry about running out of battery again while he is battling a Big Boss. The Pebble Smartstick is a portably emergency battery for smartphones. It is compatible with Apple products and other popular smartphone devices. The Olloclip for the iPhone has a 10x multiplier macro lens that tops most available camera tech available right now. The BookBook brings back the retro. This handy genuine leather case looks like a book but holds your dad's smartphone and other gadgets safely. The Grippy pad will hold a GPS, smartphone, or other small gadget in place on almost any surface, making gaming super easy and practically hands-free.
Weird Nerdy Giftedness
And finally, there are a number of crazy unique gamer gifts that are perfect for your dad (or nerdy spouse). A favorite is the Electronic Rock Guitar Shirt. Yes, this is a playable electric guitar that you wear on your T-shirt. Plus, turn it up to 11 with the included mini amp. The Oculus Go Virtual Reality Headset is a standalone headset. It has a built-in display and motion tracking included with a longer battery life, letting gamers enjoy hours of fun without interruption. And of course, from NES Console cufflinks to 8 Bit ties, you can dress your gamer dad up in the latest nerd fashion. Finally, the Nintendo Pokémon Go Plus is a wearable little bracelet that lets a gamer "catch" Pokémon with a helpful notification.
Enjoy the holidays this year with your dad. Watch his eyes light up as he plays with his new tech toys. Have a Merry Gamer Christmas!
Related Post: