The modern technology has provided the human beings with control over almost everything in this world. On the other hand, it is also a widely accepted fact that the products that are developed in recent years have to be innovative so that they can retain their appeal in the future. From global health to social justice, there has been a slew of inventions that have the ability to change the way we lead our daily lives. Life is tricky and dealing with the complexities of it is not that easy. However, human beings are smart, and they have invented some cool gadgets to deal overcome various challenges associated with the daily life. We as human beings continue to invent and experiment with advanced technologies to chip away at the difficulty of everyday life. Here is the list of 10 innovative gadgets that would help you to ease your life in a great manner.
Recommended: Best iOS Emulator for PC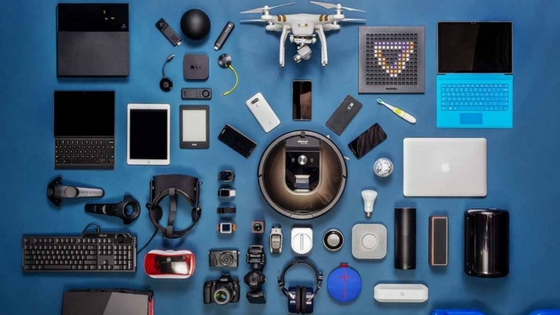 1. Smart Glasses that help blind people see
This pair of smart glasses is also known as eSight 3. It is a pair of electronic glasses with the help of which the vision of a blind person can be greatly improved. Moreover, with the help of these glasses, they can perform their daily activities with utmost ease. This device is usually placed over the eyes of the user just like a headset. It utilizes a camera to transmit images to the dual screens that are placed in front of the eyes. This device also comes with two sensors with the feature of auto-adjusting focus. It operates via a remote, and the user can zoom in or out depending on their needs. If the user has a vision of 20/400, with the help of this device, they can improve their eyesight up to 20/25.
2. The Window Cleaning Robot
The Roomba vacuum cleaner is old news with the introduction of this phenomenal window cleaning robot. On the other side, there is nothing much special about robotic room cleaners as pretty much everyone knows about them. However, with the introduction of Winbot, you may have the urge to try your hand at cleaning your house. In order to achieve that, you have to place Winbot on your windows and hit the play button while it goes about cleaning your room. It is a cool gadget considering the busy lifestyle of the present day professionals.
3. Smartwatches
When it comes down to sport trendy accessories on the wrist, none can compete with the likes of Smartwatches. For those who are still in the dark about the concept of Smartwatches, it is high time that you upgrade your traditional watch by adding applications and notifications on your wrist. Many of these watches are compatible with your Android and iOS smartphones which exudes practicality in every sense. However, always make sure to pick a watch that is compatible with the operating system of your Smartphone.
4. A solar-powered tent designed especially for refugees
It is interesting to note that earlier this year; a group of teenagers in California formed a nonprofit organization to discover a solar-powered tent. It is important to mention here that this tent can fold up into a backpack which can be great for the refugees. Interestingly, they have also received a grant of 10000 US dollars from the MIT to carry forth with this unique initiative.
5. A wheelchair for disabled children
We have all heard about wheelchairs that are operated by batteries. But it is really fascinating to hear about a wheelchair that is powered by air. Morgan's Inspirational Island paired with the University of Pittsburgh to develop this wheelchair named PneuChair. It is a light and air-powered chair that only takes 10 minutes to charge. Don't miss to read Office Chair VS Gaming Chair.
6. Solar powered water delivery cart
In the remotest corners of the world, access to clean and hygienic water is still an elusive affair. By keeping this notion in mind, the Watt-r has been developed. It is that kind of a cart that would help the women and the children to gather water for their families. The cart also possesses the ability to carry up to 20-liter containers of water. With rechargeable solar cells, the cart can negotiate even the roughest of roads.
7. Ice Cubes that can be kept in bottles
If you are one of those individuals who are little fidgety about the temperature of your bottled water, then these bottled ice cubes would come handy. Moreover, these ice cubes would also keep your drink refreshing and cool even when you are on the move. It is also ideal for those who dwell in hot cities.
8. Drone for humanitarian aid
A San-Francisco based engineering lab by the name of Otherlab has come up with a unique idea of designing a drone from cardboard. It is also a fascinating aspect to note that this drone would be used for humanitarian purposes. The lab calls it one of the most advanced industrial paper plane. Moreover, on a surprising note, this paper plane also comprises of a GPS device and other advanced sensors. They also have the ability to drop 2 pounds of humanitarian aid during the time of calamities. This is interesting DJI Phantom 4 Drone.
9. Facebook translation app for the immigrants
A lot of progress has been made by the social media giant Facebook, and it continues to spring surprises time and again. This time, it has invented Tarjimly which is known as a translational bot that establishes the connection between the refugees and the translators. The users of this bot can tap into Facebook messenger in order to avail lifesaving translations on the spot.
10. Fix anything in your home with Sugru
Sugru is a great tool when it comes down to fixing everything in your home. You can use this tool to fix cracks and stick things to the walls. It can also carry out various repairing works depending on the gravity of the problem. It is a great tool with the potential of easing your life. No need to run to and fro for a technician.
From the points as mentioned above, it is quite clear that the gadgets and tools can help someone to live life with utmost ease. The time has come to include them in your daily lifestyle to maximize the productivity of your life.
Related Post: