Responsive web design is a vital aspect of the overall web designing process in today's world, and especially for business websites. Business websites need to retain their customers, and responsive web design will help you in this venture. Responsive web designs can also help in giving your business website other benefits like increasing the SEO of the website and increasing your sales. In this article, you would be able to learn more about the necessity of using a responsive web design on your business website.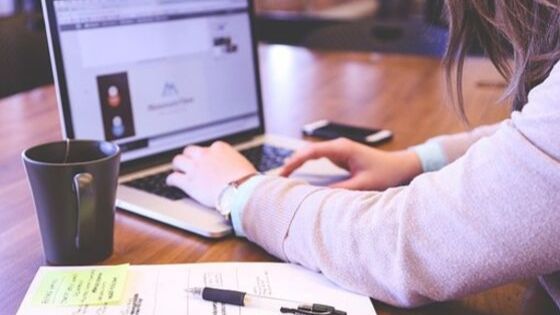 Why is it important to shift to responsive web design?
For business owners, it is important that they can look to implement responsive web design in their business websites as it will help in increasing the adaptability of several elements in the web design to different screen sizes. You need to shift to a responsive web design also for improving your business revenues.
The responsive web designs are quite instrumental also in letting the users and the viewers be able to find what they want without facing any issues easily. There can be several parts of the website that can be difficult to access from smartphones which can reduce the functionality of the overall business website. This means that customers would not be able to easily browse while they are on the go and hence not get thorough access to the business website.
In the case that customers are able to notice that the functionality of your business website is not up to their mark, then they would not be wasting time in shifting to new websites, and that can belong to your competitor too. This means that you cannot keep the customers feeling unhappy as it can make the business suffer and can reduce the SEO level of the website. There are a number of search engines that have openly admitted about their preference for websites that have responsive web designs.
Thus, because of these reasons in spite your website having the correct answers to certain questions that the users are looking for on search engines, people are still not visiting your website, and even if they visit your web pages, they are not staying there for longer periods. This will take a huge hit on your overall organic traffic, and as your traffic starts to get lower, your SEO will also suffer, and your rankings will continue to dwindle. This will greatly hamper your business.
The specific features of responsive web design
Earlier in the mode of operation that most web designers took was in creating specific web pages in a pre-specified manner which was based on the way that the business owner would want the web page to appear when it was viewed on certain specific devices, like a desktop monitor. Desktop monitors, laptop screens, smartphones and tablets all have different resolutions, and as a result of this, the way a particular web page appeared on a particular device was not the same as it did on other devices. Thus, content which can be easily accessed and viewed in one type of device was difficult to access from other devices. But the responsive web designs have changed this.
Today content from responsive web pages is viewed in the same manner through different devices that have different screen resolutions. As a result of this, people can access websites with more convenience from smartphones, tablets, laptops, and so on. As a result of this, the functionality of business websites has also greatly increased since people are no longer required to switch or alternate between different devices in order to access the content.
Responsive web design and accessibility
The responsive web designs will also help your website become more easily accessible to various different users from all across the world who are using different types of devices with different screen sizes and resolutions. It will be giving everyone the same exact user experience. Responsive web designs ensure that the website is available at the most optimum level that is possible. It will not matter what type of device is being used. As a result of this, more users would be able to access the website freely. This will be helpful, especially when they are outside and, on the go, or traveling because your website can still be easily accessed from their smartphones.
The responsive web design will make your web pages become more prompt. Search engine bots will notice this, and your SERP rankings would consequently improve.
Responsive web design and business flexible business layout
When you have a responsive web design, then you can ensure that the business website gets a layout that is more flexible with regards to the graphics elements that are in it. It can help you in creating margins which are well-formatted and can help in positioning all your content properly. This will also help in ensuring that all the space on the web page is aligned correctly. This can help in keeping the photos and texts which you put in your web page get aligned proportionately with the web page.
If you want to hire a professional web designing company in New York or if you want to know more about responsive web designs and their importance, then you need to search for New York design company on the internet and get access to the most reputed professionals of this industry.
Conclusion
It would be absolutely vital that you emphasize more on the web designing aspect of your business website in order to draw more traffic and get more sales. You can try to improve the different elements of the web design which you already have in place. You should try to get a responsive web design. Responsive web design will help you in making the business website become increasingly accessible to various users. It will also help you to boost and increase your business profits when more users start visiting you. Hopefully, the information mentioned in this article will help you.
Related Post: