Systweak Android Cleaner App Review
The best android cleaner app that clean unnecessary file from the phone. Many times it happens that our Android device get hang or work very slow or we get unfortunately Google Play Services has stopped error. But now there are many best cleaning app for Android device available on Google Play Store. We never post reviews blindly. We personally tested this Systweak Android cleaner app and writing review.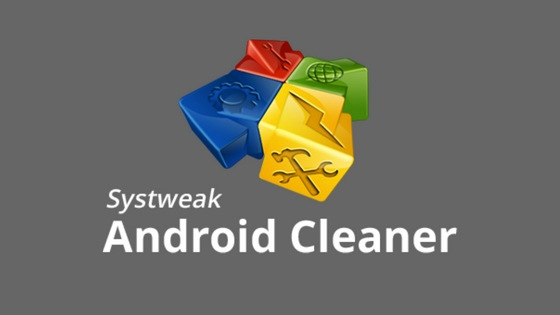 Agree or not, but our smartphones have made us quite tech savvy. They're not just a mere device, in fact, they cater almost half our world. We can do a lot of stuff easily be it clicking pictures, sending emails, texting with our friends, watch videos, listen to our favorite tunes and what not. But doing all this stuff non-stop, at times result in wearing out our device's performance. Prolonged use of devices always impacts its performance.
A lot of unnecessary junk data hogs up the memory which thereby drains our device's performance. Wouldn't it be great if we have a convenient app to take care of all this overhead? Fortunately, one such handy app is Systweak Android Cleaner which cleaning app for Android device.
Let's hear about this best clean master android app unique feature.
Systweak Android Cleaner App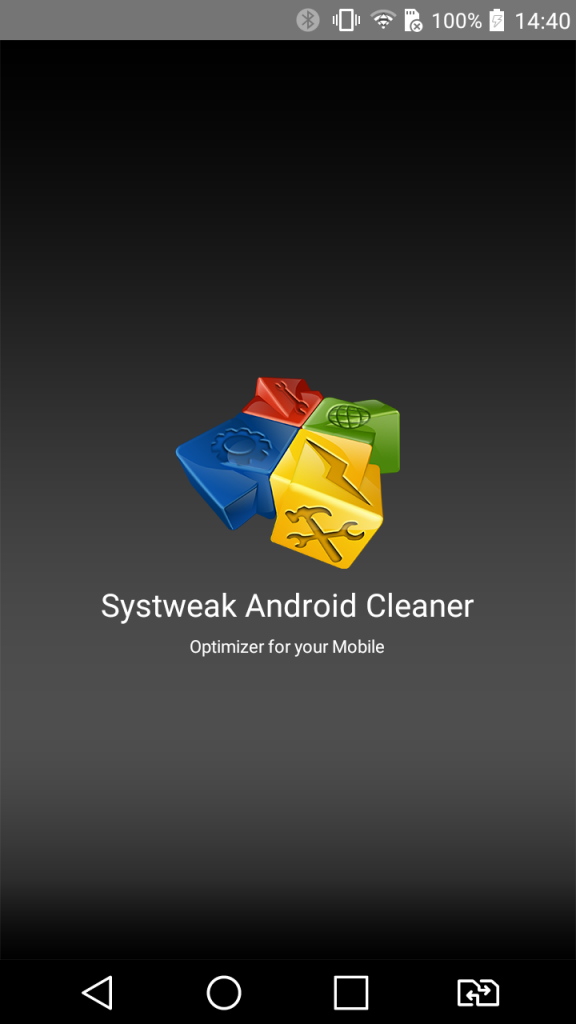 Home Page: Home Page: As soon as you launch the app you will be welcomed with the home page which contains tons of useful features. The RAM Used button works like a phone booster; you can click on it to instantly save up some RAM space for your device.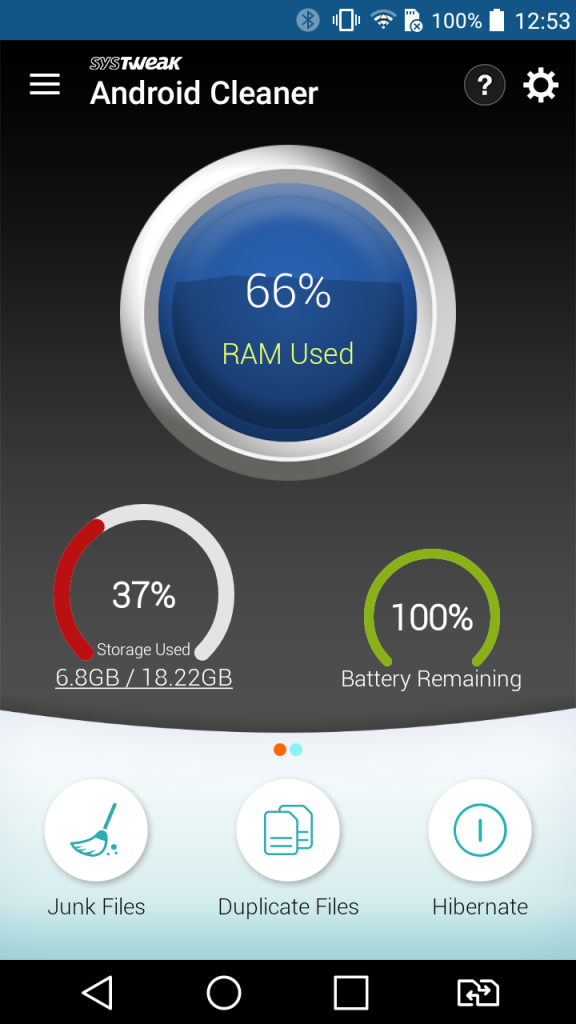 Junk Files: The bottom panel of the home page displays various options and "Junk files" is listed at the first place. It is a great feature to get a hold of all junk files of your device. The files are displayed under different heads like external application cache, temporary files, APK files, and so on.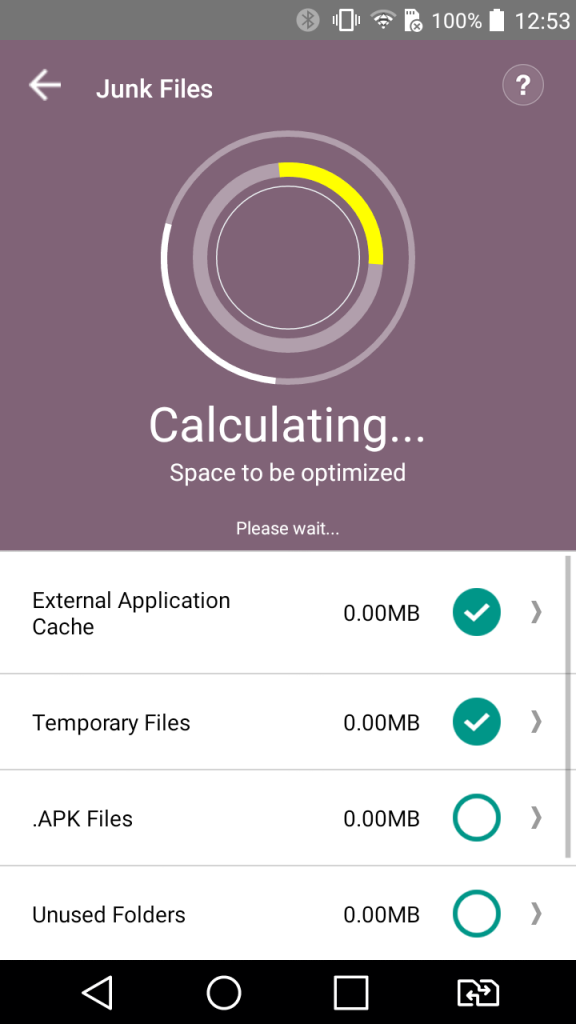 Duplicate Files: This is one useful feature, which you won't find in many Android cleaner apps. Duplicate files occupy a lot of unnecessary storage space of our device. Hence the app is well designed and capable of getting rid of duplicates in a snap. Also check our review for Duplicate file fixer.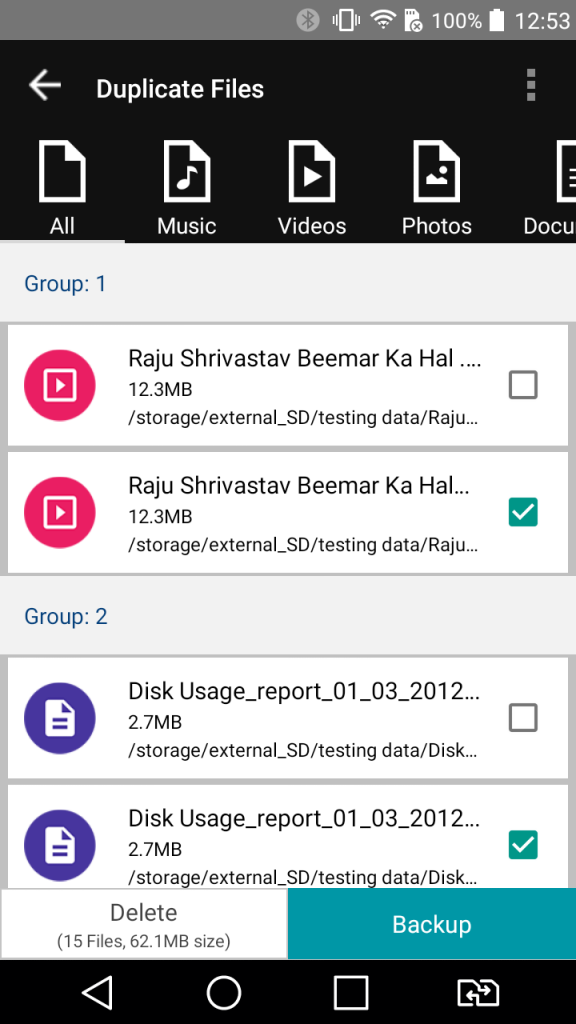 Hibernate: Hibernate is great feature which stops the apps to run in the background and use extra device resources. Although it once requires an "Accessibility Service Permission" before it starts working. Once you agree to the terms the app gets to work and place the mobile applications on hibernate mode.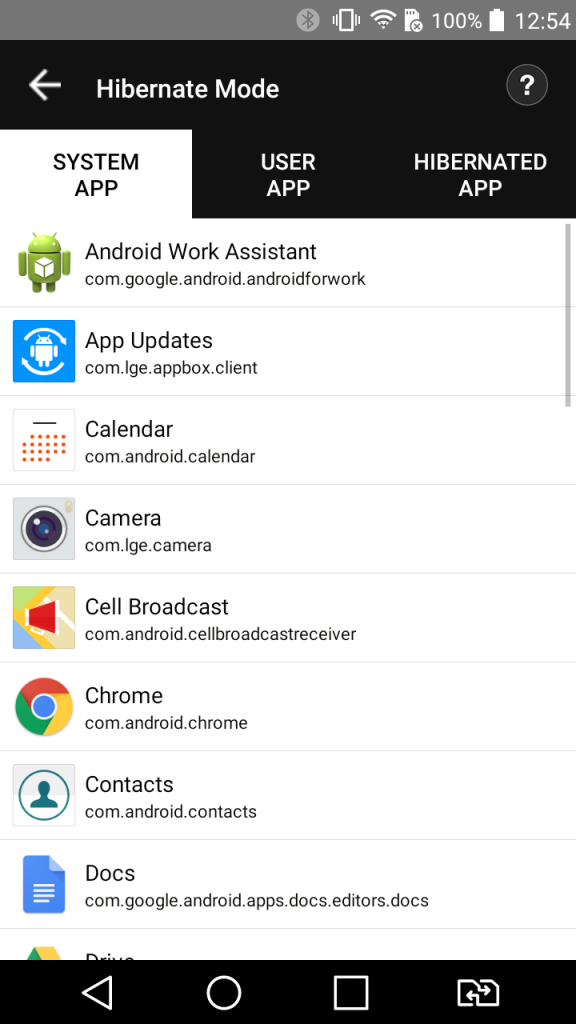 File Explorer: File Explorer displays all the files of your device under various heads like photos, music, videos, media files etc. along with how much space they're occupying.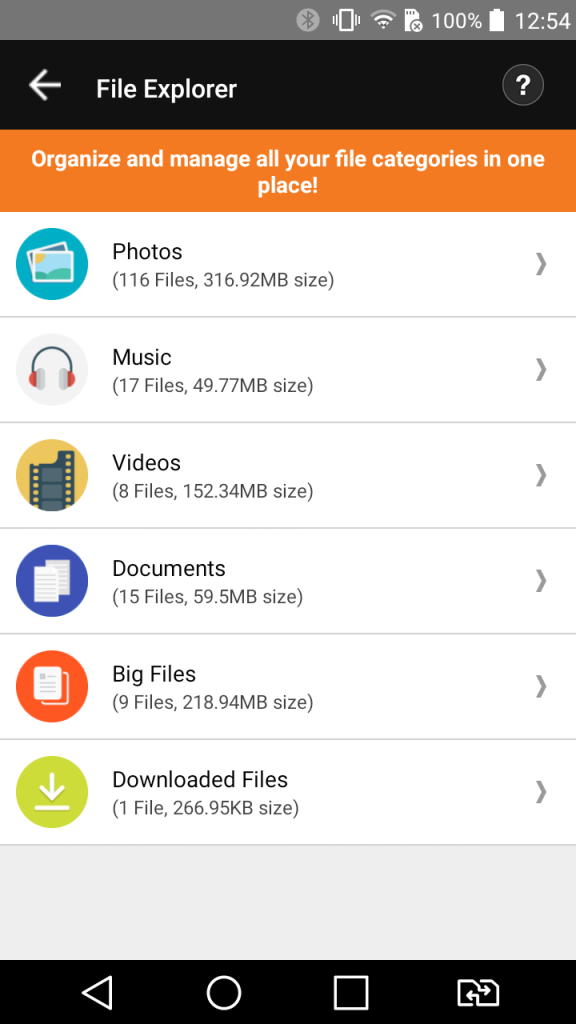 App Manager: App Manager displays all the installed apps of your device along with the amount of space they're occupying. You can either archive these files or simply uninstall them to recover some storage space. The "archive" option is suitable in case you ever want to use the installation file in future.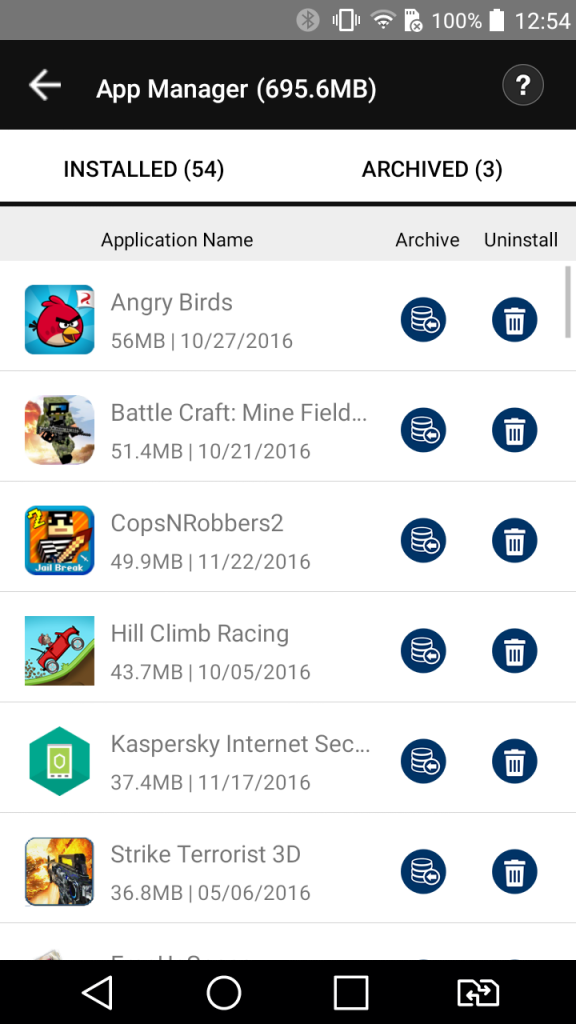 Game Speed Up: The Game Speed up option turns your device into a dedicated gaming platform. It helps you run selected games/apps with better speed by stopping other programs and apps running in the background to clean some RAM.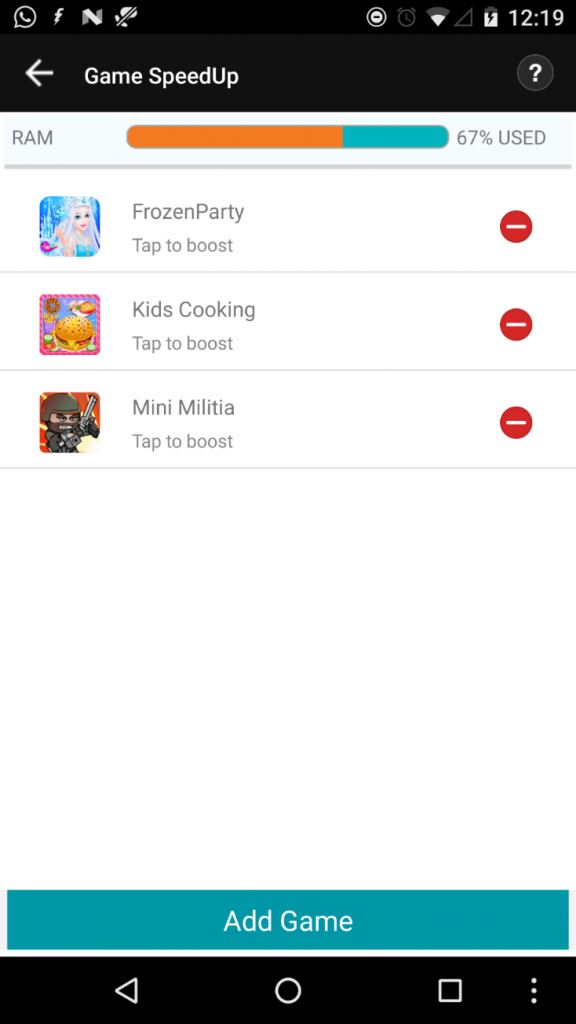 Battery Saver: The battery saver feature displays all the details of the battery like temperature, voltage and the technology used by it. Enabling the TURN BATTERY SAVER ON button immediately stops all the battery draining functions of your device.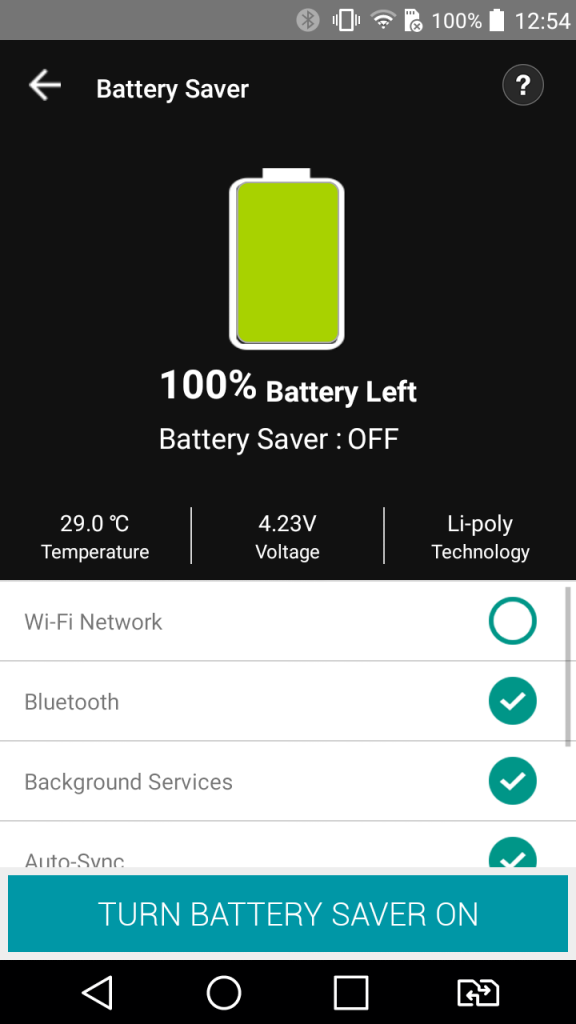 Cloud Backup: The pp not only works as an Android cleaner but it also helps you in creating instant backups of data. Also read about data recovery software.
Wrap Up
the best cleaning app for android 2017 is power packed with tons of useful features which makes it a complete package for your Android smartphone. It helps you clean your device and manage your device resources efficiently to improve its speed and performance.
So, what are you waiting for? Download the best android cleaner app now via Google play store

Strongly Recommended this clean master for Android phone!
Here is the video for this Android cleaner app
Some other Recommended post
Best Free Music Download App for Android
How To Control Android Phone Remotely