Best Data Recovery Software for Mac. A very useful data recovery software to recover lost data, accidently deleted an important file from Mac system. If your hard drive got crashed and you lost your data, don't worry this powerful data recovery software can recover your very important data.
It is well-known fact that Windows system may get corrupted many times and also can be recovered easily. While in the case of Mac, it corrupts in very few cases but recovery from Mac would become a lot of painful compared to Windows.
Data recovery software is very important and useful in all kind of critical conditions. You can recover data from corrupted file instead of replacing it or be giving up.
There are many data recovering software available but make your search easy, here I listed Top 10 Best Data Recovery Software for Mac.
Also read: Best Running Apps for iPhone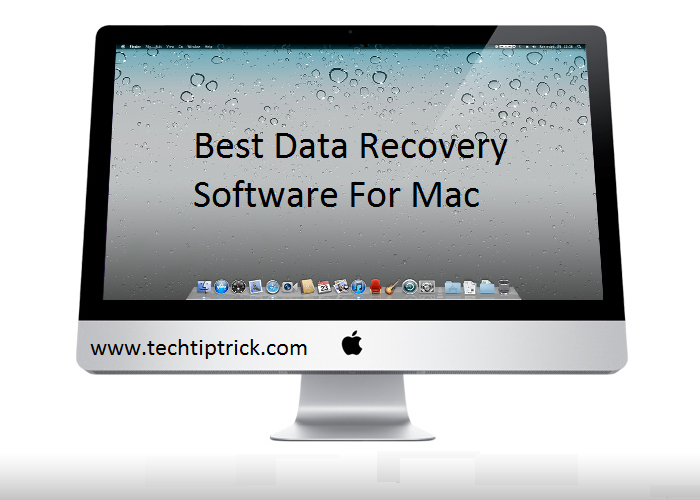 Best Data Recovery Software for Mac 2019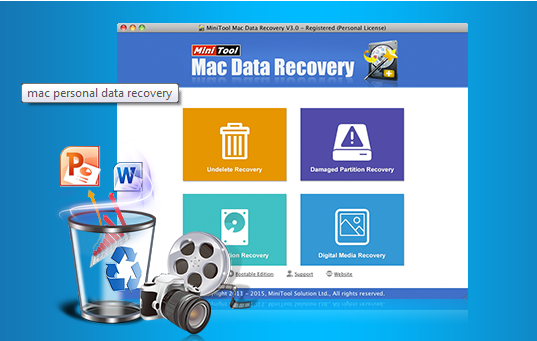 MiniTool is most reliable and comprehensive Mac data recovery Software. With this Mac data recovery, you can recover photos, videos, music, documents, emails, and other important data from Mac computer or other storage devices. This is every easy, secure and fast data recovery software. The user can enjoy the process of data recovery in advance with data preview effect.
MiniTool Mac Data Recovery software can recover accidently deleted data, recover damaged partition, recover lost partition and also recover media files like photos, videos, music and other media file.
The step of recover data with Minitool is very simple. You need to choose the functional module, enter your chosen module, after that you need to scan your data and check all recovered data from the scan, now just click on "save file" button to complete this process.
Also read: Best iOS Emulators for Windows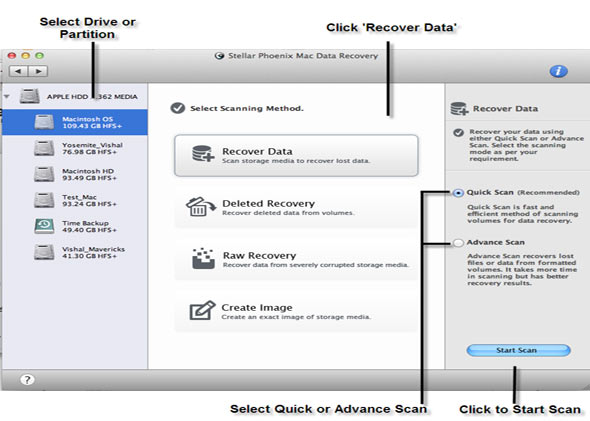 Stellar Phoenix Mac Data Recovery software can recover your safe and accurate data like document, music files, image and videos which is intentionally or accidently deleted while doing work on Mac computer. It can recover HFS, HFS+, FAT, ExFAT and NTFS file from your systems. This software is able to recover lost data from iMac, Mac Mini, Mac Pro, MacBook Pro and MacBook Air.
Stellar Phoenix supports Time Machine backup hard drives recovery. It can recover data on Mac OS X even after logical disk errors, also it can recover data smoothly from unmounted OS X volumes. This software is very much compatible with MacOS Sierra 10.12.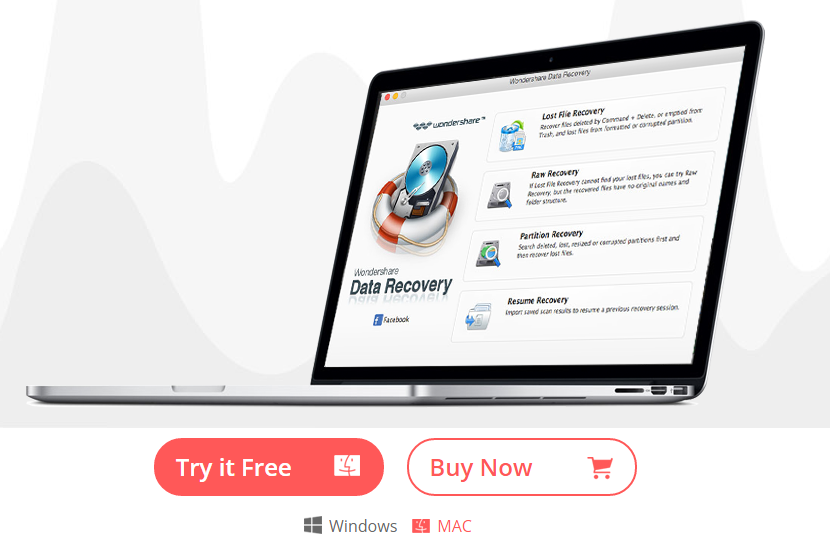 Wondershare is Data Recovery Software for Mac is coming on the third number in our list of best data recovery software. This is 4 Modes Mac Data Recovery software to recover lost or deleted files from Mac safe, quick and thoroughly. This 100% safe to recover your data like videos, music, photos, emails, documents and other important data from your Mac device like hard drives, USB drives, external hard drives and other storage devices.
The preview effect feature can check all the scanned data and can decide which file or data you want to recover. With powerful search function, you can find your lost file and data from your disk. Just simple 3 step and you can recover your accidently and intentionally lost data.
Also read : How to Download Paid Android Apps for Free?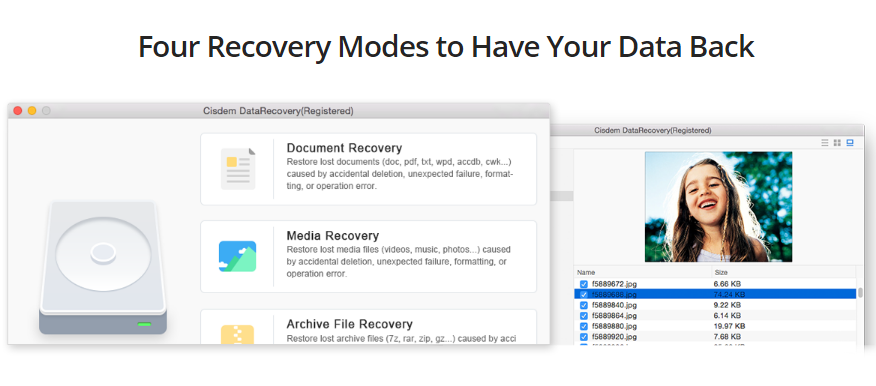 Cisdem DataRecovery 3 is the safe and most effective data recovery software and solution for Mac. With this software, mac user safely and quickly recovers data which is lost, deleted file or formatted data from your Mac hard drive and other storage devices. You can recover your lost media file like photos, music, videos, and document or email within a minute. You can recover your data from HFS+, FAT16, FAT32, exFAT, ext2, ext3, ext4 and NTFS file systems.
The search function makes your work easy. You can select which file or data you want to recover. This is 100% safe & effective for Mac data recovery.
Cisdem Data Recovery software is available in free and paid version and it's fully compatible with Mac OS X 10.11 El Capitan.

iSkysoft Data Recovery For Mac is safest, easiest and fastest software and solution to recover your lost data. You can recover data which deleted, formatted or any other reason. It has powerful scanning feature to scan data of hard drive and external hard drive and recover without any harm. When you start to use this software, it guides you step by step until you recover deleted data from Mac.
ISkysoft Data Recovery is compatible with Mac OS X 10.12 (Sierra), 10.10 (Yosemite), 10.11 (El Capitan), 10.9, 10.8, 10.7, 10.6 and 10.5. It can recover data from HFS+, HFSX, FAT16, FAT32, exFAT, and NTFS files from Mac systems.
This is free and paid version, so choose according to your requirement.
Also read: Best VPN Apps for Android 2017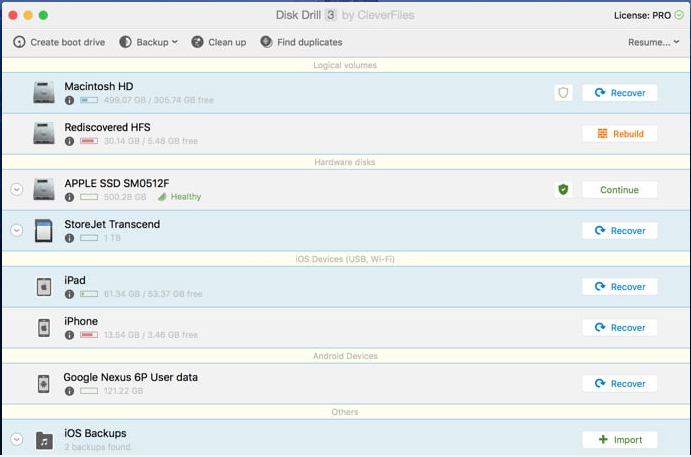 This is the best data recovery software for Mac OS X. Connect your Mac system with Disk drill, it scans all your data and recovers your critical data from hard drive or USB drive. If you are getting the problem with your external or hard drive, this free data recovery for Mac can easily recover your data. Whether you lost data like HFS & HFS+, FAT/FAT32/exFAT, NTFS, or EXT3/EXT4 Disk drill able to recover it.
Disk drill deep scan method able to recognize and recover more that 300 different file types like a photo, video, document etc. The available version is free and also paid, so choose what is preferable for you.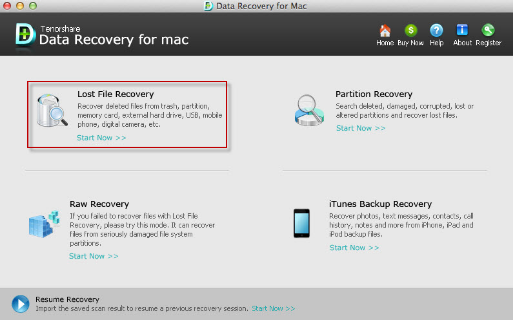 Tenoshare is fully Mac Data recovery software solution to recover any type of file from Mac hard drive and USB flash drive, external hard drive, SD card, iPhone etc. on OS X 10.10 Yosemite, 10.9 Mavericks, and lower.
The software able to recover deleted, inaccessible, unreadable and corrupt file, also it support HFS+, NTFS, EXT3 and FAT file system. This one of the best data recovery software for Mac device like iMac, MacBook Air, Mac Pro, MacBook Pro etc. As per your requirement, you can go ahead with the free version or paid version.
#7. Recuva Mac Data Recovery Software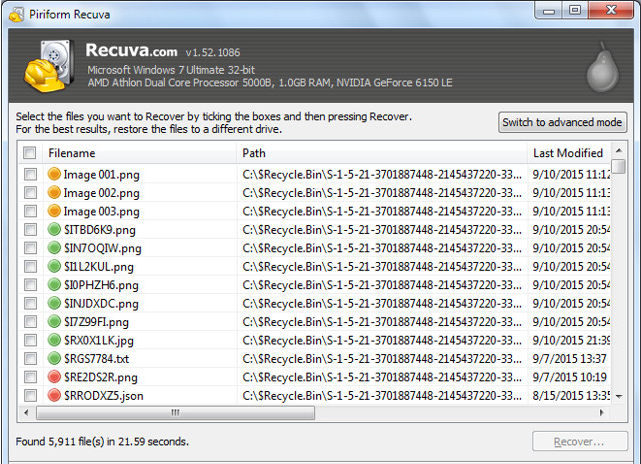 Recuva Mac data recovery software is developed by Piriform, company that developed CCleaner for PC. Like other software, it has an interactive user interface. Recuva comes with Wizard, so you don't need to worry about data. You just need to answer the simple question of Wizard like data type, area to scan etc. You can recover data like video, pictures, MP3, documents and email with a simple step.
Recuva Mac data recovery software is available in the free version which is enough for lost data recovery but if you want to recover the advanced file, premium support, and virtual hard drive support, you can go with paid version for $24.95.
Data Recovery Tools for Smartphones (Android and iPhone)
Are you looking for data recovery software for Android and iPhone which can able to recover your lost data like messages, IM history, log etc? Here we are going to share some free and paid mobile data recovery software and tools. The above software can recover the data but they are not for mobile. Checkout the below list and choose your best.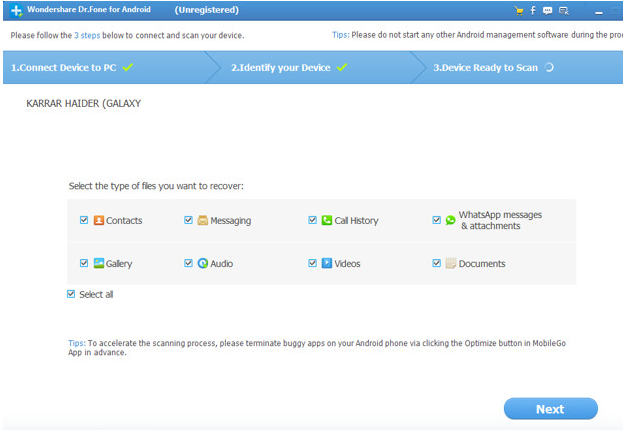 Wondershare Dr.Fone Mobile Data Recovery Software and tool for Android and iOS device. It is very easy to use with step by step guidance. By using this mobile data recovery tool, you can recover lost messages, contacts, video, audio, photo, call logs and other data. You just need to connect your smartphone with your PC.
This tool is not compatible with every smartphone, it's only supportable with Apple, Motorola, Samsung, Google Nexus, Sony, LG, and HTC. If your android phone is rooted then you are eligible to use this software.
The data recovery tool available for Free Trial and a Paid version. In paid version there two different plan, $45.95 for up to 5 devices and $499 for the unlimited device.
This software is compatible with Windows 10, 8.1, 8, 7, XP and Mac OS X 10.6-10.10 & iTunes 12.1, iOS 8.3/iOS 9, iPhone 6 and iPhone 6 Plus and up to Android Lollipop.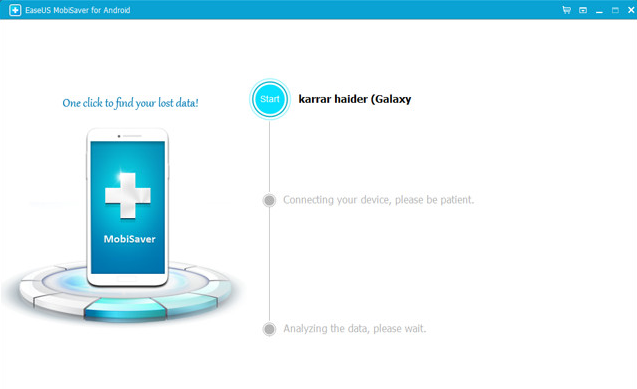 EaseUS MobiSaver is another best tool for recovering lost data from your Android and iPhone device. It is similar to above software but there is difference in format support, price, and device. This software does not support all type of file that means you can recover only messages, contacts, videos, documents, and audio. It supports ZTE, Huawei, and other Chinese brands.
If you are new to EaseUs MobiSaver then don't worry on the official website you will find all the process detail to recover mobile data. The software available in free and paid version. The free version has limited kind of features but with the pro version, you can access all the advanced features.
The software compatible with Windows 7, 8, 8.1, XP, Vista and Mac OS X & iPhone 6, iPhone 8, and Android Lollipop.
So here I mention 10 best data recovery software for Mac and Android/iPhone device which helps you in recovering deleted data. Do you have any other best data recovery tool in mind? Let us know in the comment box.