What's the last time when you have updated your business content management system? Well, we all know data breaches have always been of high concern among the business. The business using the open source platform is highly prone to data attacks. So, how can you protect your websites sensitive information?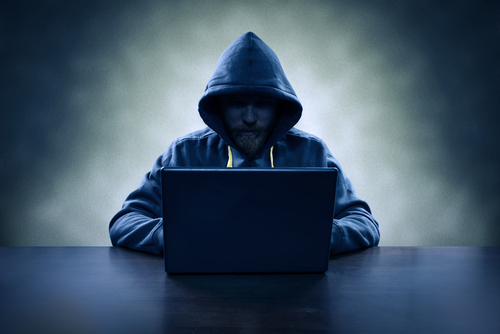 How to Protect Your Business from Data Breaches?
Here we have discussed few steps that will help you in maintaining security for your valuable assets.
Get educated
Always remain updated with the latest factual information about the data security by reading the various educational resources. This is the best way to remain updated about the latest security threats. The second way is to educate your employees. As the cyber-attacks have become very common nowadays, one can be easily fooled by asking to click on a link, downloading an attachment or emails.
What you can do is to ask your employees to protect the data by remaining updated with the security threats. Teach them to identify a suspicious or phishing email. Once employees understand the various potential threats, the more they can avoid making common mistakes.
Keep computer updated
If your computer is outdated, then there are more chances of security breach, crashes, and data breach. Hackers continuously keep track of the various systems lacking security and attack them. Don't let your system get recognized by the cyber attackers.
Ask your security expert to conduct tests to identify if your computer is updated with the latest software that will help in preventing data breach from outside sources.
Implement security policies
The companies should abide by their security policies in the organization that will eliminate the likelihood of any cyber-attack. Your security policies should include changing passwords after every quarter and using a strong combination of symbols, numbers, and alphabets. Ensure employee follows the organization policies to keep their system safe.
Where your data are located
As the company assets includes a massive amount of data that they are stored in various locations. Therefore, risk possess if the data experts are unaware about the location of their business data. Organization mainly has unstructured data in high volume like emails and documents, which are not properly organized. It's time to allocate you in identifying such data, organize them and implement security policies.
Recommended : Common Misconceptions About Big Data Analytics
Look for specialized security expert's service
When you make any selection of the hosting company, always ensure to get the top among them. Your hosting company should have security program and provides all necessary measurements to keep your emails, documents, and other assets safe.
Deploy SSL encryption
If your website performs online transaction, then protect them deploying SSL encryption. All transactions should be done through the SSL encryption that will support the security of the sensitive information without sending the information in text format. Also, install SSL certificates on your website to ensure the security of your website.
Select PCI DSS Complaint Website
For any eCommerce business that stores crucial information on the payment cards needs to be PCI DSS compliant. This will protect the merchant against any digital breaches while performing the transaction. While using any QSA certified company service, make sure that the company is accurate with their testing. If your website lacks any such security feature from your end, then you may be entitled to pay for the loss. Always follow right practices to provide complete security to your customers that will add value to your business.
Install Firewall
All eCommerce websites should use Web Application Firewalls, which will ensure the security of the website from various attacks. Consult the WAF service providers to implement the right security for your websites.
Plan Incident Response Program
Even somehow you missed any security practice or in an unfortunate event, your organization data is breached by the cyber threats, then ensure that you have your Incident Response Program. Planning such program will help in quickly taking appropriate action. Not having any such program ensures higher security risk.
Now, you have got familiar with the basic of the various security threats to your organization data, it's time to follow the procedures to maximize the security of your valuable assets. Once you implement all such measures, then you will be prepared better to deal with all such threats in future without facing any loss.