Duplicate Files Fixer for Remove Duplicate Files
On our devices duplicate files keep accumulating because of many reasons. When we start using a new device we have limited files and folders on it but by the time device get overloaded because of duplication in files. These duplicate files are the result of downloading a file multiple times, receiving a file from multiple contacts on WhatsApp or email, copying a file to multiple locations etc. Duplicates capture comparatively large space on our devices and removing them can make new room for the data. Duplicate Files Fixer is one of the Best Duplicate files finder from Systweak software is a smart solution to remove all the duplicates and to utilize the space on your device. Its simply duplicate files finder and cleaner Android app. Let us find out how this amazing duplicate file remover application works.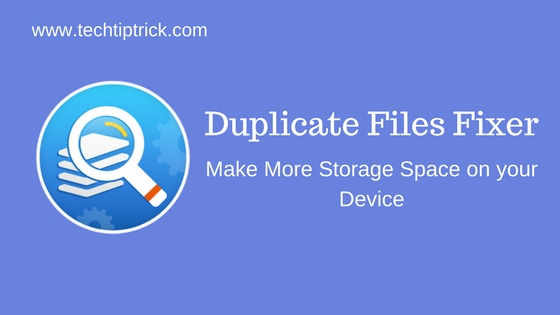 Duplicate Files Fixer Features
Home Screen
At the home screen of the app, you can select scan type to find duplicate files on your device. You can choose from audio, videos, pictures or documents to start scanning process. "Full Scan" option is also there to perform full device scan to find and remove duplicate files on your device. It supports all file types. Once you have selected the scan type for specific folder or full scan next hit on "Scan Now" button to start the scan.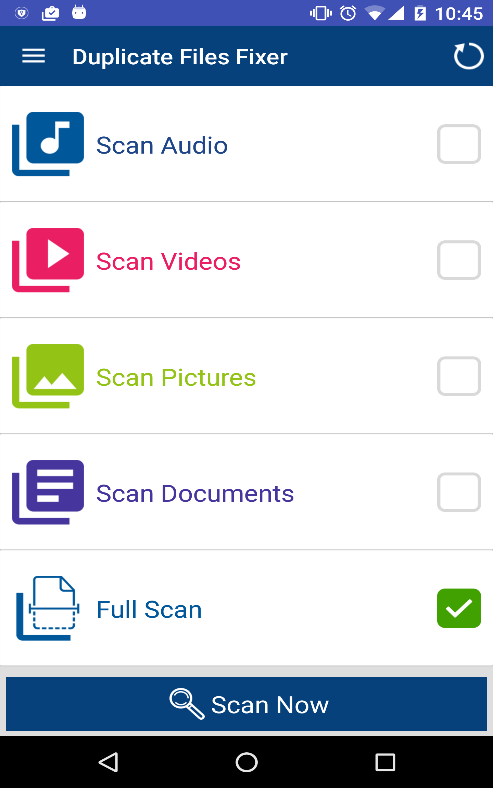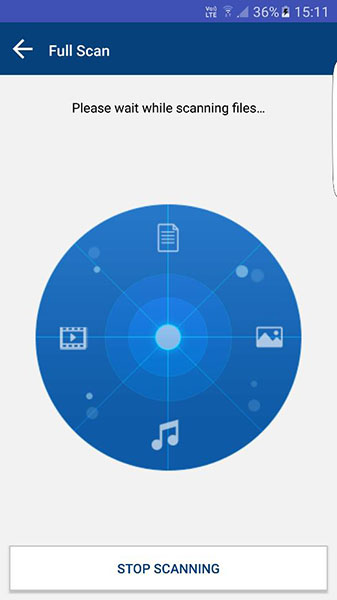 Recommended: Personal Assistant Android Apps
Scan Results
In the results you will see the groups of duplicates and the last file (s) of the group are auto-marked for deletion. You can select "Mark all except last" option to select the first file or files of the group to be deleted. You can also select "Unmark All" option to unmark all the files from the deletion and manually select them. You can preview the file before you delete them. This helps you to better manage your files. Before deleting any files, you can also take a backup of your files by taping "Back up now" It will take you to "Right backup". After taking backup you can proceed for deletion of duplicates.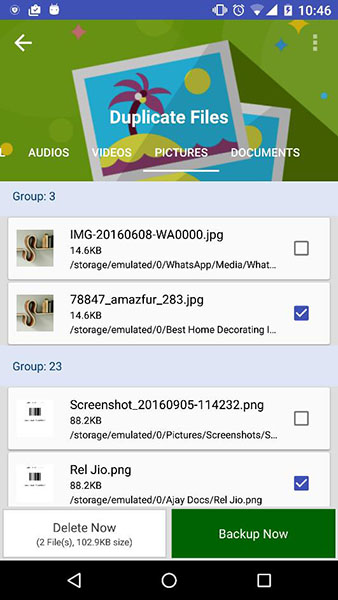 Excluding Shortest File Location
When it comes to clear duplicates the application also allows you to unmark the files which are on root of any drive. It is an amazing feature because we normally use the file on the root of drive. Files which are deep inside the device are usually duplicates.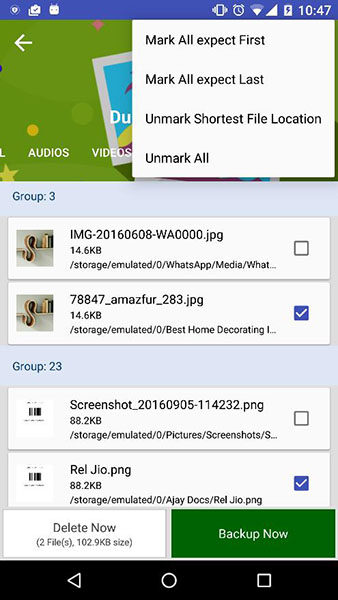 Recommended: Remotely Control Android from Another Android Phone
Ignore List
This feature allows you to exclude any application or folder from the scanning process. If you want, you can keep your important data intact and untouched. Add the app or program to Ignore list if you want that app for folder to be excluded from scan. Next time if you want to include the folder to scan simply select the item and click on "Remove" button.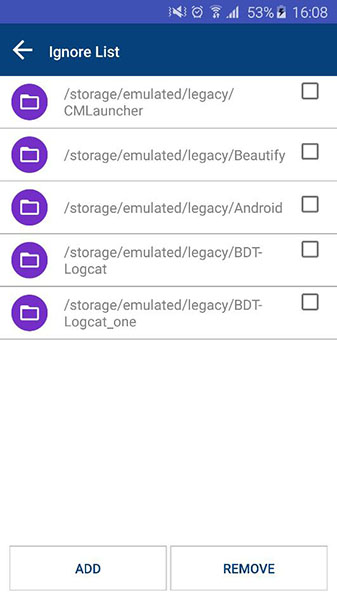 Scan Filters
By using this feature you can apply different filters to scan your data like same name, same size, same content. It also includes a filter to exclude 0-byte files and hidden files and folders. By using these filters, you can not only find similar or exact looking files easily but you can narrow down your search to save time and efforts to find instant results.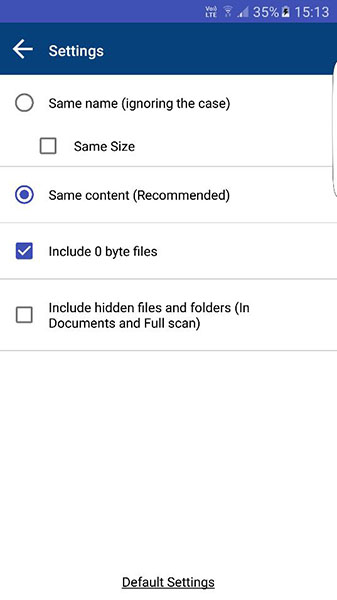 Recommended: Clock Widgets For Android Home Screen
Language Selection
This useful app is compatible with various languages to help users around the world. You can select the language of your choice from settings you will find almost every popular language of the world in this list.
Themes
App offers two unique themes with different play of colors and user friendly interface. You can select Classic or Material theme according to your choice to enhance your user experience.
Duplicate files fixer Android app will really an efficient way to search and remove duplicates because it searches duplicates on the basis of content so if your device is having duplicate files even with different names then too they will be removed. The app is like getting more memory for your device without spending money. So Hurry up go and get this wonderful app now. You can get the app from here.