If you're considering hiring an SEO reseller, then you're in the right place. Consider this scenario where you get an SEO-related project, but you have no expertise in the SEO field. This leaves you with three options:
Accept the project and handle it on your own, which might lead to some shoddy job
Reject that chunk of money and risk not getting any future projects, or
Hire an SEO reseller and get the work done professionally
Of course, any entrepreneur aspiring to expand their business will turn to an SEO reseller. Hiring an SEO reseller is effective if:
You don't want to waste weeks and months learning SEO basics and instead want to focus on other core areas of your business
You don't want to hire in-house SEO experts, or
You don't want to turn down the new project even when your in-house team is fully occupied
Recommended: How to Find the Right SEO Agency for Your Business?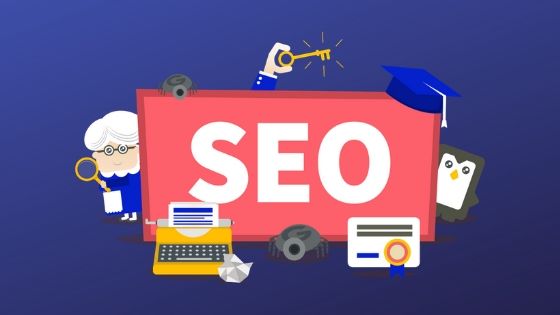 There are a number of benefits associated with choosing the right SEO reseller. Let's have a look.
1. Strong Relationship with Clients
Reliable SEO reseller services provide you with an avenue to leverage the existing clientele without increasing your workload. With SEO reseller services, you're able to produce quality work and on time. This strengthens the relationship between you and your clients.
By expanding your services, you can reach out to a broad audience and solidify your customers' brand loyalty. When you accept a given project, it means you've actively identified the client's problem, and are armed to offer the much-needed solution.
2. You'll Earn Extra Revenue
Your clients need SEO services – whether you offer them or not. This means SEO is a necessity in today's marketplace. You, therefore, run the risk of losing potential clients when they go looking for SEO services elsewhere.
When you're hiring an SEO reseller, ensure that they offer a convenient package. Clients will feel shortchanged if they realize that you cannot deliver all-round services. Therefore, be that person who provides an expedient solution, and the client will thank you with their money. It means more revenue, more business growth.
3. Cost-Effective
Every entrepreneur desires to cut down on expenses and boost profits. Well, this is the only matrix of a successful business. So, how does an SEO reseller help you attain this? Here is the trick. If you hire an SEO reseller, you won't need to buy expensive SEO tools. More so, you don't have to waste time learning SEO techniques.
The money you save can be redirected to other business operations. Save your time and focus on the core activities of the company.
4. Scalable Results
Individually, you may not be able to meet all your clients' requests. You might miss deadlines or worse while trying to offer the needed solution. However, the SEO reseller programs ensure that you have a professionally crafted project, delivered on time. You will be able to meet all your clients' needs and probably even exceed their expectations.
Conclusion
In today's search engine optimization era, hiring an SEO reseller is almost necessary. It's an excellent opportunity to expand your business further and gain high margins.
Related Post: