While many people might think SEO is not a hard nut to crack, the pace with which even SEO is evolving at can make one rethink the said statement.
For effective marketing, every business these days requires a highly optimized website that can maximize their outreach to the audience without any geographical barriers. If you have recently gotten online with your business and are struggling with the SEO, then you have come to the right place.
Recommended: 5 Steps to Becoming a SEO Expert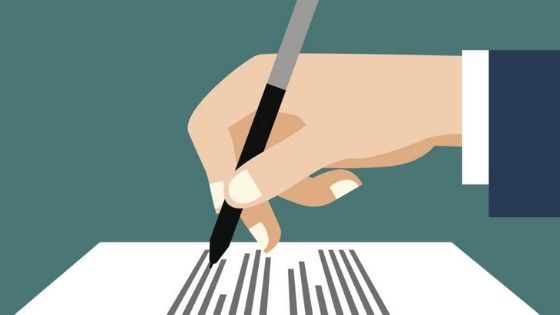 Let's get straight to teach you some basics of Search Engine Optimization that will help you get started.
The right tools
Just as you would require the right stationery to nail a test (apart from the knowledge, of course), SEO demands the right tools as well. There is a multitude of plugins out there that can give one a head start when it comes to SEO. Take the example of the Yoast SEO plugin, for instance. It is one of the most accessible plugins to use if you ask me.
Even the beginners, with no prior knowledge about the SEO, can quickly learn by practising on it. Yoast is not one of those plugins that require the user to have previous coding experience. Its functions are very clear cut, and once the user is introduced with the basic terms, it's an easy take from there on.
Perfect the Meta descriptions
Now that we have officially begun SEO, here's one of the most important things in SEO; meta description. A meta description is basically a 300-character long introduction of an article/blog/ or any other piece. This provides one with a chance to make the reader want to read the whole text or open the page for that matter. It has to include a hook that compels the reader to click the link. But that does not mean just to add catchy and call-to-action phrases. The meta description has to be relevant at the same time. A balance of relevancy and intriguing content in the introduction is a winning duo. You need on page SEO in mind while writing meta description.
Keyword inclusion in the meta description is also a must.
Exacting the Keyword Density
Whenever somebody starts doing SEO, what they will most frequently hear about is the keywords. We are told to incorporate keywords in our content, title, meta description, etc. But where do these keywords come from?
For the beginners, keywords are those words or phrases that an article gets ranked on. For instance, if I want to look for wedding hairstyle ideas, I will most certainly use the words 'wedding hairstyles' in my search on Google. This is what you call a keyword/keyphrase. The SEO specialists are asked to incorporate these keywords into the content so that the article gets a good ranking.
There are two stages to nailing the keyword game. First and foremost, deciding the keyword. If I am writing a review of, let's say, iPhone XR, I would naturally be inclined towards using the keyword 'iPhone XR' as it has a high search volume, right? But going with that keyword will be a huge mistake. Understand that even the vendors of the phone will be using the same keyword and the chances of them securing a first-page ranking are way more than your website's. So, pick diligently. Here, the best choice would be to go for the 'iPhone XR review.''
The next important thing is the density of the keyword, of course. Do not stuff the page with the keyword. Keyword stuffing is frowned upon. Follow the general SEO guidelines for keywords and keep the density as proportional as possible.
Use Healthy Links
To make an article more engaging, it is very natural to add links in it. Sometimes, to get links, people add extremely irrelevant links. Adding irrelevant links will make the article/blog look like it is sponsored which should literally be the last thing one would want to aim for.
Another heinous mistake people do is that they buy bad links and use them on their site. A bad link is any link that redirects towards either spam content or unsecured websites. If you are buying links, make sure you purchase Healthy links & VM Interactive for the site.
With these things kept in mind, a website ought to perform well. However, time is the game. SEO is not magic dust that improves the ranking of a website overnight. Good things take time, and so does SEO. Follow these basic guidelines and wait patiently. You should expect to see the results in a couple of months.
Related Post: