The word Shopify has become synonymous with e-commerce. With over 600,000 business owners using this platform globally that's no surprise. Although simple to set up, optimizing your Shopify to increase traffic and conversions takes a bit of effort and strategy. Check out our top three tips by Shopify SEO company to get your Shopify store to the next level.
Recommended: Best Shopify Themes to Create T-shirt Shopify Store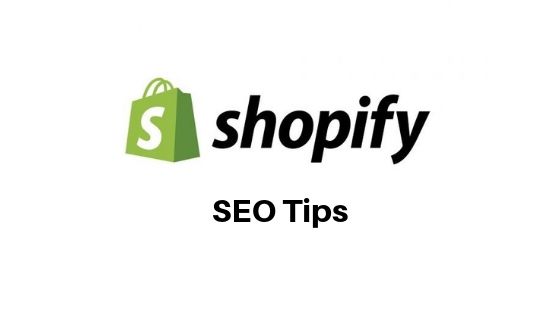 Shopify SEO Tips
Tip #1 – Technical SEO
Shopify SEO is pretty limited but with the right strategies, you can still increase your site's ranking significantly.
1. Site Speed
Run a Google PageSpeed Insights Tool. This tool will let you know what is slowing down your site's load time which directly affects your user experience. This tool will also help you choose a fast Shopify theme. Compressing images and making sure all multimedia loads quickly is also a must. Cutting image size by 70% will have minimal effect on your image but a dramatic effect on your site speed
2. Responsive Design
Using Google's Mobile-Friendly Test will let you make sure your site is fully responsive. If it is not, you can always choose a theme that is.
3. Do regular audits
Since eCommerce sites like Shopify, have a high rate of technical SEO issues, running a regular audit will help you identify and fix whatever is slowing you down or affecting your rankings. For example: Making sure the homepage prioritizes a top-selling product as well as bestseller categories.
Tip #2 – On-Page SEO
On-page SEO refers to the practice of optimizing individual webpages in order to rank higher and earn more relevant traffic on search engines. This refers to both the content and HTML of a page. To implement on-page SEO for Shopify, follow these easy steps.
1. Update your page titles
Make sure that all of your page titles are optimized with the best keywords. Make sure that each title has the top keywords for your business. You can find that information by comparing search volume with a tool like Keywords Everywhere or Ahrefs.
Meta Description
Make sure that each page has a meta description. Shopify automatically pre-fills these but it does so with the first paragraph on the page, so that is not necessarily the most optimized description for search engines. You can look at your competitors for some ideas.
3. Add Alt Tags
Alt tags are the descriptions of your images that are visible to search engines. It's basically the sentence that describes what is depicted in the image. Your alt tags are also searchable and if you make them descriptive enough can help you rank in search results.
Tip #3 – Install an SEO app
Last but not least, once you've made all the changes and improved your SEO, you need to download an app that will track all the changes and alert you of any errors. When you have an e-commerce store and you're creating new pages all the time it's easy to forget to optimize each element for SEO. So an app like Plugin SEO or the SEO Image Optimizer will alert you of any errors and help you make bulk changes. If you don't have experience with integration then you can take help from an expert for Shopify integration.
Recap
Shopify like any platform is not built to be optimized for SEO. So you need to make sure to optimize your Shopify store to make sure that you are visible on Google's search results. First, make sure that your site is built correctly, make sure that it's responsive and loads quickly. Second, optimize all the on-page elements such as page titles, alt tags, and meta descriptions. And finally, download an SEO Shopify app that can alert you of any errors and help you make bulk changes. If you follow these three simple steps then you will see a boost in your search rankings.
Related Post: