We can all use some help when it comes to budgeting our money and managing out personal finances. Luckily there is an app for that. These apps can help you take control of your monthly finances and develop and track a budget. These apps will work on the Android and iOS operating systems.
Recommended: Best Apps and Sites to Read Comics Online Free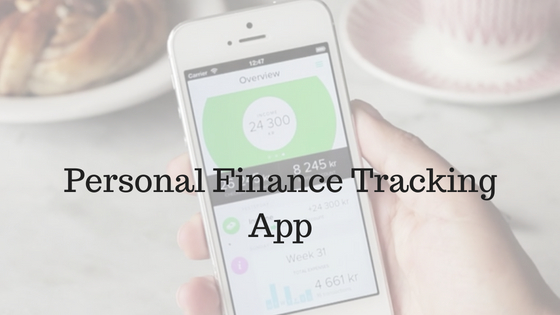 Best Finance Tracking App (Android & iPhone)
#1 PocketGuard
This app is free to use. It will help track your bank account, so you know how much money you have. The app will also track your budget and will tell you how much money you can afford to spend. The app can also connect to your debit card and is encrypted for added security. The app is even able to sort your purchases into different categories to help you stick to your budget.
#2 Home Budget with Sync
This is a paid app hat will help set a budget for the family. The budget will then be synced with expenses. There is an easy to read pie chart, so you can see where your money is going. This app can be used on different devices, so all of the members of your family can track their spending.
#3 Wally
Wally is a free app that will allow you to see all of your financial information in one place. You can set a goal for savings and develop a monthly budget. This app will allow you to keep track of your expenses. You can even track the progress towards your savings goal. You can even keep track of where you are spending your money and who you are spending money with. This infographic features will allow you to know every detail of your spending and transactions.
#4 Wallet
If you are looking for some advanced features Wallet is a great free app to use. This app is able to set a budget in several different currencies. Wallet can track your bank account and sync it to your expenses. You can also make additional entries manually. The app has some nice graphics that will give you a visualization of where your money is going. If you want to add a widget or get additional information on your charts you are going to need to sign up for the premium subscription which does cost a monthly fee.
#5 Dollarbird
If you like to look at dates this free app is a great option for you. The app uses a monthly calendar to help you plan your budget. You can then categorize your expenses. You can also track your expenses on a monthly basis so you can see where all of your money is going. This app can also be access online.
#6 Honeyfi
Another great app that is free. This app can be customized easily and is designed to be used by the average household. You can develop a budget for your household while your family members can set up their own individual budgets as well. This app will allow you to see all of these expenses and track them together. You are even able to flag different transactions and leave comments under them. This is great for families and couples that are just stating out. It is a good way to see where each person is spending their money and help members of the household plan and track their finances together.
#7 Wela
While the name sounds odd this free finance tracking app is a great way to keep track of where your money is going. This app is able to track spending on your bank account as well as when your debit card has been used. The app will show you where your money is going and allow you the ability to look at your financial information. It can also be used to track your income as well as your expenses. If you need advice about your spending or help with a budget the Wela AI assistant can provide advice and information to you. The app will even give you some suggestions of stocks to check out. What set Wela apart is that it comes with the Ai chat bot called Benjamin. Benjamin is able to provide your advice on how to reach your personal goals. If you want to add investment accounts and track them, you will need to sign up for the paid premium subscription.
#8 Fudget
When you are looking to include your income and monthly expenses in one place and have it done simply this is the app for you. One click and the app is set up and ready to track your expenses. Fudget is free to use. It is fast and user friendly. All you need to do is add your income and expenses. This information will be carried from month to month. You can also record the items you are purchasing with one click. This is a fast app and easy to use. You do not have to divide anything into categories which makes it very easy to get started.
#9 Spendee
You can get your spending under control with this free app. It has bright colors which is great for visuals on where your money is going. There are a number of tools to divide up expenses into categories. You can even get a quick view on your finances and get an idea of where your money is being spent. This makes it easy to make some changes. This app will help you develop a budget. If you are looking to sync it with your bank accounts you are going to need to become a premium subscriber.
#10 YNAB
While this is a paid subscription the app does have some very nice features. The app is an acronym for You Need a Budget. The app will help you develop a budget and you can enter all of your transactions. It is able to sync with other devices such as the web version. There are a number of educational tools to help your take control of your money and will help you develop good financial habits.
These 10 apps can help you personalize a budget and take control of your spending. You will be able to track your spending and make adjustments to your spending habits to make sure you never go in the red.