It's one of the biggest topics to hit the world of finance in decades and it is showing no signs of slowing down. Cryptocurrency started off as just an idea but now it is valued at billions of dollars worldwide. Everyone from stock traders to soccer moms are getting in on the cryptocurrency trend, which also means that more people are looking for ways to research, buy, sell, and trade shares of their digital currencies.
With the Cryptohead.io website, you can find out which cryptocurrency apps for IOS and Android operating systems are worth your time versus which ones aren't worth the time it takes to be downloaded. Up next are the 10 best cryptocurrency apps that you can access on your phone.
Recommended: iPhone Emulator Windows to Run iOS App on PC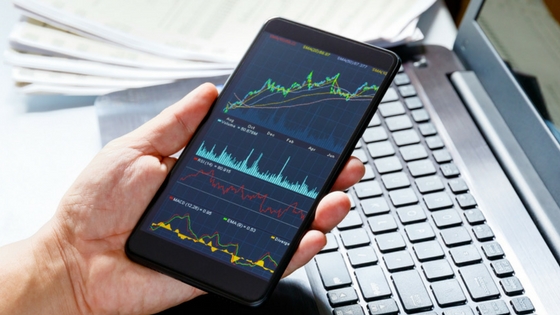 Best Cryptocurrency Apps for iOS and Android
1. Investing.com Cryptocurrency
When you need to compare prices on various cryptocurrencies fast this is the app that you need to go to. The Investing.com Cryptocurrency app is free, which means that you can have it downloaded to all of your handheld devices.
2. Bitcoin Checker
This app is the only one you need for looking up the most current Bitcoin prices. For investors who make a lot of frequent and small trades, this is the app that you should use to catch the lowest Bitcoin prices so that you can make a substantial profit.
3. Coinbase
When you want to buy Bitcoin one day and then sell off your Litecoin the next, normally you would have to use a bunch of different platforms. Coinbase is an all-in-one mobile app that can be used to check current cryptocurrency prices as well as complete transactions.
4. Bitcoin Ticker Widget
Most smartphones have built-in widgets that let users quickly check the weather and pull up their monthly calendars. Bitcoin Ticker Widget makes it so that you don't have to go past your home screen to find the most currency cryptocurrency prices, in real-time.
Recommended: Working Kickass Proxy & KAT Unblocked Mirror Torrent Sites List
5. Coindesk
Part of being successful at buying and selling cryptocurrencies means that you have to be abreast of all the latest needs. With the Coindesk app, you can read articles from financial experts, get access to projections, and find the latest news on cryptocurrency as it breaks.
6. Bitcoin Wallet by Blockchain Luxembourg
In addition to reading about the latest in the cryptocurrency news world, you also need somewhere to securely store your cryptocurrencies. Although Bitcoin Wallet by Blockchain Luxembourg only works with Bitcoin, it is a secure tool that you can use to access your coins while on the go.
7. zTrader
If you are already invested in various cryptocurrencies and you make several trades a week, this is a really good application for you to download. With zTrader, you will get more information in one place than you can virtually get anywhere else.
8. Xapo Wallet
When you need to be able to keep an eye on your cryptocurrency balances at all times, this is the perfect mobile app to take with you everywhere you go. Xapo Wallet is super secure, easy to use, and it gets high marks from mobile web security experts.
9. Engin Wallet
Some forms of cryptocurrency are more popular than others, and Engin is huge in the online gaming world. Use Engin Wallet so that you can fund online gaming purchases on a whim.
10. PoloTracker
Pretty much any cryptocurrency you can name is available on the PoloTracker app. Just load it up and you will be able to get comprehensive cryptocurrency pricing on the most well known digital currencies.
One day cryptocurrency might become more popular than the stock market. In order for it to get to that point, investors have to take their trades seriously. With the above-named apps, you can keep a close eye on all of your investments.
Recommended: Best Android Emulators for Windows 10 PC