Today almost every person is using smart devices like a smartphone or tablet. Whether it is mobile data or pc data, everything can be tracked with phone tracking apps. We never know how much data we are creating. But with this cell phone spy apps are useful to some extent. It has some advantages over some cons. And in this post, we will discuss the advantages ages of using phone tracking apps. First, we will take a look at what are mobile monitoring apps, and then we will move on to the advantages. So friends, read this article and find how it is useful to you.
Recommended: Best Running Apps for iPhone and Apple Watch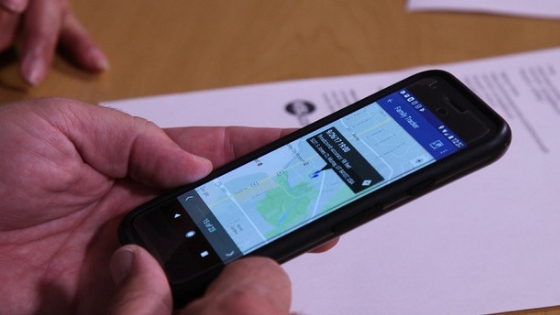 What Are Phone Tracking Apps?
Mobile monitoring apps are software designed to track the information and other activities of a target device. It collected the information and passed it on to a secure remote control panel. From here you can see and check all the data. There are two main types of spy apps; one is phone-free spy apps that come under a time trial option and another one is a premium one. You can target phone calls, text messages, galleries, social media apps, emails, etc.
What Should You Choose?
You can choose the apps depends on your use. For example, if you want to track a phone number for free then pick the one with basic functions. Note that for pro apps, you have to pay some amount to the developers on a monthly or yearly basis. For business purposes, a corporate routing app for delivery drivers will be convenient to track parcels and delivery status. And for this, you have to select the premium one. Note that for pro apps, you have to pay some amount to the developers on a monthly or yearly basis.
What Are The Advantages Of Phone Tracking Apps?
1. Help for emergencies
You never know what might happen shortly. But the thread can be a little diminished with using the latest GPS technology. Some apps like BlueLight will use to notify your friends where you are going and arrived at your destination or not. Even google maps also share your real-time location with your trustworthy people. It could come in beneficial if you run into car trouble and forget your way. In a troublesome situation, it can save your life.
2. Child Safety
Become a parent in this digital era is more challenging. Keeping your children safe online from physical threats and cyber threats is tough work. For their security, phone tracker apps will help you to achieve peace of mind. It will track all the details of your teenage child, like phone calls, text messages, web activity, GPS location, current location, etc.
3. Check-in on your employees
For small business owners, one of the problems is ensuring that their employees are performing well or doing something else during working hours. As a solution, many business owners these types of hidden monitors that track the activity of employees.
These tracking apps offer a more natural way to keep eye on all of the employees. Certain apps even provide additional benefits like the TSheets app has both a location tracker and time clock. So it can document the entry and exit time of workers.
4. Friend Tracking
Some mobile phones have the feature of tracking that may heighten your social life. Find My Friends is one of the apps that shows you the location of your friends. Even in a crowded place, you can find your friends easily with this application.
Conclusion:
It is all about phone tracking apps and their advantages. We hope you like our article on the cell phone spy app. Like it and share it with friends and family to make aware them of the free spy apps. Thank you for reading!
Related Post: