Project planning is an essential part of project management. While you might be tempted to create your own timetables and track everything with separate programs, you could be adding additional steps to your process that is slowing your down. By implementing Microsoft Project (MSP), you are adding an incredible tool to the toolkit that will speed up your projects, provide structure, and make you and your team much more productive. However, before you can get more productive, you must master Microsoft Project.
Is the investment worth it and should you get training? Let's find out.
Recommended: Dropbox Alternatives – Top 10 Free Cloud Storage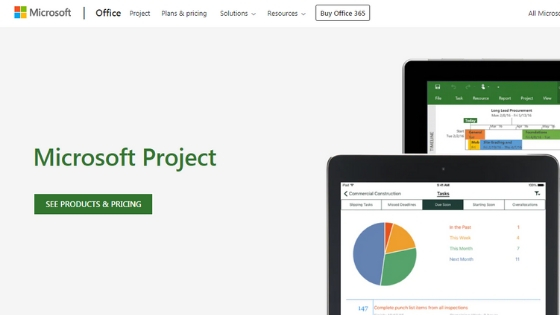 What is Microsoft Project?
Sometimes called MSP, Microsoft Project is an ideal tool for project managers around the world. Microsoft has developed this specialized project management software to aid project managers in plan development, resource assignments, managing and tracking progress, budgeting, and analyzing the work done.
Why Should You Use Microsoft Project?
Any project manager who wants to optimize their efficiency and productivity should understand how to work with MSP. There's dozens of functional tools built into the software that make managing projects easier than ever. For example, you can use the MSP Server, which stores project information in an encrypted database, sending messages to other members on the team, define access rights to other users, communicate, gain insight with the resource center, and more.
Here is a glimpse at some of the benefits:
Organize a project plan
Outline objectives that must be completed on a timeline
Schedule tasks in a sequence
Assess the costs of resources and schedule around resource availability
Link elements of a project together, including documents in other programs
Collaborate with other users
Notify other users of new tasks and assignments
Track discussions and reach resolutions
Review portfolios of all saved and stored projects
Track the progress of all projects in a real-time schedule
Automatically post updates to the Project Server
Produce reports of projects
Perform "what-if" analysis
Recommended: Best Video Cutter For Windows
Why Do You Need Training For Microsoft Project?
Implementing Microsoft Project does have a learning curve, especially if you have used other software in the past. Perhaps, you are even still jotting down notes with pen and paper and trying to do everything with outdated software. However, once you try to scale a project, you realize how quickly you run out of notepads and time.
Optimizing your working methods, however, is worth the investment. Once you have installed MSP, you will notice that it looks very much like any other scheduling tool.
For many new users, Microsoft Project implementation can be intimidating, as the interface is much more expansive than those of Microsoft Office products. While Word and Excel, for instance, can function separately from one another, Microsoft Project has integration of several programs, making it appear much more complex than it already is.
Therefore, if you want to master Microsoft Project, taking a class in how to master the program puts you ahead of the competition. Not only do you learn why you should use Microsoft Project, you also get tips for putting its usage into context with your role as a project manager.
In short, project managers who are well versed in Microsoft Project are going to be able to handle many more projects at once than those who use multiple programs to keep track of their work. By learning the ins and outs of the software before you implement it, you will be ahead of the curve and be able to get moving with MSP faster than the competition. For everything that MSP can do, getting some training is going to be an incredible investment.
Related Post: