Dropbox Alternative is widely searching for the term on the Internet now a day. People are searching for a free cloud storage app which is an alternative to Dropbox. Dropbox used to store data files and important documents online, videos and many other things. You can share a document file link of Dropbox to any Dropbox user. Sometimes it happens that somehow our hard disk got crashed or any other reason we lost our data files and document, but with this software, you can save your important file on online cloud storage.
Dropbox offers its services for so long time its users. This cloud storage offers 2 GB of free cloud storage to registered users. Dropbox is highly secured and trusted by millions of users could storage service (online backup service). You can use this software on mobile and desktop both devices. When you upload files or documents from any device, it will automatically sync. You just need internet access to see updated files.
There are some other cloud storage alternatives to Dropbox which you can use to store data and these alternatives are trusted the same as Dropbox.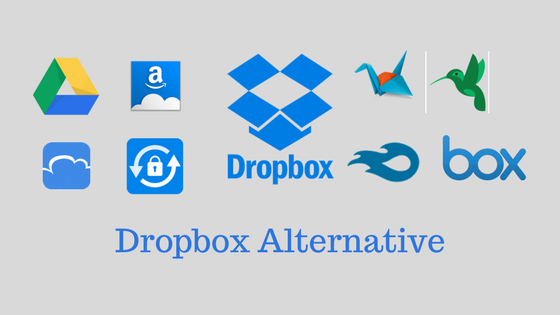 Let's check out which is the best alternatives to Dropbox.
Best Dropbox Alternative
#1. Google Drive – Best Dropbox Alternative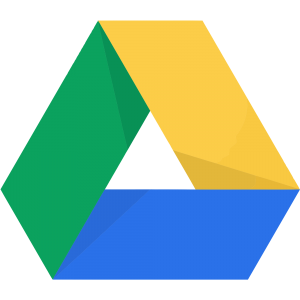 Google Drive is a product by Google Inc. Google Drive is free could storage software offers 15 GB free to use. If you want to use more storage, you can go with a paid plan. You can subscribe $1.99 for 100 GB, $9.99 for 1 TB. If you want more space you can go with $299.99 for 30 TB. All plans are on a monthly basis.
Google Drive is the best Dropbox alternatives 2018 because it offers 15 GB free space to use which 7 times more than Dropbox. You can store files, documents online for free of cost up to 15 GB. You can upload and share these files with any other Google services user. You can drag and drop and upload files to share with others. This is the best Dropbox alternatives for the business user. You can download the app for iOS and Android or can use the web.
#2. MediaFire – Alternatives to Dropbox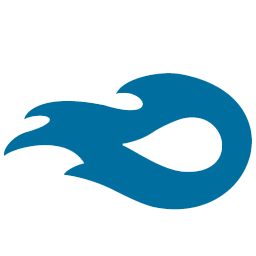 MediaFire is another best free cloud storage Dropbox alternatives that offer you 50 GB free storage. You can use this cloud storage for download link share, but it will come with sponsor links. If you don't want any sponsor advertisement in the link which you share with your clients or business partner, you can go with a paid plan. Mediafire Pro plan will cost you $10 and the Business account will $80 per month. If you are a startup business then the pro account is enough for you.
MediaFire cloud storage and online backup service are also available on Android, iOS, PC and Mac Application which you can download with iOS emulator or Android emulator. To check more features you can check the official website.
#3. Box.com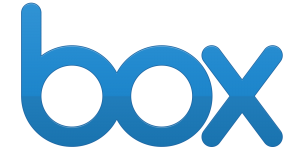 The box is very popular alternatives to Dropbox like other best free could storage. Like other Box.com offers 10 GB storage for free. When your free plan gets finished, it will start charging $6 per month for 100 GB per month. In this plan, you are limited to use 2 GB files. If you want to more file limit up to 5 GB, you can subscribe the $17 plan for the month.
Box.com has free add-ons for Microsoft office. It allows you to add, edit, save and share with others without exit from the programs. The dark side of this application is that it requires a minimum of 250 MB file size limit on its every individual upload.
#4. OneDrive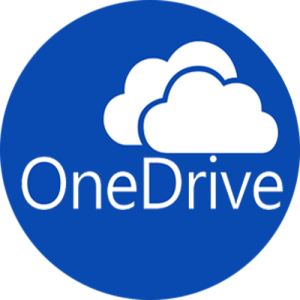 OneDrive cloud storage another best dropbox alternatives which is known as Sky Drive. This cloud storage is owned by Microsoft. It offers 7 GB free storage space on its own network. The good part is that you can extend this free storage space up to 20 GB by subscribing to One Drive. The app has some paid plans in order to use more storage space. You can get 100 GB space by paying $1.99 per month and $3.99 per month for 200 GB storage space. If you want to more cloud storage space than you can subscribe $6.99 monthly plan which offers you up to 1TB space.
You can sync One Drive with Microsoft Office online and you can edit Microsoft Office files without any hassle.
#5. Copy – Dropbox Alternatives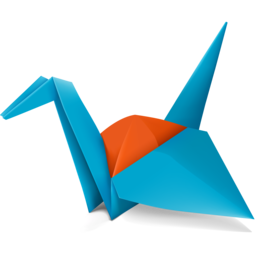 A copy is the most popular cloud storage service provider which is developed by Barracuda. These Dropbox alternatives offer 15 GB free space without any file size limits. If you want to increase this free cloud storage space to 20 GB, you just need to download the desktop version of this app. You can also increase this space more by referring to this cloud storage to your friends. There are premium plans available which start from $4.99 per month for 250 GB to 1 TB. You can subscribe to it according to your needs.
With Copy desktop clients, Android and iOS Apps, you can easily sync your folders and files by doing drag and drop and can access them from anywhere, anytime on any device.
#6. CloudMe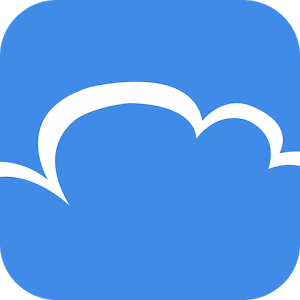 ColudMe is another best Dropbox alternatives like other free cloud storage application. Alternatives to Dropbox offers up to 19 GB of free storage space to store important files and documents. When you upload the same files again it will automatically sync with existing files and you can access these files from anywhere and anytime. The premium plans are more exciting than free. You will get 10 GB storage space in just € 1 per month, 25 GB storage space in € 4 per month and if you need more space can subscribe € 30 monthly plan in which you will get 500 GB space.
#7. Sugar Sync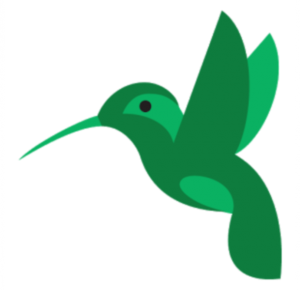 Sugar Sync is one of the highly secured and best Dropbox alternatives. With Sugar Sync, you can easily sync files to the desired folder and it take a backup of specific folders and files on your system. It will support the media stream on your device. This cloud storage offers 5 GB free storage space on registration and you will get an extra 500 MB when you refer to others. The premium plans are cheap for business. You will get 250 GB at $99.99 for one year. If you want to store more data on this cloud app you can subscribe $550 for a year plan on which you will get 1000 GB storage space. I think this is the best one for business.
#8. Amazon Cloud Drive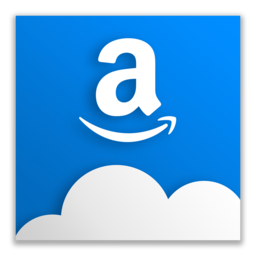 Amazon Cloud Drive is Amazon's own cloud storage service. Like Sugar Sync, it also offers 5 GB free storage on registration for data storage. You can upload any files or documents to Amazon cloud drive through desktop and mobile apps. But the upload limit of the file is 2 GB in free service. The content you upload is not be made public and the network supports syncing between a maximum of 8 devices. The best part of this free cloud storage is that it will sync your uploaded files with their network, you can store photos to the cloud drive. You can recover this image even if its delete from the phone. Features I like that, it automatically takes a backup of files and photos for security purposes. You can go with the premium plan if you want more space to secure your data. Amazon cloud drive offers 20 GB at $10 for a year, 50 GB at $25 for a year and up to 1000 GB at $500 for a year.
Also Read: Android Root Apps
#9. Team Drive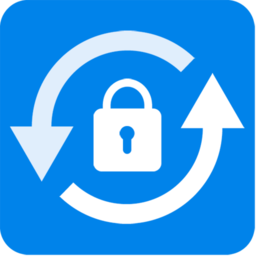 These are the top and best Dropbox alternatives that you can use for securely store your data. Hope this list will help you to choose the best one for personal and business use. If you have good experience with any other cloud storage share with us. Kindly share this post on social media and spared the word.
#10. Skyfish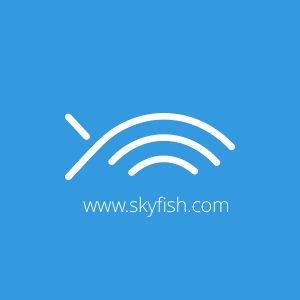 Skyfish was set up in 2011 by the team behind Colourbox ApS – one of the world's leading microstock agencies. Skyfish is widely used by various festivals, marketing agencies and governmental organizations.
Skyfish is a digital media management tool for organizing, editing and sharing images and files. All file types e.g. .pdf, .doc, .mov are supported. Users can view their files and metadata in the slideshow inspired preview function. Skyfish creates a preview on most of the RAW file formats and the search engine makes it easier to find the right images and files.
The tool lets its users manage and add keywords to images with different access rights, and make them available as downloads, whether in a public media gallery or to individual recipients via a link. All files are hosted in a secure cloud system. Daily backups are made on different servers which ensure the highest data safety.
With Skyfish App for iOS and Android files are accessible anytime and anywhere. Users can create Skyfish "Events" to collect, display and share all images in real-time. Unique Skyfish features Public Media Gallery, Skyfish Events, Skinning Tool. Plans start at as little as 0$ per month for teams of 10 users.
Conclusion:
So here is the top 10 DropBox Alternative which you can use to store your data. You can choose any of them according to your need. If you have any other option then you can drop your comment, we will update it soon.
Related Article :