Choosing the right Project Management Software is a little difficult now a day. Right now, there are plenty of software companies available in the market and they all provide project management software according to your need. So here we are going to show you some important factor to choose the right project management tools.
I have a friend who served for over a decade as a missionary in Papua New Guinea. She and her husband loved the experience. They helped a lot of people, made a number of life-long friends and felt good about the work they accomplished. Unfortunately, her mother was getting up in years and started running into health issues. They needed to return to the United States in order to care for her mother.
They made it back OK and settled into a routine. But, do you know what one thing was that would drive her tears on a regular basis? Every time she would go to the grocery store and stand in front of aisle after aisle of choice after choice after choice of different brands, sizes, and features of the same product. It was overwhelming to her to think through all of these choices. These many options didn't exist when she previously left and there was not nearly this many choices in Papua New Guinea. She just wanted cereal, coffee, or juice and was met with too many choices to comprehend!
Recommended: Free PDF Editor Software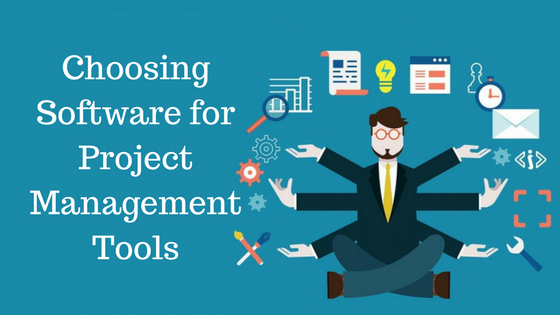 That overwhelming experience is how you may feel as a project manager if you are tasked with finding the right software for project management tool. The choices are endless. It's aisle after aisle of different features, reports, functionality, price points, and integration options. It's enough to make you throw your hands up in the air in desperation, break down in tears, and run out of the store!
Wait…someone that works at the software for project management tools store just walked up to the aisle and saw you on the verge of a breakdown. They can help! Here are the 6 questions they asked you to narrow down your choices and help make the right choice:
How to Choose Project Management Software?
1. How Familiar and Comfortable is your Team with Computers and Software?
This is an important question to ask because it will help determine the sophistication and complexity of the software you should select. If you are looking to implement software for project management tools in an environment of engineers and developers who use high-end software packages on a daily basis, then you can be steered toward some of the higher end packages. If this solution needs to be implemented in a location where everyone is good at working with their hands but doesn't know how to turn on a computer then you need to lean toward a much less complicated solution.
2. What are the Types and Formats of Reports that will be Necessary to Generate?
This question lends itself to "beginning with the end in mind". One of the main and very useful purposes of software for project management tools is the type of information that is generated once all the inputs have been entered into the system. For example, are you interested in how productive your team members are or whether they are staying on track with expenses? Or, you might be more interested in making sure there are a present and accurate accounting of all risks that could negatively impact a project and require that information to be readily accessible and available to the appropriate stakeholders. It would be good to make a list and possibly even mock-up what you would expect each of these reports to look like. You can then use this as a measuring stick for the project management tool you ultimately choose to purchase.
Another consideration when it comes to reports is their format. Do you just need a report that can be printed and distributed to a team? Or, do you need reports that can be exported to Excel or some other format that allows you to modify or include other information to flesh them out? Another consideration is what types of reports will it be necessary for your clients to have that will give them confidence that the project is moving forward with minimal issues.
3. How do you Currently Track Time and Expenses?
If you already have a system in place that everyone is familiar with how to enter their time and expenses, you may want to consider a project management software solution that can easily integrate into this existing system. This question requires much thought. Time tracking software can help in tracking employees' time and based on that expenses can also be measured. If the existing system is easy to use and meet your needs, then it's sometimes easier to leave it up and running and not introduce too much change at the same time. If, however, the system is hard to use and does not provide the necessary information that you and upper management need, then this may be a great time to make the switch over to new software for a project management tool. In this case, make sure it has a robust time and expense tracking module.
Must Check: Free 2D Animation Software
4. How is Your Organization Set-Up?
Is this a solution that is needed for just one department or will it be better if this is an enterprise wide solution that is administered from one central point such as a Project Management Office? This is an important question to ask because this will greatly affect the number of concurrent users that will be on the systems, how many licenses will need to be purchased, and what impact this will have on a company's bandwidth.
5. What Software Do Your Clients and Other Companies You Work For Use?
While not the main criteria for your selection process on what you need to make the decision for your company, it would be good to include this in the selection thought process. There is much software for project management tools that are available on the market today. These packages have varying degrees of popularity depending upon the markets they are targeting. You may find that your clients or vendor partners have all gravitated toward one solution. It would make sense to consider this as an option in order to make your working relationship with them even that much smoother.
6. What Software are you Currently Using and Why Do You Feel You Should Change?
This question could arguably be at the top of this list depending upon the answer you give. You may already have software for project management tools implemented at your company and just may not be happy with the results. You need to confirm that the results you are not happy with are a direct consequence of the software and not a disconnect between the users and the software. What exactly is the reason for the change? Is this something that could be addressed by training? Is there an upgrade to the current software that addresses the current issues? Answers to these questions can help you narrow down the list and determine if you even need to make a switch at all.
The next time you have to make a decision about software for project management tools, don't break down and cry. Help is on the way. Think through the six questions above and document your answers. When you review the various features and functionality of the applications available make sure they line up with the answers to the questions above. That will help ensure you have made the best decision possible and increase positive results for adoption within your company.
Related Post: