Artificial Intelligence (AI) is changing the way we do business by improving customer experience and reducing costs, as well as simplifying more complex processes such as web design and programming. AI is not just for large businesses and there are many ways for small businesses to also take advantage of its benefits.
In this article, experts at Syntax IT Support London give some reasons why small businesses should consider AI.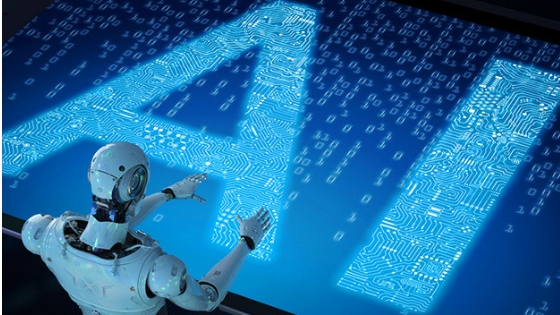 #1) Improve customer experience
Small businesses can use AI to create virtual assistance tools which can engage with customers. Chatbots like Facebook messenger Bot are increasingly used to answer simple customer questions and provide solutions to common problems. This frees up employees to spend more time dealing with queries of a more complex nature, so your service retains a human element and customers can go away pleased with the service offered.
AI can also gather data and analyse it to predict when a customer may have an issue so that a problem can be resolved before the customer even notices it. Anticipating consumer needs is key as customer expectations continue to rise. AI can help your business meet these demands.
#2) Be more efficient
Running a small business is hard work and sometimes it seems like there aren't enough hours in the day. Small business owners must balance day-to-day tasks with rapid growth and often find that one or the other is being sacrificed. AI can handle tedious email and calendar tasks and can analyse data from both to recommend actions for you to complete. It reminds you when you need to call a customer or potential client to ensure you stay on track, acting as an automated assistant. AI can find the data you need in a moment so you can spend less time combing through files and more time dealing with prioritised needs.
3) Grow your customer base
Many small businesses don't spend enough time analysing buyer behaviour and monitoring customer trends. Performing these tasks gives you the information needed to expand your customer base, as you discover exactly who you should be targeting through your marketing efforts. AI makes predictions and generates leads based on information about customer behaviour, so all that data can finally be put to good use. AI can even be used to tell you the expected value of deals and the probability of leads converting. Using an evidence-based approach with AI takes the guessing game out of sales and allows you to grow your customer base without risk.
#4) Make use of unstructured data
We don't have so much of a problem when it comes to analysing structured data, but this accounts for only 20% of all digital data. Is all other information really going to waste? Structured data is that which is captured and stored in a database, but all that is not stored tends to get lost. Small businesses aren't meeting their potential but by using AI, unstructured data can be unlocked and utilised to generate more useful insights. Predictions made by AI can help small businesses to grow at a faster rate and enjoy greater success. Get the most out of AI by allowing it to tap into your unused data and help you make better business decisions.
AI is more affordable than ever and small businesses should take advantage of the tools available to give them the edge over established competitors. Small businesses have a greater ability to adapt and can embrace technological advancements more quickly than older and larger companies. Utilising modern tools in this way is what will make them into the leading businesses of tomorrow. Using AI is a great start and you should discover its benefits for yourself now to stay ahead.
Recommended: Applications of Artificial Intelligence