UX tools are there to help designers and experts build apps, prototypes, and improve team collaboration. In fact, without these tools, websites would look, perform, and behave a lot differently.
But, with a growing number of UX tools for users to choose from, and the regular upgrades which cause these products to evolve – finding the best can be mind-boggling.
To make things easier, checkout the best UX tools.
Recommended: Best Free Webcam Recorder Software for Windows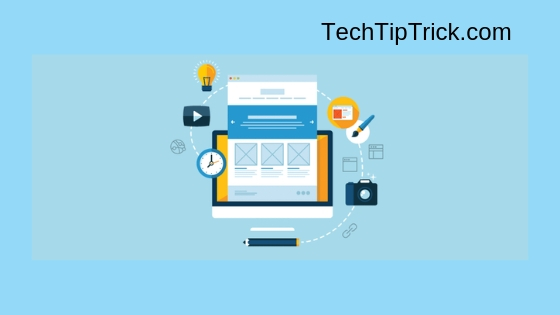 Best UX Tools
#1. Invision
Recommended for: designers that want an efficient prototyping tool
Introducing Invision – one of the most popular prototyping tools out there. This tool is precious for communicating, gathering feedback, and sustaining a steady workflow for ongoing projects.
One of the key features is its management system, which works seamlessly well with the user. Coupled with rich interactive prototypes, Invision allows you to experiment and test your ideas prior to production.
But that's not all, as there are more features including:
Sketch, draw, and wireframe on its digital Whiteboard
Integrable with your existing design tools
Work alongside your team with Invision Cloud
Price: Invision offers a free plan for creating 1 prototype. For multiple prototypes, prices start from $15.00 per month.
#2. Axure
Recommended for: designers who want a code-free prototype tool
Axure, or Axure RP as its also known, is a code-free prototyping tool which is perfect for designers that want data-driven interactions. Axure can also be used for creating simple click-through diagrams or highly-functional prototypes with conditional logic.
What's more, its available with a 30-day free trial for both Mac and Windows systems.
And there are more great features including:
Share your projects easily with Axure Share
Use Axure on your mobile device with the Axure App
Create diagrams with a drag and drop editor
Price: There are three paid plans which range from $29.00-$99.00 per month.
#3. XMind
Recommended for: projects in their early stages that require brainstorming
XMind is a fully-featured brainstorming and mapping tool available for experts and designers. This tool is designed to generate and inspire users while providing them with a seamless experience when working.
The versatility of XMind is what makes it so popular. As well as being a prolific tool for managing complex information and expert products, XMind allows users to capture an idea at its early stages, and have the tools to expand it.
And there's more…
XMind is compatible with multiple devices including Mac, Windows, and Mobile
Supports modern formats for maximum sharing capabilities
Mobile prices as low as $1.24 per month
Price: XMind is priced at $4.58 per month for desktop and $4.99 for desktop and mobile.
Recommended: Best Antivirus Software for PC
#4. Airtable
Recommended for: Excel alternative
Airtable is a part spreadsheet, part database software that keeps your work and projects organized. Likened to Excel, only a million times better, Airtable allows you to add things like photos, tags, notes, and all sorts of other information that you don't get with Excel.
These options mean that you can see and sort your data in ways that make sense to you. And what's more, Airtable can also be used to organize events, jobs, and other important day-to-day tasks.
There are more features available including:
Social media and third-party integration
Automatic backup and notifications
Free plan available
Price: On top of the free plan, there are three paid plans starting at $10.00 per month.
#5. Google Analytics
Recommended for: analyzing the data of your business
Google Analytics is the most popular analytics tool available. Its main purpose is to provide the user with detailed and well-rounded statistics and reports. Social media analysis, content analysis, and advertising analysis are all ways in which Google Analytics analyzes your business.
In addition to this, there are tones more features including:
Integration with Google AdWords, Public Data Explorer and more
Email based sharing and communication
Intuitive dashboard, scorecards, and motion charts
Focused on small to medium-sized businesses, Google Analytics does have some limitations, preventing it from being the perfect tool for complex websites or larger businesses.
So, What Have We Learned?
There you have it, the 5 best UX tools for 2019. Prior to writing this article, I analyzed dozens of UX tools, testing things like their features, ease of use, and customer support response times. The results of these tests have led me to believe that these are the best ones for 2019.
But I'd like to hear what you think. Do you agree with my choices, or have I missed out a tool that you think deserves a mention? Please, let me know if the comments below.
Related Post: