We now live in a digital era, where entrepreneurs can start an online business. Even physical stores have transitioned to click-and-mortar stores. Why? People spend most of their time via the internet. The web now allows sellers and consumers to meet online and conduct business transactions. Hence, it's safe to say that the e-commerce industry has come a long way.
In fact, e-commerce businesses have all the more thrived during the COVID-19 crisis. Due to the pandemic restrictions, individuals shop and order online and get these items sent to their houses. The same is true for food supplies delivered right at the customers' doorsteps.
As such, consumers have seen the value and benefits of online businesses. Even after the pandemic, the e-commerce industry will continue to exist and flourish. As an entrepreneur, you should capitalize on this notion. Be sure to find ways and means to boost your online store amid the crisis.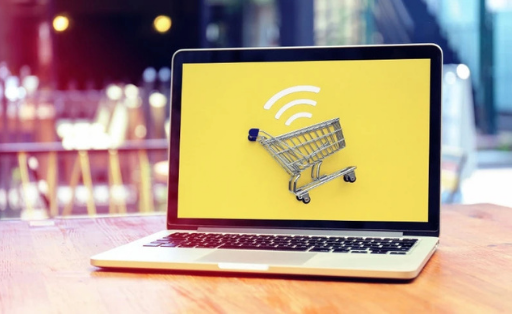 That said, here's how to kick your click-and-mortar business up a notch:
1. Update your website
As a click-and-mortar store, you already have a website for your business. During this pandemic, focus more on optimizing your website. When updating your site, make sure that it isn't only visually appealing but highly functional. Always have the user experience(UX) in mind. To achieve this, consider having a well-structured layout, streamlined elements, minimalist design, ample whitespace, fast loading time, easy navigation, and a mobile-friendly site. That way, your customers would love to conduct business transactions with you, ending up completely satisfied.
2. Implement e-commerce SEO
When optimizing your website, be sure to integrate your technical search engine optimization (SEO) strategies. Along with this is to produce relevant content for your on-page SEO and build links for your off-page SEO. When implemented successfully, your click-and-mortar business will get a good ranking. But as you specialize in the e-commerce industry, consider working with an e-commerce SEO agency. They can take your SEO up a notch!
3. Advertise your products or services through PPC
Another way to boost your online visibility and website traffic is to employ pay-per-click(PPC) advertising. This campaign entails creating ads for promoting your products and displaying them on the search engine results pages (SERP). However, you must pay for every click that your target customers make. These prospects will then get directed to your e-commerce website. If you're fortunate enough, your click-and-mortar business will end up generating leads and converting these leads into sales.
4. Employ other digital marketing strategies
When it comes to click-and-mortar businesses, digital marketing has never been this important. We've already covered two forms of online marketing: PPC and SEO for web presence and site traffic. However, consider implementing other strategies, as follows:
Email marketing: Reach out to as many consumers as possible. Send promotional emails to both new and old customers. For regular customers, you can offer special discounts and exclusive deals.
Content marketing: Produce and publish valuable and relevant pieces of content regularly. These can include how-to blog articles, product images, educational video clips, and even infographics about your industry:
Affiliate marketing: Consider working with other individuals who promote your products on social media and other digital platforms. For every successful sale, be sure to incentivize them through fair commission.
It's one thing to have an online website for your physical store. It's another to get active on social media. As an entrepreneur running a click-and-mortar business, you must create business pages on social media. Why? These online channels provide your business with plenty of opportunities. For one, you can create Facebook ads and target them to your potential customers. You can also display your product photos on Instagram and post promotional video clips on YouTube. Lastly, you can use Messenger and WhatsApp to communicate and conduct business transactions with your customers.
6. Build your online reputation
As a click-and-mortar business, consider implementing online reputation management. There are several ways to carve a good business image and identity online. For one, having a website with an excellent UX can help. Also, establishing good relationships with your customers online can make all the difference. Lastly, you can go as far as earning positive feedback and posting these online reviews on your website, social media pages, Google My Business, and even third-party site reviewers.
There are no signs of stopping and even slowing down for the e-commerce industry. Whether a purely online store or a click-and-mortar business, take the opportunity to grow and flourish your business. Consider the valuable tips recommended above, from updating your website to building your online reputation. With all these in mind, you'll see your business thrive and succeed during and even after the pandemic.