Do you want to learn video editing? Then you need the best video editing software which helps you to learn how to do video editing using video editor?
In the age of Smartphones and digital cameras capable of recording videos in high resolutions acquiring video editing skills are becoming increasingly important. Even if you would just like to polish videos before sharing them on your social media accounts you'll need to find a video editor that is both easy to use and powerful enough to enable you to perform common video editing tasks.
Instead of struggling with learning how to use professional video editing software like Adobe Premiere Pro or Final Cut Pro you should try installing Filmora9 which is the best video editor for beginners. It is less demanding in terms of skill and knowledge you're going to need in order to complete a project successfully.
Recommended: Best Media Player for Windows 10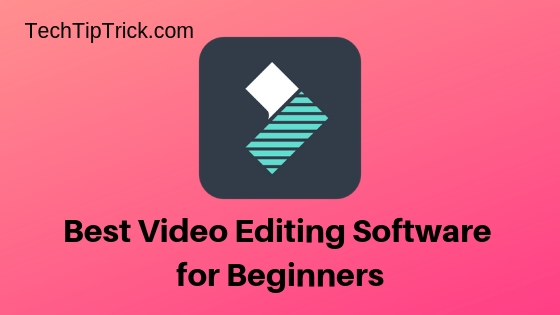 Creating Your First Project in Filmora9 Video Editing Software
Immediately after you launch the Filmora version 9 you'll be asked if you would like to create a new project or continue working on a project you already created. Choose the New Project option, and then once the editor opens you should head over to the Media panel and import the video clips you'd like to edit.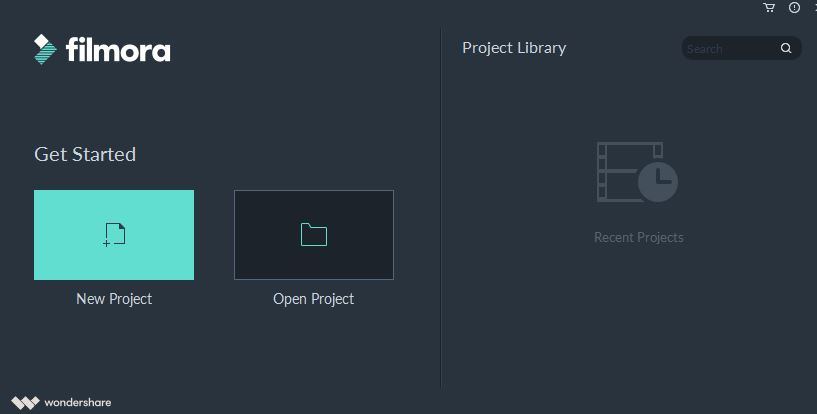 The fastest way to add new media files to a project in Filmora9 is to simply drag them from a folder in which they are stored and drop them to the media panel. The editor also lets you import footage from online sources like Facebook, Instagram or Flickr.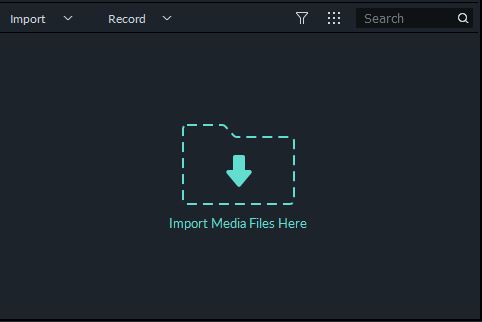 In order to start editing a video clip you just have to place it on the timeline, and if you add more than one video clip to the timeline you can arrange them by simply dragging them to a preferred position. If you would like to remove a part of a video clip from the timeline, you should place the playhead at the exact point where you want to make the cut, and then click on the Split icon.

Repeat this process as many times as necessary until you remove all the redundant parts of the video clips you'll be using to create your video. Once each video clip is positioned correctly, you can add transitions between the cuts, although sometimes clean hard cuts are much more effective than transitions.
All video clips, or at least the vast majority of them, contain audio, and these files will be displayed on the audio track that is located directly below the video track. You can easily separate the audio and the video, by right-clicking on a video clip and selecting the Detach Audio option. Once you've detached the audio from the video you can easily remove the audio files that contain too much background noise and replace them with music from the Filmora9's music library, audio effects or any other audio file you choose to utilize in your project.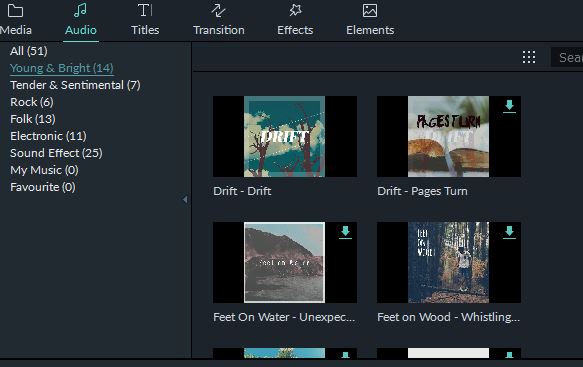 Creating a soundtrack for a video can be a painstakingly long process, which is why it is important to be patient and to pay a lot of attention to details. Once you've created a soundtrack you can proceed to create the opening and end credits, apply visual effects to your videos or adjust the brightness, contrast and other color values of the video clips you're using in your project. Filmora9 offers a plethora of filters and image overlays that can make your video look more visually attractive, but you should use these effects in moderation because you can easily ruin the illusion of realism if you apply too many visual effects to your videos.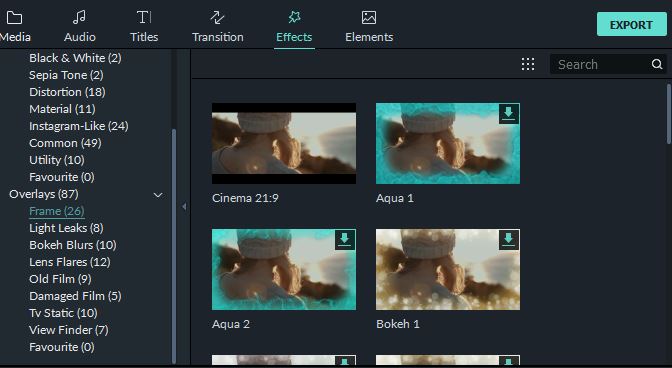 Furthermore, learning how and when to use a particular effect takes time and practice, since a single effect can be an excellent choice in one context and a terrible choice in another. Once more, being patient and working slowly until you're happy with the results is the best way to ensure that your project is ready to see the light of the day. When you reach that point, simply click on the Export button and proceed to choose the file format, resolution and the frame rate of the file you're exporting. Optionally, you can export a project directly to your YouTube channel from Filmora9 if you would like to shorten the amount of time you will have to wait until you can share your latest creation with your friends on social media. Filmora9 is an excellent choice for inexperienced video editors because it offers a lot of video editing tools that are easy to use.
Related Software