What are you most looking forward to when starting a business? Most likely — customers. To get them to know about your products/services, the business needs to be promoted. But how to promote a business online? We made a list of trends to promote your business.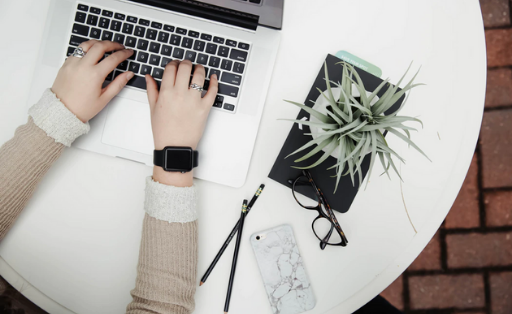 Social media account
By creating a business account on Facebook, Twitter, Instagram, or other platforms, you can increase your brand awareness, sales and get feedback from your customers.
Build a social media strategy depending on your audience and topics relative to your business idea. Running a social media blog is a long and ongoing process. You will need a starting point with ideas to ensure that your blog lives and works for the business for a long time. Some of them you can easily convert into multiple topics and marketing plans for the future. It's also important to keep your social media regularly updated. To keep it steady, you can use a specially made content planner.
Depending on the positioning of the brand and its target audience, it is worth choosing a language of communication and social networks that are as close as possible to your brand and clients.
Feedback on social media will help you understand: what problems clients come to the company with and what adjustments you need to make. You can get such feedback in many ways, including tracking user comments under your content. With analytics, you can see how customers interact with your brand: what they are looking for and what you can offer them.
Make communications easy with a chatbot
A chatbot is a good way to make communication with users automated. From support and help functions to marketing and direct sales — chatbots handle all these tasks well and show good results.
A chatbot is not only a trend, it's a necessity. No one is surprised by this tool nowadays. It is used everywhere: from government services to eCommerce. Chatbots are perfectly able to cope with various tasks such as:
Product selection;
Order placement;
Answering users frequent questions, etc.
For many users, a messenger is a preferable channel of communication, that's why chatbots are so trendy.
Chatbots are a useful tool not only for customer support but also for marketing purposes. You can drive traffic from search engines and social networks to the chatbot, implement an auto sales funnel within it, supply users with useful and interesting content, and then convert them into customers. The opening rate of messages in messengers is many times higher than that of email messages, so using chatbots helps to increase the effectiveness of the investment in marketing.
Email Marketing
A well-designed email marketing strategy is still solving primary problems, such as increasing the credibility of the product and sales.
Regular sending of mass newsletters is routine and very tedious work. And it is worth choosing tools to automate it right away. Thanks to them, you can increase your audience to thousands of subscribers while significantly reducing the cost per letter.
There are different mass mailing services, but all of them are designed to send letters to lists of recipients at the specified time. They can be used to send a single message to thousands of customers as well as personalized emails to each recipient.
There are two types of mailing list solutions:
Stand-alone services designed only for sending emails;
Professional tools that are part of email service with broader capabilities such as pre-made email newsletter design.
Google Analytics
Google Analytics helps solve many business problems: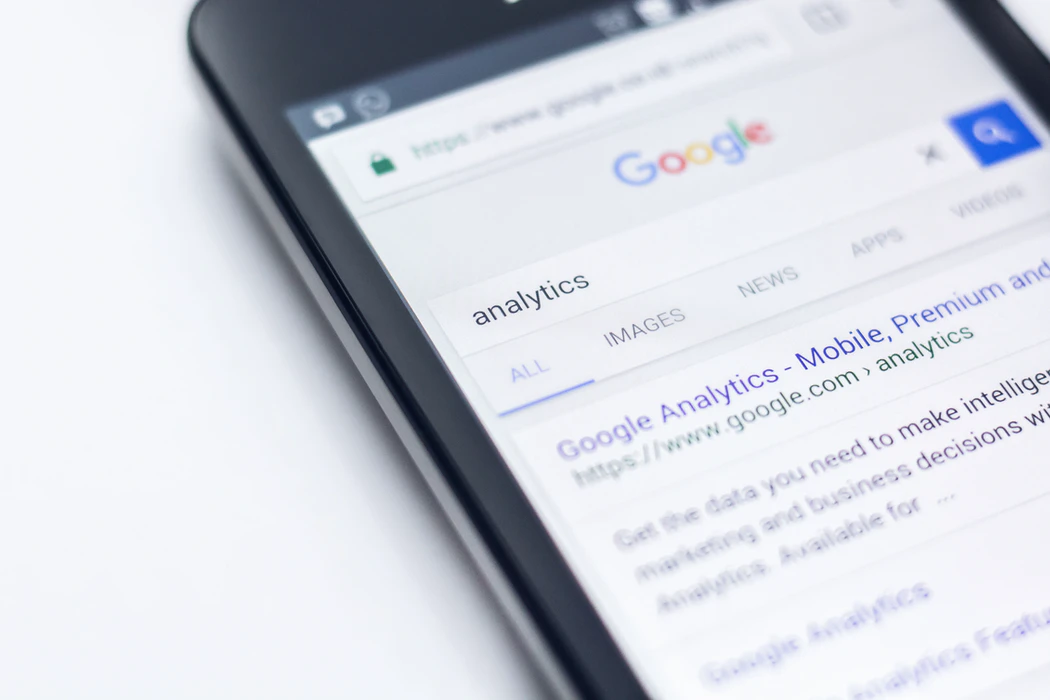 #1. Generate sales reports. The data can be classified by such parameters as the number of visitors or geographic location. Thanks to Google Analytics reports you can get information about the "weaknesses" of your business.
#2. Analyzing advertising on the website. The system automatically calculates the efficiency of investments in contextual advertising from Google Adwords. Such a report will show the average price per click, the number of impressions of ads, the number of clicks, the ratio of clicks to impressions, and the total cost of advertising.
#3. Increase the conversion of the site (increase the number of visitors who become clients). The report helps to understand at what stage a part of the audience leaves the site without purchases.
#4. It can help you understand which products are in the highest demand. Google Analytics provides information about the most popular assortment categories, both in terms of a number of views and number of purchases.
Business blog
Content marketing is a promotion strategy based on the creation of useful content for the audience. Content can be created and distributed in different ways, and the formats and solutions depend on the budget and specific business objectives.
You don't have to reshape your budget and hire dedicated staff to incorporate content marketing into your project. Working with publications, especially in the beginning, can be done at a minimal cost. The main thing is to determine the goals you want to achieve with the content, the resources you have for this, and which one you need to attract, and develop your media strategy, including a content plan and design templates.
Articles should be regular and updated at least twice a week. This will teach visitors that they should visit your blog to get in touch with the up-to-date information.
Spice it up with the video content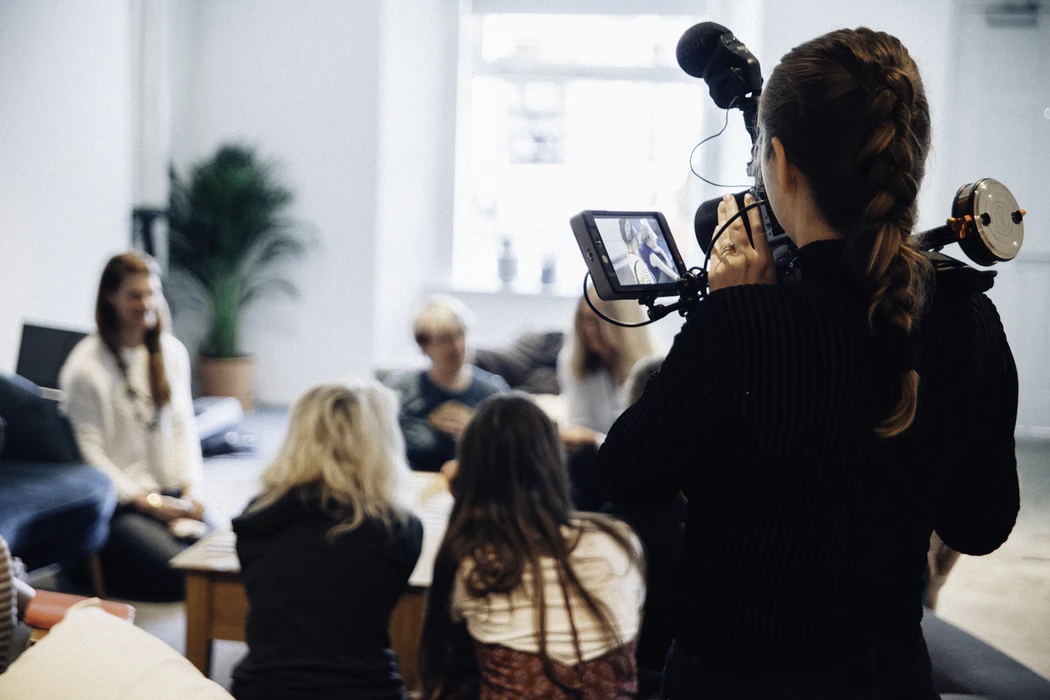 Video marketing has become an everyday element in the life of every Internet user. It entices millions of users every day, so it is an effective tool for promoting companies online.
According to statistics, if an email contains a video, its conversion rate increases by 200%. The presence of video on the site page also increases traffic by 150%.
It is known that we memorize only 10% of the text we read on average. This is another story with videos. Using the visual channels while receiving information increases memorization by up to 70%. Your audience is more likely to remember important information about your company by watching a video than by reading the text.
By creating quality and interesting videos for your target audience, you will undoubtedly draw attention to your business. These can be product reviews, interviews with experts in your industry or live streaming product launches, etc.
YouTube is worth highlighting separately. First of all, it is a video service. Secondly, its presence has become a real trend in recent years. It is another tool for building a personal brand. All the big companies have YouTube accounts. And it's important to make high-quality content. You can check Movavi Blog for some tips that will make your video look outstanding. Pay special attention to a bright cover and extraordinary naming, it stands out in the feed on Facebook or YouTube.
If you get creative and shoot a memorable video that benefits your audience, be prepared for it to become viral. One click can turn into thousands, the video will start to spread online, which will have a positive impact on your promotion on social media.
GoogleAds
Targeted advertising is equal to highly personalized advertising. It applies not only to social networks but also to search engines and other sites. It can be configured according to several criteria.
For example, you read the information on the Internet about parenting. Don't be surprised that you will be shown children's stores ads, developmental courses, toy stores. If you own a restaurant, set up your targeting ads so that employees in nearby offices will see information about your business lunches in the morning. Or residents of the surrounding homes know that they can have dinner at your place, or there are discounts on family meals at the weekend.
Targeted advertising is shown to the person to whom it is best suited. It is suitable for almost any business segment. But, you should be prepared for high competition and make an effort to set it upright.
Summary
Moving your business online is quite a big step, and there are plenty of promotion tools you may use. But the main thing you should remember while planning your marketing strategy is to put yourself in the customer's shoes: what he will learn from the ad, whether he will be interested in the offer, and what he should do after reading it. If you do it right, even free advertising can bring good results and increase sales. Hopefully, you can use these trends in your work, make money and attract clients.