Searching for cheapest SSL Certificates for your newly launched website? at TechTipTrick, We are going to share some best cheap SSL certificate providers around the world.
In this age of mind-boggling cybercrime activities, an SSL certificate is the strongest shield that webmasters should have in their arsenal to protect themselves and their customers' data.
Not just for security, even to make your website rank higher on SERPs, you need SSL protocol. Google, WordPress, have already vouched how safe, and necessary an SSL certificate is.
If you do not have an SSL yet, it is high time that you start looking for one. The cost matters a lot when you decide to purchase an SSL certificate. So, when you search for a cheap SSL certificate, you can find umpteen number of choices. From affordable to feature-rich, you can find all types of SSL certificates that will safeguard your website and make your website approvable in SSL industry.
There are even so many resellers from whom you can buy SSL certificate. But, from where can you find the cheapest SSL certificate? Who are cheap SSL certificate providers at present? This forms the premise of this blog.
In what is to follow, I will take you through a list of top-notch certificate providers whose features make them a favorite choice across the globe.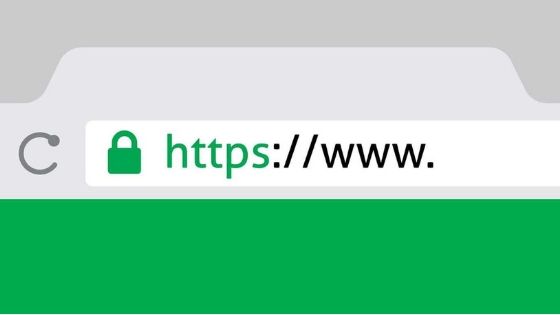 Cheap SSL Certificates Provider
#1. Comodo – Cheapest SSL Certificate Provider
Headquartered in New Jersey, United States, Comodo is a no.1 global certificate authority that offers SSL certificates but at the lowest price. Either you are running a small or medium business or large enterprises, you will have an exact SSL certificate as per your site's requirement.
Features:
Comodo SSL certificates are popular for their best price and strong encryption, customer-centric customer service, modern ECC algorithms and many other features.
Below is the SSL portfolio that Comodo carries to fulfill the website's security requirement.
Comodo's SSL certificate offerings include:
PositiveSSL
PositiveSSL Multi-Domain
PositiveSSL Wildcard
UCC / Exchange SSL
Extended Validation SSL
Positive Multi-Domain Wildcard
Extended Validation Multi-Domain SSL
#2. RapidSSL – Low Cost SSL
RapidSSL is another front running SSL certificate brand. If you are a website that is low on budget but high on demand for security, then RapidSSL is an ideal choice. This certificate quickly validates your domain name and provides greater authenticity to the site.
Features:
What makes it unique from other players is its quick issuance, unlimited re-issuance, modern 256-bit encryption, No need for business documents for validation, support www and non-www both versions, and SEO booster.
RapidSSL's offerings include:
Single domain (Free & Paid)
Multi-domain
Wildcard SSL certificates
#3. Thawte
Thawte has been in the cybersecurity business for close to 17 years. During this time, the brand has issued several types of SSL certificates for small, big and large business platforms. Thawte offers SSL certificates in 18 different languages in various categories mainly Domain Validation, Organization Validation and Extended Validation.
Features:
Thawte SSL certificates are available with popular features like securing www and non-www domains, rapid issuance (domain validation), SHA-2 algorithm support, unlimited server licenses, more than 99% browser, mobile compatibility, and 30-days money-back guarantee also.
Key Products of Thawte include:
SSL123
SSL Webserver
SSL Web Server EV
Wildcard SSL
Code Signing Certificate
#4. GeoTrust
GeoTrust originally used to be an independent SSL certificate provider. In 2010, Symantec purchased it from Verisign. Despite the change of hands, GeoTrust remains a trusted name for SSL certificates. It provides SSL certificates around the world making a go-to name for any kind of SSL certificates whether it is single-domain SSL or wildcard SSL or EV SSL certificate. You will find a single platform for your website security solution.
Features:
GeoTrust offers some exciting features with their SSL certificates including single security for www and non-www domains, unlimited re-issuance, hefty warranty amount in case of mis-issuance of a certificate, no paperwork required for domain validation certificate, SHA-256 encryption along with 2048-bit RSA key support.
Key offerings of Thawte include:
30 Days Trial SSL
QuickSSL Premium
True BusinessID
True BusinessID Wildcard
True BusinessID with EV
Multi-Domain SSL (UCC)
Multi-Domain EV SSL
#5. Symantec
Symantec is one of the pioneer brands in online security. It is recognized as a Fortune 500 company and offers a wide range of security products including anti-virus, end-point protection systems and SSL certificates. As an additional advantage, the Symantec logo is also one of the most easily recognized trust seals in the industry. From eCommerce to blogs, the trust seal is widely recognized amidst all kinds of users.
Features:
Symantec SSL products offer some great features that make them reputed SSL provider. The features are multi-domain security, Domain, EV, and organization validation, 256-bit encryption, 2048-bit RSA key, warranty assurance, money-back guarantee, Seal-in-Search, anti-malware scan, etc.
Key offerings of Symantec include:
Secure Site
Secure Site Pro
Secure Site EV
Secure Site Pro EV
Code Signing Certificate
After reading the above description, we will discuss a few FAQs (frequently asked questions) about SSL certificates.
Cheap SSL Certificates FAQ
What is an SSL certificate?
SSL (Secure Sockets Layer) certificate is a digital certificate that encrypts data that passes to the server using SSL technology. SSL certificate mainly used to protect website user data while making payment online.
What are the benefits of SSL certificates?
After learning about the SSL certificate, you need to know what is the benefits of SSL certificate? There some important benefits of installing an SSL certificate on a website like.
SSL protects your user data.
Identity verification for web security.
Google recently announce that the SSL certificate is a ranking factor. You can boost your website visibility on search engines by protecting your website.
SSL Certificate is improved trust value of your website
SSL can satisfy the requirements of PCI/DSS
How much does an SSL certificate cost?
The cost of an SSL certificate depends on several factors. The first question is whether it is for a single domain or multiple domains. Single domain SSL certificates have a pricing range that begins from $12.56 onwards. Multi-domain SSL certificates can cost anywhere from $40 onwards. There are other types of SSL certificates as well, like Domain validated, Organization validated, Extended validated, Wildcard SSL certificates which are priced differently.
Making the final choice…
Choices are hard to make. Especially when there are price and security involved. The above discussion has shown you the list of SSL certificate providers who are proven to be offering cheap and the best SSL certificates. As well, above FAQs have answered your questions that should pop in your mind when you are about to decide. Hopefully, this should make the task of buying an SSL certificate easier for you.
Related Post: