iPhone users increase day by day as the iPhone releases its iDevice with updated features and user experience. So, it is not telling wrong that iPhone, iPad, and iPod ruling the world. But security and privacy issues are becoming a very concerning issue whether they are using iPhone 6 or iPhone 8. But iPad and iPhone security apps can solve this problem.
Smartphones and tablets are used to store important data and file like photos, contacts, emails etc. These all are personal data and no one wants to show this to anyone. But sometimes it happens that your nearest person accesses your device and that time your personal information is in danger. To secure this information you need the best iPad security apps for iDevices. Also, read how to fix WiFi Not Working in iOS 9 on iPhone and iPad.
There are a number of security apps for iPhone available on the App store and people are using this iPhone security app and iPad security app for different purposes like hiding files, VPN app to access the restricted website, to protect their password and to find if devices lost.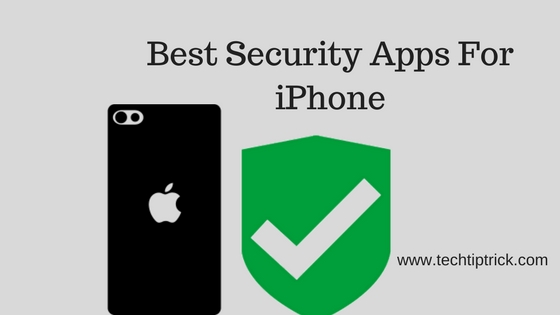 Best iPad and iPhone Security Apps
So, here is a list of the best security app for iPhones and iPad. Choose which is best for you and you are comfortable to protect and secure your data.
#1. Secret Calculator Icon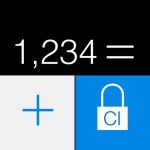 Secret Calculator is the best mobile security app for iPhone and iPad. The best part of this app is its looks like a calculator on your iDevice. No one can think that this iPhone security app. You can easily hide, store and manage your images, videos, contacts and important documents. You can set pattern lock so when the unknown user tries to access your device with the wrong pattern the front camera capture photo of them so you can see who tried to access your phone. During using this app, you can move to another app by just swapping your screen.
#2. Betternet VPN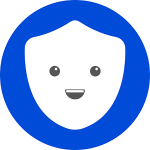 Betternet VPN has a simple user interface. You can access a restricted website on any network. This VPN works like a proxy and it changes your IP so no one can track you. With its high secure service, you can secure your data and sensitive information on your iPhone and iPad device. When you run this app, it automatically connects your nearest server.
[appbox appstore id946659216]
#3. VPN Hexatech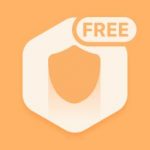 VPN Hexatech is a free VPN app that enables you to operate a website that is restricted to your IP. The app creates a secure connection when you connect with open networks or hotspots. It connects you to your nearest connection and gives you a fast browsing service. This is another best iPhone security app. You can start an end app by clicking on the "On" and "Off" button. If you are looking for a free security app for your iPhone and iPad device this is the best choice for you.
[appbox appstore id1053874290]
#4. Find my iPhone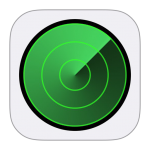 This is the best tracking app and security iPhone and iPad app. It's one of the best features of the iOS firmware. With this security app, you can track your device moment in case you lost it, you can track your iPhone by logging on to the iCloud account. You can access your device remotely and can erase the data of your iDevice remotely if someone tries to misuse your personal information. This is a free security app on the App store.
[appbox appstore id376101648]
#5. Lookout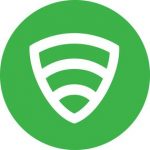 Lookout iPhone security app is similar to Find my iPhone. The app tracks your iPhone and you can check the location of the device by logging on to your Lookout account. If you forget where you put your iPhone or it's on vibrating mode when you lost, you can ring it from the web browser or can send a message to the iPhone. Lookout comes with some advanced features like it saves the last location of the iPhone before the battery down and you can instantly take backup of your contacts.
[appbox appstore id434893913]
#6. Keeper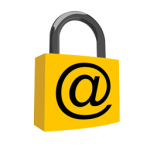 If you are looking for iPhone security apps that have everything you want then Keeper is the perfect security app for you. It can manage your password and also can hide your important files like video, images, documents, etc. You can store as many passwords as you want to store. If you don't like the look of the app you can easily change it by changing the theme. Simply logging with Touch ID. With this app, you can put your document in private cloud.
[appbox appstore id287170072]
#7. mSecure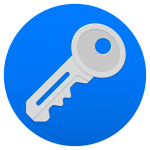 mSecure is a highly rated iPhone security app on the App store. The app has a simple and easy user interface. The app syncs your data itself. The self-destructs option makes your important data more secure. If you want to share your account detail with others, you can send them in email or can send a message. The app creates a highly secure password to protect data. You can also search particular account detail within the app and users can sync their new data by logging on to the iCloud account.
[appbox appstore id292411902]
#8. Avira Mobile Security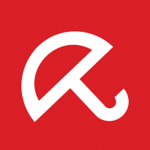 Avira Mobile Security app is free for the user who doesn't want to pay. The app itself makes your email safe and protect your contact detail from the spammers. Sometimes it happens that you lost your iPhone and it's on vibrate mode, so you can ring and get the location of your iDevice. The best part I like about this app is the OS checker which checks whether your iPhone updated or not. With this free app, you can connect only five devices.
[appbox appstore id692893556]
#9. Norton Identity Safe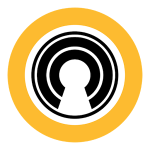 This is a free security app for iPhone, iPad and iPod devices. The app is developed by well knows company Norton, so there is no doubt about security. The app store passwords and account details of different websites. The app generates a PIN so you can lock it by using a PIN number. The app makes safe your online purchase by saving your credit card and address detail. The auto password generates to create a very strong password that can't be cracked.
[appbox appstore id504750161]
#10. Best Phone Security Pro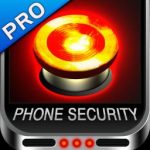 This another best security app for iPhone because comes with a passcode lock similar to iPhone 7 stock passcode. There is only one difference between the best phone security pro and the stock iPhone 7 is if an unauthorized person tries to access your iPhone the alarm will ring up. You can record your alarm ton or can set the default alarm sound. If anyone enters the wrong password, it captures a photo of your person who is trying to play with your iPhone. This is a paid security app.
[appbox appstore id465627351]
#11. Foscam Surveillance Pro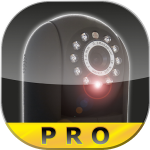 Foscam Surveillance Pro is a home and office security app that you can operate from your iPhone. To use this security app you need an IP camera and internet connection. The app works like a security surveillance module, you can check up to six IP cameras that are set up in different locations and also can control the movement of Foacam IP camera.
[appbox appstore id373509500]
#12. 1Password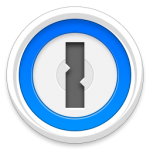 If you have installed this app on your iPhone device then you don't need to remember all account passwords. The app generates a single password to store all your user-names and passwords of all accounts. The app has a military-grade data encryption system that keeps your data secure. The app provides the facility to store all your details in different categories and different sections.
#13. Foscam HD 2 Lite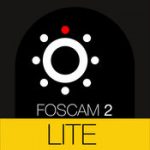 This iPhone and iPad security app are similar to Foscam Surveillance Pro. You can see live images of the location with this live data streaming app. You can zoom in/out the screen. With this app, you can detect the motion and sound from the location. The only difference is between these two security app is, Foscam HD 2 Lite shows you only two IP cameras which you can easily access from iPhone with an internet connection.
[appbox appstore id1098681297]
So we have explained the best mobile security for iPhone and list out the best iPad and iPhone security apps to protect your device from theft.
Related Post: