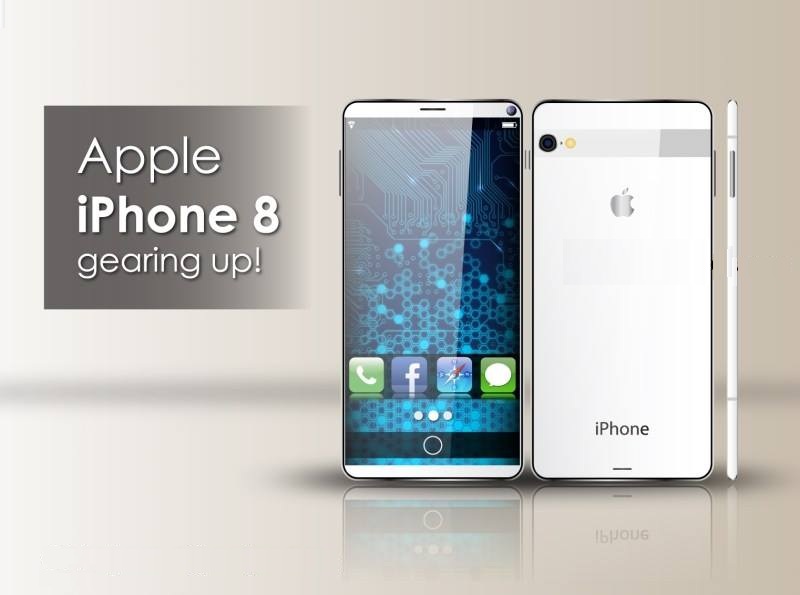 According to a report published in the Wall Street Journal, some of the new iPhone 8 models coming in 2017 will have curved screen and organic LED display. Though the curved display rumor has been floating in the market for a long time.
However, there seems to be an edge to the rumor regarding curved Organic LED display. As various reliable sources such as a Sharp Executive, Ming Chi Kuo: iPhone rumor specialist and a Barclays research analyst have said, Apple will soon release an iPhone model with an Organic light emitting display (OLED). At the same time, the production department has also reported hat Apple has asked to increase the supply of organic light emitting displays.
Also Read: Top 10 Running Apps for iPhone and Apple Watch
The reports also claimed that OLED version will be introduced in the selected iPhone models from the new range of iPhone models. As the production demand is comparatively very higher than the manufacturing of Organic light emitting display screen. The price of the iPhone models with Organic light emitting display screen will also be more than the current iPhone models.
The perks of Organic Light Emitting Display (OLED) is they are thinner and lighter. It also allows flexible designs and provides deeper colors. Though, apart from all the benefits it comes with, they are more expensive to produce than the traditional LCD display. This is a major drawback of OLED, which result in a higher price tag. Also, touch sensors present in iPhone 8 restrict screen flexibility, and the display is not perfected yet.
Also Read: Top 10 Best Data Recovery Software For Mac
Despite the cost issue, Organic LED are energy efficient. Backlight is required by LCD display to illuminate the screen, whereas Organic LED doesn't require it. Thus, preserving the battery life.
Apple has faced a set back in 2016. The sales weaken, and they had a huge decline in the quarterly revenue as well. iPhone 7 was awesome and made a lot of sales but it couldn't be revolutionary which make users bound to change their phone. Most of the people claimed that there's no difference between having iPhone 6s and iPhone 7 except for the design and losing a headphone jack. also, People hated Apple for removing headphone jack, So, They next maybe a comeback, cannot say. So, they have a huge pressure to turn things around with the new range of iPhone models in 2017. Sources claim that Apple is currently testing more than 10 iPhone model prototype.
Also read: 9 Best iOS Emulators for Windows
Many companies have turned to Organic LED screens, and for now, Samsung is a mass producer of the Organic LED display. So, Apple has to rely on rival for Organic LED screens. And if there comes a shortage in supply, Apple has no other provider to rely on apart from Samsung, That's why, Apple has also acquired Sharp. Sharp is also responsible to supply enough Organic LED screens to Apple.
Organic LED iPhones will also have a new look with glass case. However, it is still uncertain how successful iPhone 8 with curved Organic LED display will be for the Apple company as iPhone 7 saw some major downfall in sales and went through a set back for the same. But, All our hopes are set because of the statement by Tim Cook: Don't expect much in 7 because we are revolutionizing iPhone 8 for you.