Are you searching for Best Android Emulator for PC that allows you to download android apps free and games on your Windows 7/8/10 and Mac then you are on the right website TechTipTrick. In today's post, we are going to show you some tested and working android emulators for Windows. The emulator helps app developers to test the app on PC before they confirm with their client for the app. Also, It helps gamers who try to play and test the game on PC with a mouse and keyword before making it live.
Android Emulators give comfort and feel of enjoyment to all those users who love to use Android apps and play games on the widescreen. There are numbers of android emulators available to download the Vidmate app on PC, Periscope on PC, vShare app on PC but you need to choose the best emulator for your computer or laptop. So here is the list of best android emulators for Windows 10/8/7 which you can download and use on your computer and laptop. Do you want to enjoy the iPhone app and game?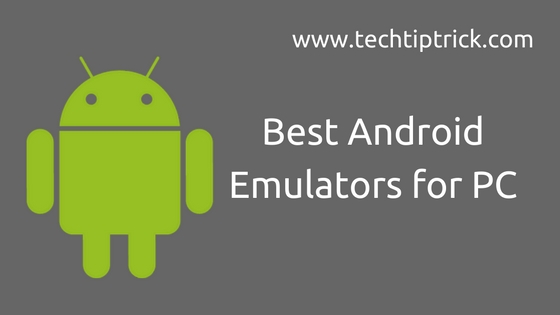 Best Android Emulator for PC
Here we are going to share the best Android emulator for PC to access Android games and apps on Windows PC.
How Does An Android Emulator for Windows PC Works?
Android Emulators gives you access to download android apps and games on your Windows PC, without emulators you are not able to access android apps or games on your PC and Laptop. When you download android emulators on PC, it provides you a way to download apps and games on your PC without any difficulty.
As we told you before that lots of new Android emulators available and come up in the market and it is a very tough job to find the best emulator for PC. If you haven't the right one, your Windows PC will become slow.
If you are still confusing that which android emulator should I download on your Windows PC that doesn't harm and work easily then we have filtered best android emulators for you. At this time Pokemon Go Online is not working on emulators, so don't waste your time. For other Android apps and games check out the below list.
Also Read: Google GBoard for Android Phone
Best Android Emulators for Windows 10
#1 GenyMotion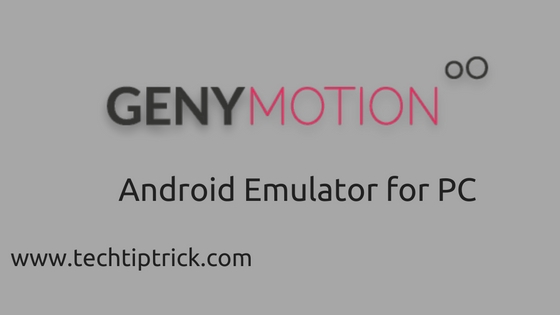 GenyMotion Android Emulator for Windows PC is very much popular in terms of using android apps and games on Windows PC. With GenyMotion, you can download android apps and games on your computer and can easily access it.
GenyMotion Emulator geared to developers who want to test games and apps on various devices without any problem. It has advanced features hardware acceleration support and OpenGL. This emulator built on x86 architecture and that's why this emulator faster than other android emulators.
#2 Droid4X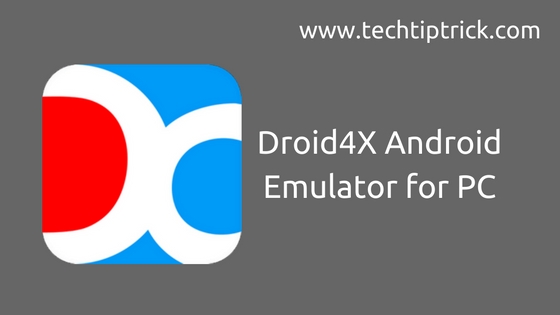 Droid4x android emulator for PC is quite an interesting alternative emulator to work on. It runs similar to AMI Duos or Andy and the performance and productivity of the Droid4x emulator are the same as well. Droid4x is continually improving with frequent upgrades. The most interesting feature of Drod4x is, it would be add-ons. This emulator runs smoothly on both Windows PC and Mac platforms. With this emulator, you can control your game on the computer from your smartphone. It work on PC as a guest operating system.
Also Read: how to get apple apps on android?
#3 WindRoy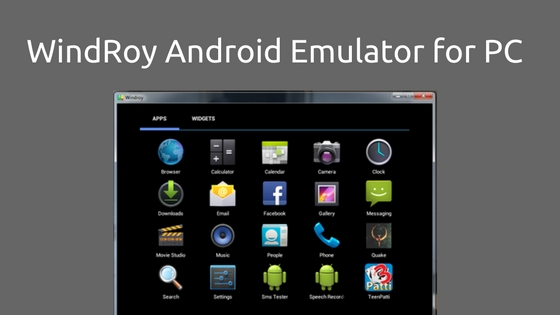 This is a unique emulator among all emulators which are listed here. You can run this emulator using windows Kernel on your PC and it does not require any virtual box support like other. This is very easy to use and lightweight. When you install WindRoy Android Emulator on Windows 10, make sure that the path of the directory does not contain any spaces.
#4 KoPlayer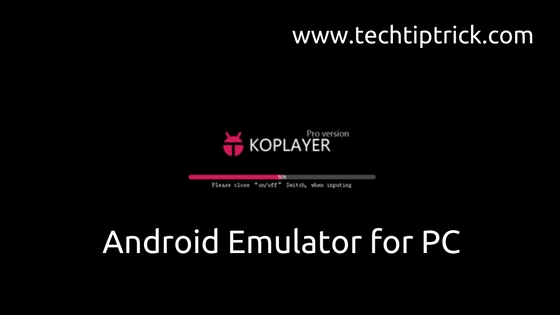 This is the new best Android emulator for Windows 10 PC. This is another awesome emulator which is developed for gamers. You can access your app and game with your keyboard. You can record your game and upload it whenever you want to play it. The installation process is quite easy and it works fine. The main problem with this emulator is you will run into randomly.
#5 YouWave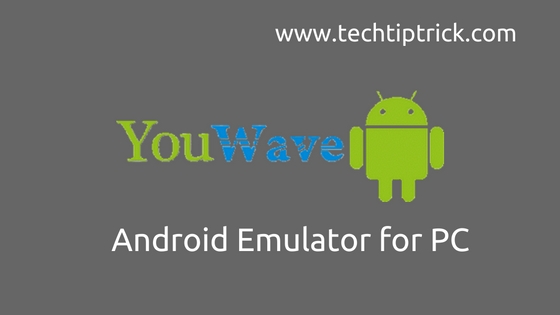 You Wave is the best Android Emulator is the best choice for Windows PC. This emulator becomes very popular in a very short time because of its user-friendly interface. The unique features and compatibility put this emulator the best android emulators for PC. Features of the YouWave android emulator is that it supports android 5.1 Lolipop and also runs on Windows XP, Vista, 7, 8 & 10. It has SD card functionality. With this emulator, you can play the multi-game on PC. YouWave has a Dynamic rotating and volume control button.
Also read: Hide Text and Images on Android Phone
#6 Memu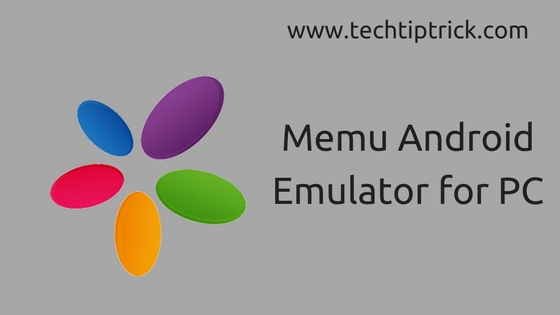 If you are searching emulator which has great Android experience then Memu emulator is for you. It has a great performance with Windows PC. Menu is the product of Microvit Co. Ltd and with its greater feature and performance, it reaches in best Android Emulators. This emulator supports multi-hardware configurations. With this android emulators you not to worry with respect to compatibility issues. If you are searching for the best android emulator for Windows PC then this is best for you.
#7 Nox App Player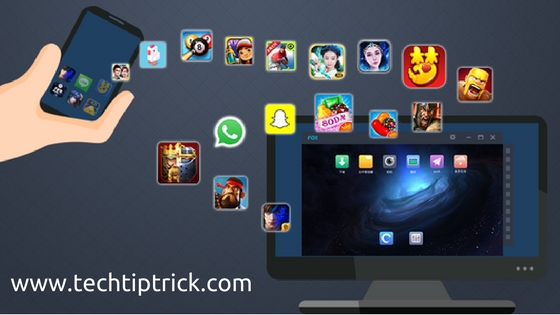 This is one of the best lightweight android emulators. It can be considered as the best alternative emulator of Bluestacks. Nox App Player mainly targets gamers. It has a clean user interface so you can easily work it. If you are very much interested in the game and want to play to the favorite game on your PC then Nox App Player Emulator is best for you. This emulator supports a wide range of android gaming controls. The good news is that Nox App Player support top android games.
#8 Official Android Emulators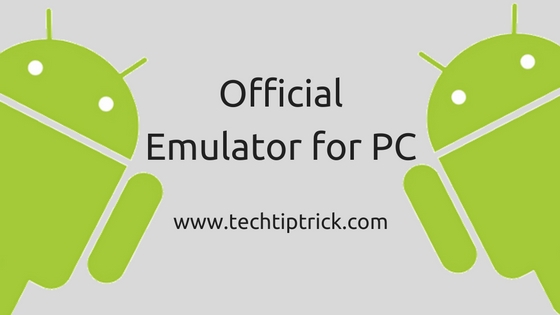 The official Emulator is a design and developed by Android itself. If you are new to Android emulators on PC then this is the best android emulator. It provides precisely documented installation and configuration documentation which helps you to download this android emulator on a computer and laptop.
#9 Remix OS Player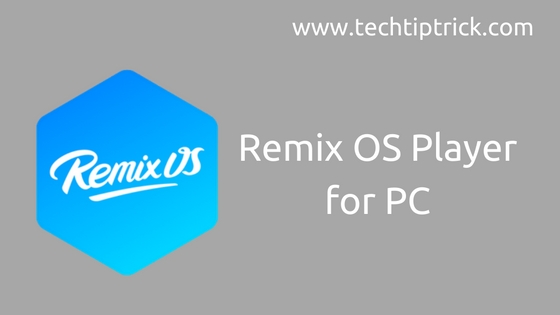 Remix OS Player is the design and developed by Jide which other new Android emulators for PC. This emulator runs Android Marshmallow. To install Remix OS Player is quite simple and easy to use. This is especially for gamer so you have many options on the sidebar to customize the experience. They still improving and resolving some bugs on it. This is free and works better than others. The only negative point is that it does not support AMD CPUs.
#10 Bluestacks Android Emulators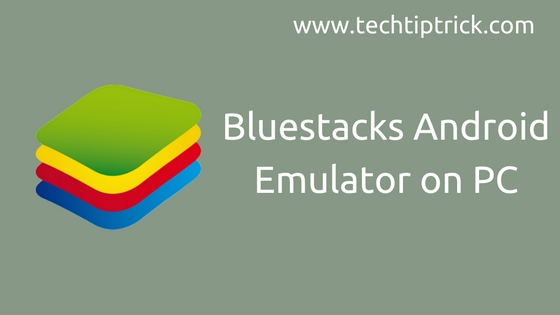 Bluestacks is one of the most popular names that come to mind when someone asks about the best android emulator 2017. Bluestacks is always our one of the favorite android emulator for Windows PC and Laptop. This most popular emulator for running android apps and available for both Windows PC and Mac as well. This emulator designed with easy user interface and has been provided some impressive features which made root Bluestacks one of the best Android Emulator for PC. The installation process of Bluestacks is very simple even small kids with some knowledge can download it easily.
Bluestacks support almost 97% android games and apps which are available on play store. This is specially developed for Android OS on Windows PC that's why we can directly download android apps from Google Play Store to PC. Bluestacks require 2BG RAM and your system has the 4GB hard disk. If you have Windows 7 PC and looking for bluestack which supports your system then you can download bluestacks for windows 7 for free.
#11 LeapDroid Android Emulators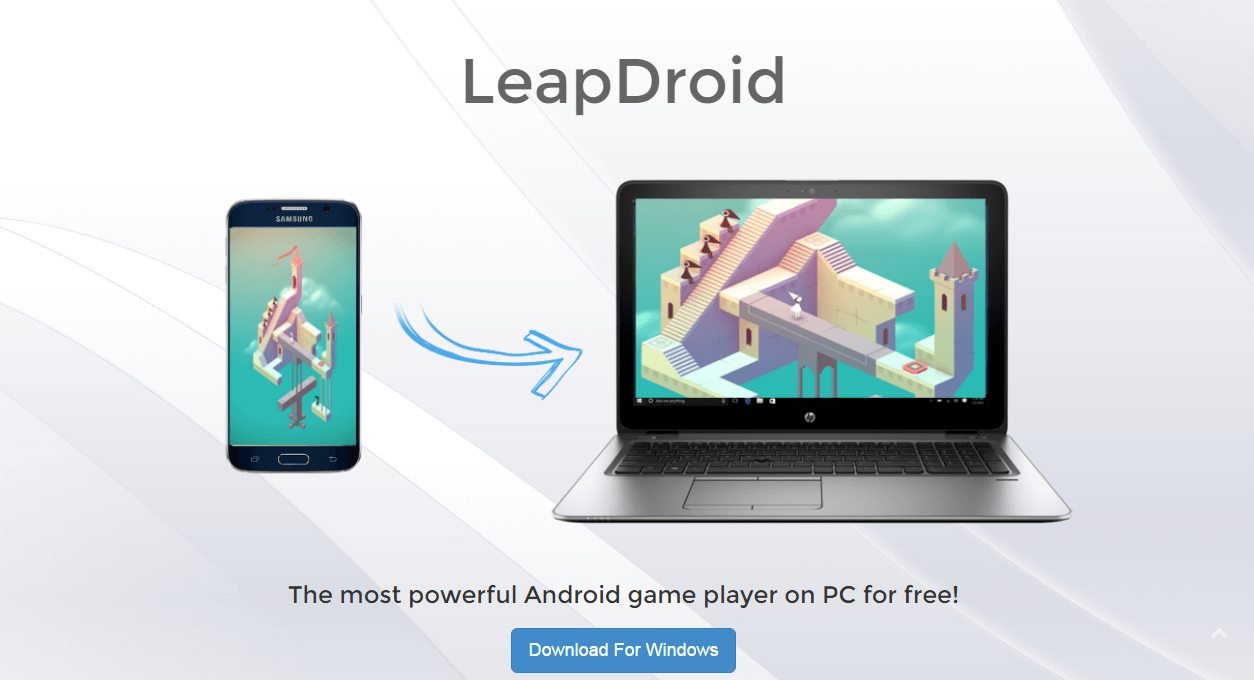 This another best android emulator for PC and the best alternative of other emulators in this list. LeapDroid is utilized as a virtual machine so that you can use android apps and games on your Windows PC. It is a best android emulator in this list because of the tweaks and optimizations been made. It boots quickly, run smoothly and score impressively for gaming. LeapDroid supports for over 98% of apps and games.
Also Read: Best Photo Editing Apps for Windows
#12 Andyroid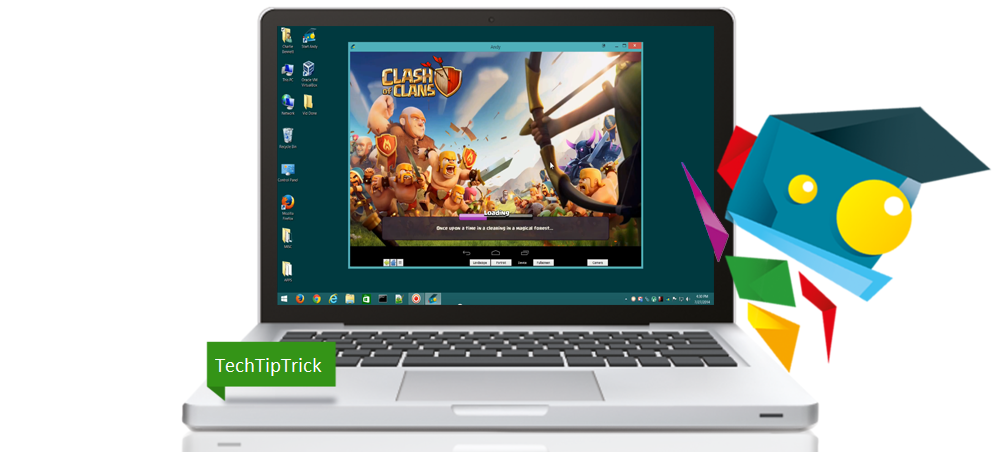 Do you want to download and use your favorite android apps and android games on your Windows PC? Then Andyroid is the best choice for you. With Andyroid – Andy OS you can download all android apps and games easily and directly into your Windows PC. This emulator provides unlimited storage capacity on Windows and Mac. With this emulator, you can use your smartphone as a remote control while playing the game in this emulator. This android emulator runs all messaging apps on PC like Whatsapp, Viber, Hike etc. It provides the unified transition of apps from your Windows PC to android device wireless.
#13 Jar Of Beans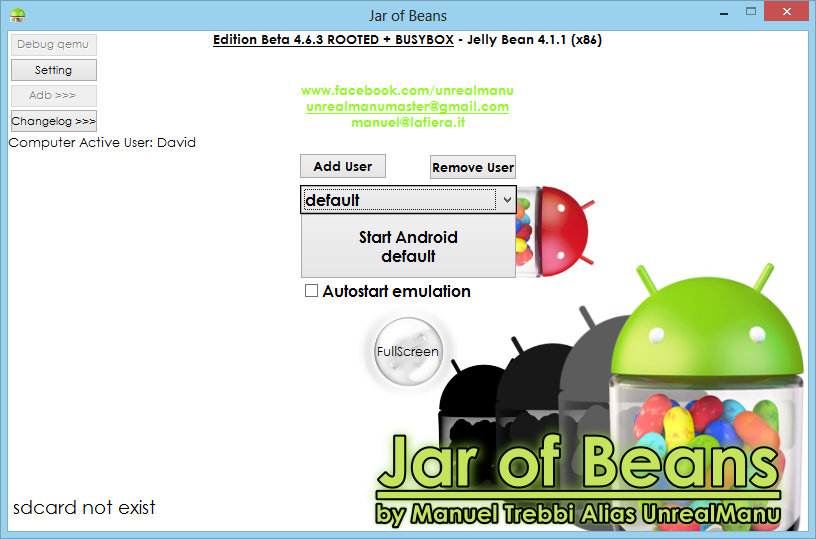 Jar Of Beans is another best lightweight android emulator for PC which becomes popular worldwide. This is an android jelly beans emulator that allow you easy installation and configuration. Jar of Beans emulator creates multi-user supports to enable customization in your own settings and the user can also create a Virtual SD Card.
#14 Xamarin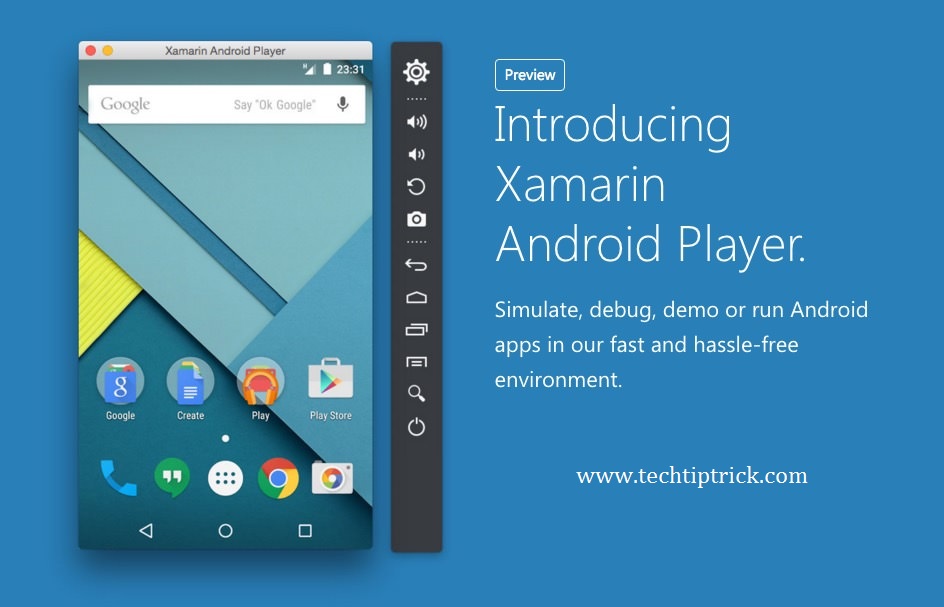 Xamarin is another best android emulator for PC which is deeply integrated with visual studio and Xamarin studio. This is designed run on x86 atom system which supports OpenGL and hardware-accelerated virtualization feature. This emulator supports Mac and Windows 7/8/10 PC and Laptop having 32bit and 64bit OS capability.
Xamarin delivers best native iOS, Android and Windows Apps to ship better apps faster with automated testing. Over 16000 companies trust on Xamarin. This awesome feature makes Xamarin one of the best android emulators. This best alternative of emulators which listed here.
Also Read: Best Whatsapp Alternative Android Apps
#15 Visual Studio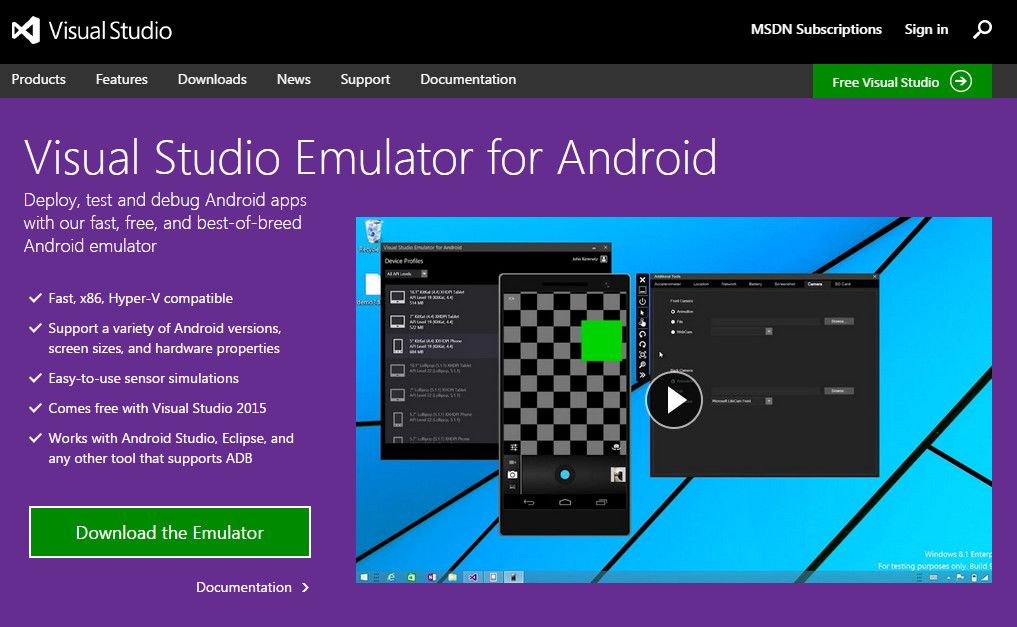 Visual Studio Emulator for Android is developed by Microsoft. If you like to try newly launched best android emulator for PC then this one is a good choice. Because of its name Visual Studio users to get confused and think that they need to install Visual studio Windows PC to get access to this emulator. This is not true, you don't need to install visual studio on your Windows PC to use this android emulator. Visual Studio enables us to target a large number of android hardware with its fast and powerful simulations. This emulator works with Visual Studio. So download it and start using android apps on your PC.
#16 AMIDuOS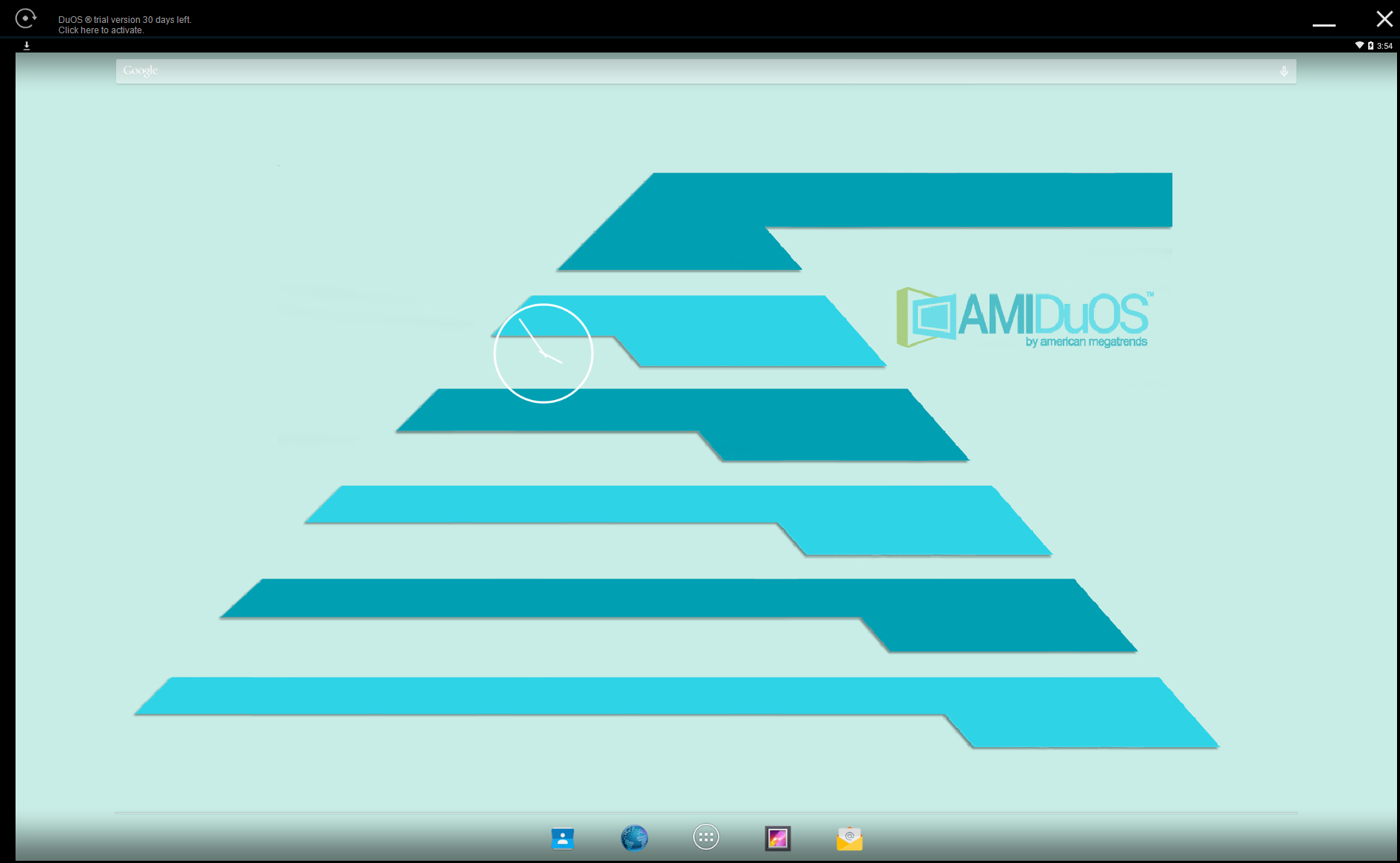 AMIDuos is another best android emulator for PC to run Android apps and games on Windows 10/8/7. AMIDuos also is known as Duos which designed and developed by American Megatrends. AMIDuos is a new revolutionary emulator that gives Android experience in the Microsoft Windows system. This emulator comes with a 30 day trial for Lollipop and Jellybean and after that is will cost $15 forget access to full services. There is some great feature which gives your great user experience. This emulator also works best root apps for Android too.
Conclusion:
Hope you find all best free Android emulator for PC 7/8/10. Use these best android emulators to get download Android games and apps on your Windows PC. If you have any other good android emulators which you are using, then share it with us. We will add that to our list.
Note that we have tested this emulator on our Windows 10 device but this all emulators will support your device or maybe not. So choose the emulator after checking this support system.
Share This Post On Social Media.