The iMac first arrived in 1998 and has been one of Apple's most popular computers ever since. Even though the design has changed over the years, the iMac is still a wonderful choice for many people. Here are some of the reasons why this computer model is still around.
Recommended: Best Data Recovery Software For Mac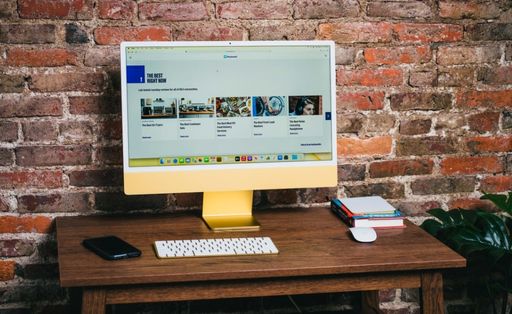 Compact Design
One of the reasons the iMac is still popular is that it's a great all-in-one computer. Everything you need is built into the monitor, so you don't have to worry about buying separate components. As a result, the compact and sleek design makes it easy to save space on your desk. And since everything is in one place, it's also easy to clean your iMac. The iMac also has a great selection of software. Therefore, you can get to work right away.
Short Learning Curve
Another reason people love the iMac is that it's very user-friendly. The operating system is easy to understand, and there aren't a lot of complicated features to learn. Even if you've never used a computer before, you should be able to figure out how to use an iMac without too much trouble.
Great for Beginners
If you're looking for a computer that's great for beginners, the iMac is a good choice. It's easy to use, and comes with everything you need to get started. You can also find a lot of helpful tutorials online if you need any help. Its usefulness for beginners is one reason you often see these computers in educational locations.
Affordable
Even though the iMac is a high-quality computer, it's actually very affordable. You can find models suitable for different budgets, and you don't have to spend tons of money to get a great machine. If you decide to get a used Apple iMac, you could save even more money.
Who Should Buy iMacs
If you are an artist, musician, movie lover, gamer, or working in any creative field, the iMac is an ideal choice. It has the power you need to run demanding software, and it looks great. The iMac is also a good choice for anyone in education. Students and teachers benefit from the user-friendly interface and software.
The Apple iMac is a Great Purchase
These are just a few of the reasons why people love the iMac. So, if you're looking for an all-in-one computer, the iMac is still a great choice. It's easy to use, compact, and very affordable. Whether you're a beginner or a power user, the iMac is a great option. If you are a student or on a budget, consider a used Apple iMac to save even more money.
Recommended Reading: