Most businesses these days have a website. Even if you're not in business, you probably have a personal website or blog. And that means you need good IT services. But what are those services, and how can you make sure you get the most for your money? Here is an overview of managed it services and what they can do for your business.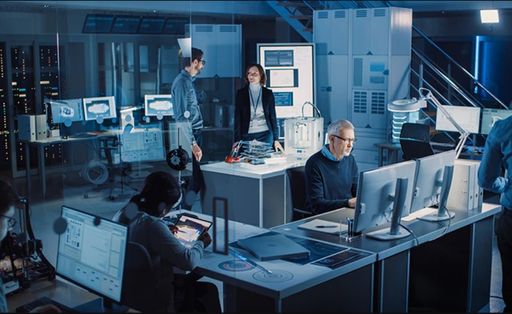 What Do We Mean By Managed IT Services?
Managed IT services are simply outsourcing the management and maintenance of your IT infrastructure to another company. That company is responsible for ensuring that your systems are up and running, secure, and backed up. They can also provide support and training as needed.
By having someone else take care of our IT systems we can have peace of mind that they are being kept operational and secure while we get on with the other tasks involved in keeping our business functioning. This, of course, leads us to the advantages such a service offers.
The Pros of Having Your IT Managed
There are many advantages to managed IT services. Perhaps the most obvious is that it frees up your time. Instead of having to worry about whether your website is up or your data is backed up, you can focus on running your business.
Another advantage is that managed IT services can save you money. When you outsource IT management, you're essentially buying in bulk. The managed IT service provider can get discounts on software and hardware that they can then pass on to you. They can also help you avoid costly downtime by proactively monitoring your systems and catching problems before they cause an outage.
Finally, managed IT services can take away the hassle of thinking about technology that might not be your thing. When you know your IT infrastructure is in good hands, you can relax and focus on other aspects of your business.
Not only will your business be in safe hands, but so will your staff when they can be guided and trained by those managing your IT system.
You might say that having an IT system managed is about not having the right skills within your business but it is more about whether you want to pay for them by hiring staff on a permanent contract. Which will ultimately prove the cheaper option is something for a company to work out. A reason to go for the outsourcing option is that even if you have someone employed to take care of the computer system, there will be times when they are on leave or perhaps not well enough to come in when you would need another person in addition. This is when it becomes expensive to hire staff and there may be a cheaper option.
What to Look for in a Managed IT Service Provider
When you're looking for a managed IT service provider, there are a few things to keep in mind.
First, you want to make sure they have a good reputation. Ask around and see if anyone you know has used their services and what they thought of them.
Second, you want to know they have experience in your industry. They should understand the unique challenges and opportunities that come with your business.
Third, you want to confirm that they offer the services you need. Some managed IT service providers only offer basic services like monitoring and maintenance. Others also offer support and training.
Lastly, you want to make sure they have a good support system in place. When something goes wrong, you want to be able to reach someone who can help. Be sure to ask about their support system and how they handle problems.
Managed IT services are a great way to save your time, reduce expenses overall, and be sure you are in good hands. Just be sure to find a reputable provider with experience in your industry and the services you need.